More details about the Las Vegas terror attack committed by Stephen Paddock, which claimed 58 lives, continue to roll in as investigators discover more about what led up to the attacks.
Now, authorities have confirmed that Paddock had an escape plan that included a car full of explosives, as well as personal protection gear. The new details are just another indication of the level of planning that went into the attacks, as investigators continue to look for a motive why Paddock targeted the concert in the Las Vegas strip on October 1.
---
Las Vegas Sheriff Joe Lombardo told reporters at a recent news conference that it doesn't appear Paddock was motivated by ideology, nor is there evidence that he was joined by a second shooter. And while no note was found, a piece of paper with various numbers on it was recently revealed to be calculations by Paddock to determine his ideal shooting angle from the 32nd floor of the Mandalay Bay hotel into the crowd of 22,000.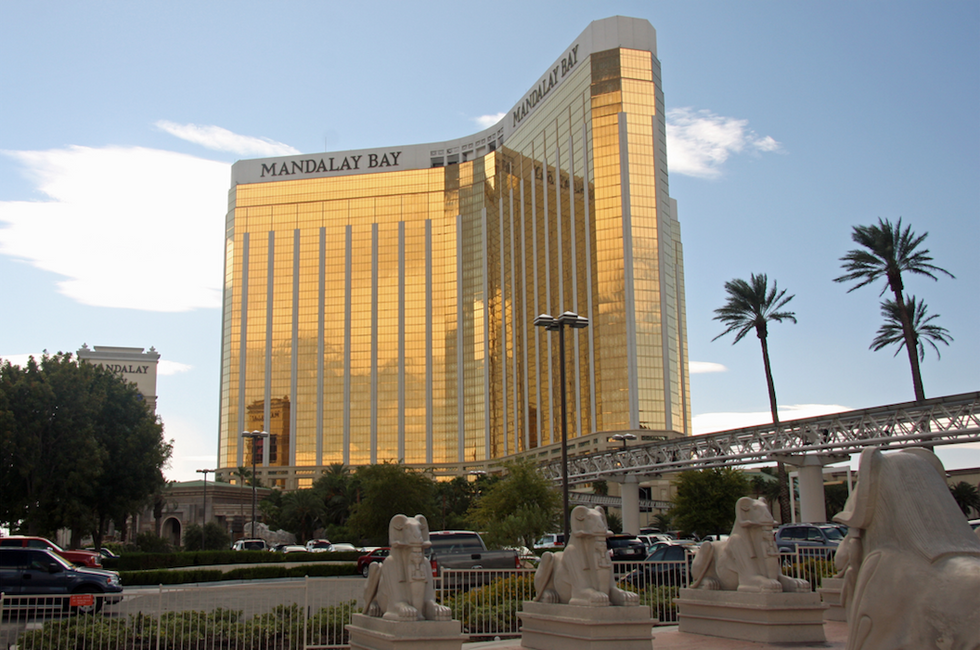 Investigators have turned to Paddock's girlfriend, Marilou Danley, and brother, Eric Paddock, to try to find clues as to what could have motivated him to commit such a violent act. Danley has maintained that she knew nothing of Paddock's plans, saying that he was a "kind, caring, quiet man."
Eric Paddock, who traveled to Las Vegas with the hope of taking his brother's remains back to Florida for his 89-year-old mother, has stated that he intends to put Stephen Paddock's assets into a trust that would benefit the victims and their families, and is fully cooperating with investigators to try and give some insight into his brother's past and state of mind.
But while we may never get all the answers, for many, the damage is already done:
@TIME Who cares. The man is dead. Let's focus on the families of those who passed away.

— Naldo (@Naldo) 1507622445.0
@ABC PLEASE Stop using his name, he deserves zero recognition

— Cheryl Cink (@Cheryl Cink) 1507591249.0
Please SHARE this with your friends and family.