Who hasn't accidentally sent a picture or a text to someone who wasn't the intended the recipient?
It can have more consequences if you're a celebrity, though. This is something actress Sophie Turner found out recently when she made "an honest mistake." Instead of sending a video of her daughter with Joe Jonas to a friend, she accidentally posted the video to her Instagram stories, making it publicly visible.
She quickly took it down, and then put up a note in her Instagram stories pleading with anyone to delete any recordings they might have taken of her child.
Turner, who is very private about her family and child, said:
"...sharing this publicly is something against anything I stand for."
"If I ever were to post anything of our kids, know that it is unquestionably a mistake."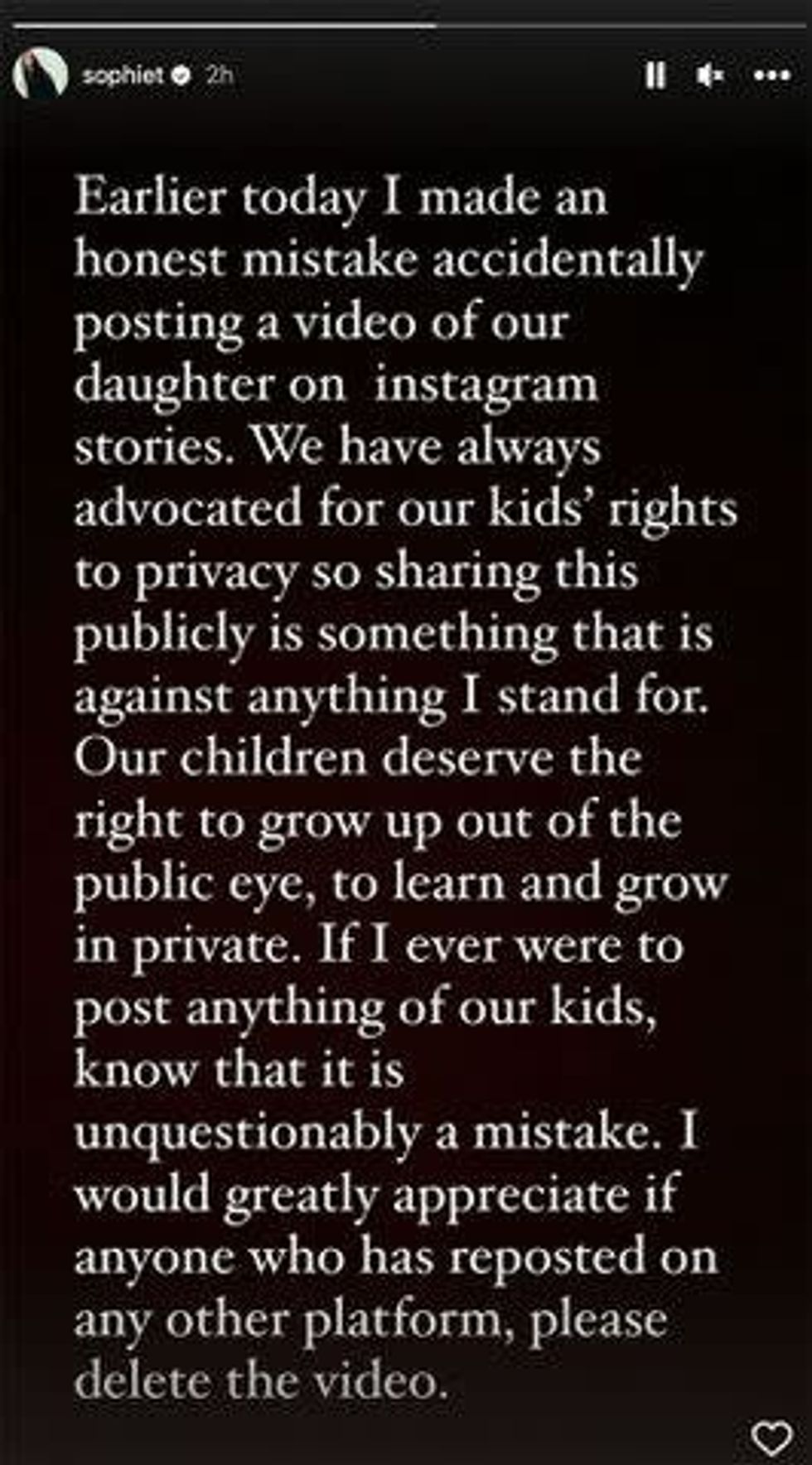 @sophiet/Instagram
People commented on Turner's finger-slip and subsequent post.

There were people who were surprised she would post anything.

Others—after the release of Turner's statement asking people delete it—pointed out a random internet stranger looking avidly for a video of a young child was in poor taste.

Many people chimed in to agree with Turner.
They respect her wishes to maintain privacy where she can as a celebrity, especially for any of her kids.

Others did question how this mistake happened.

There probably are copies of the video floating around, but hopefully not as many as before Turner's statement.
When in doubt, triple-check where and to whom you send photos and videos—advice that works for all of us.