Dune is a new sci-fi movie remake that is praying for blockbuster success.
It's based on a 1965 novel written by Frank Herbert about Prince Paul Atreides (played by Timothée Chalamet), whose family is appointed stewardship of the desert planet of Arrakis, which is populated by giant worms that produce the coveted resource of melange or "the spice" that has life-extending capabilities.
---
Because of this, a clash between dissenting empires results in betrayal and major power struggles. Sounds weird and promising enough on its own merit, right?
Or so you would think.
The original Dune directed by David Lynch was released in 1984 and starred the then-popular singer/songwriter and former frontman for The Police, Sting. Also in the cast was a relatively unknown Kyle MacLachlan and several British stars who had yet to make names for themselves in the United States, like Patrick Stewart.
Unfortunately, Sting alone wasn't enough to carry the film and it was considered a box office disappointment on a $40 million budget.
Even with this famous outfit.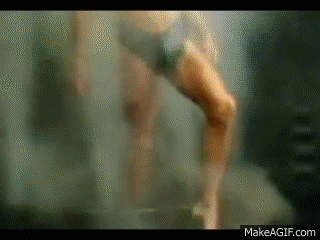 GIPHY
In all deference to the musician, Dune's box office performance still must've stung.

The remake is hell-bent on avoiding another failure by throwing every Hollywood name at it to make sure this Dune doesn't fizzle.

The film adaptation is directed by Denis Villeneuve–who also helmed Blade Runner 2049 (2017) and Arrival (2016)–and so far boasts an all-star lineup.
Are Timothée Chalamet (Call Me By Your Name) and Zendaya (The Greatest Showman/Spiderman: Homecoming) sufficient enough casting power to entice moviegoers?
Apparently not.
The studio is not taking any chances. Why not throw in the Game of Thrones/Aquaman contingent, Jason Momoa? That should do it, right?
Wrong again.
On Tuesday, David Dastmalchian from Ant-man and the Wasp was recently confirmed to star in the film.

With weekly announcements of additional celebrities, the movie has become an internet joke with its kitchen-sink casting.
Now that everyone and their mother will star in Dune, who's next?
OMG, you too??
You get a role. You get a role. Everybody gets a role!
Anything is possible.

For this political drama, it's not ridiculous at all.

Missed the memo? Just show up because your chances are good.
Isn't it what we all wanted?
People acting all cuckoo up in here.
Dune just got all meta.
The confirmed lineup of actors so far includes David Dastmalchian, Timothée Chalamet, Dave Bautista, Charlotte Rampling, Rebecca Ferguson, Stellan Skarsgard and Javier Bardem and those "in talks" include Zendaya, Jason Momoa, Josh Brolin and Oscar Issac, according to Comic Book.

With a release date set for November 20, 2020, there's still plenty of time to announce more actors, civilians, animals, your veterinarian and your favorite underwater basket-weaving teacher from two years ago. Because everything is within the realm of possibility in Dune 2.0.
See you on set!