If you've been seeing a lot of celebrities posting old photos of themselves online lately, there's a very good reason. And it's for a good cause.
Nick Kroll's #PuberMe Challenge is asking celebrities to share photos of themselves from their awkward teen years. For every celebrity who participates, Stephen Colbert will donate from his AmeriCone Dream Fund to Hurricane Maria relief efforts in Puerto Rico — and Kroll has promised to match the donations.
---
As Kroll said on The Late Show last week:
"There's catharsis in showing who we were and what we became."
And so the celebrity pics have come streaming in...
Here's James Van Der Beek of Dawson's Creek fame:
And Michelle Trachtenberg from Buffy the Vampire Slayer:
But perhaps capturing the awkwardness of our teen years best of all is Reese Witherspoon's #PuberMe pic:
Ah, to be 14 again.
Needless to say, Reese's fans loved it: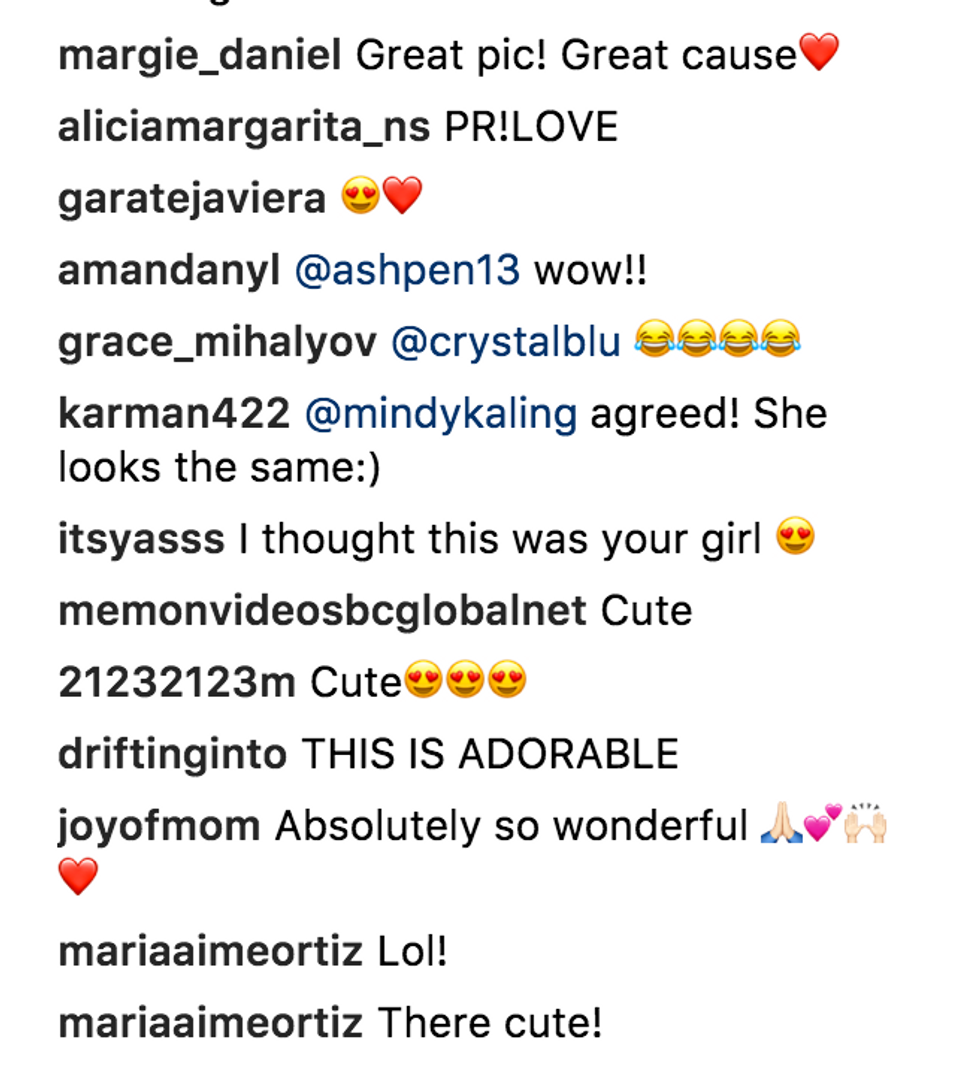 Other celebrities have joined the #PuberMe challenge on Twitter including the epically awkward Patton Oswalt:
If it'll help #PuertoRicoRelief I'll happily #PuberMe, but all my adolescent pics are 100% awesome: pic.twitter.com/VngrzRrlzu

— Patton Oswalt (@pattonoswalt) September 29, 2017
Conan O'Brien:
Hey @nickkroll and @StephenAtHome, this photo was taken the day I replaced

David Letterman. #PuberMe#PuertoRicoReliefpic.twitter.com/J1013j4rbr

— Conan O'Brien (@ConanOBrien) September 29, 2017
And of course Colbert himself:
Nick Kroll asked me to post a pic of my awkward stage, but I never had one. So here's me lookin' cool as hell! #PuberMe#PuertoRicoReliefpic.twitter.com/UC9a7XtjZa

— Stephen Colbert (@StephenAtHome) September 28, 2017
Colbert's AmeriCone Dream Fund is funded through proceeds from the sale of Ben & Jerry's AmeriCone flavor ice cream, which was inspired by Colbert.
The #PuberMe challenge will continue as long as it needs to. Meanwhile, celebrities and others continue to urge the White House to do more to help relief efforts.
Until then, let's enjoy this picture of Cersei Lann...I mean, Lena Headey on a horse:
Please SHARE this with your friends and family.