WARNING: spoilers for Promising Young Woman
Emerald Fennell's Promising Young Woman may have been nominated for five different Oscar awards, but it received an impressive amount of criticism for its ending.

Until the final resolution of the film, Promising Young Woman gave off a similar vibe to slasher films with a "final girl" element or an independent revenge fantasy film. In both cases, a primary female figure wins out over the bad guy, able to live in the peace of the resolution she created for herself.
The surprising ending of Promising Young Woman did not fit that bill.
Without totally spoiling the ending, the main character pays the ultimate price for bringing down the villain. The New York TImes published an article that went viral with comments circulating around the film's complications and let-downs.
Some thought the film delivered the wrong message.
But one critic appeared in the comments section who drew attention from the film and onto themselves.

Craig R. Brittain critiqued the film's ending, but with his history of misogyny, sexism and racism, as well as running a revenge porn website, his thoughts on what went wrong or well with the film were less than welcome by others.
Ironically, Brittain commented:
"It's a terrible movie."

"Look, I was rooting for her, [but] the dialogue is a joke. You could drive a truck through the plot gaps. The ending is poorly written."
"This movie should win a Razzie, not an Oscar."
"What the audience deserved, and what I wanted, was a scene where none of the film's villains survived."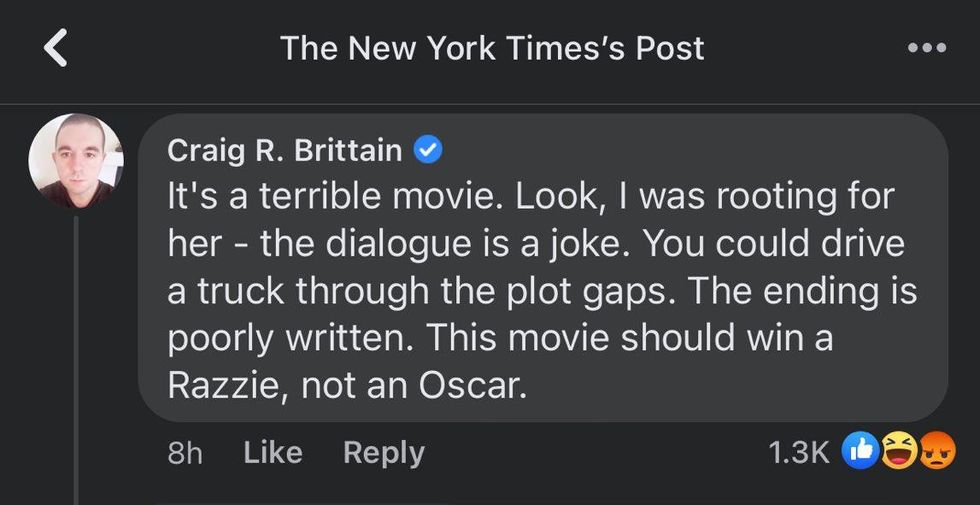 @Dorvid4/Twitter
But another commenter was ready to grill Brittain.

They wrote:
"Are you mad because you would be one of the guys she would be taking her revenge on...? Mr. Revenge Porn Guy?"
"Yes, everybody. Craig was the owner of a revenge porn site where men could post naked photos and videos of their ex-girlfriends and include their full names and contact information."
"This guy made the women pay him to have the pictures removed."
"He closed the site when the FBI became interested. I wish I was kidding."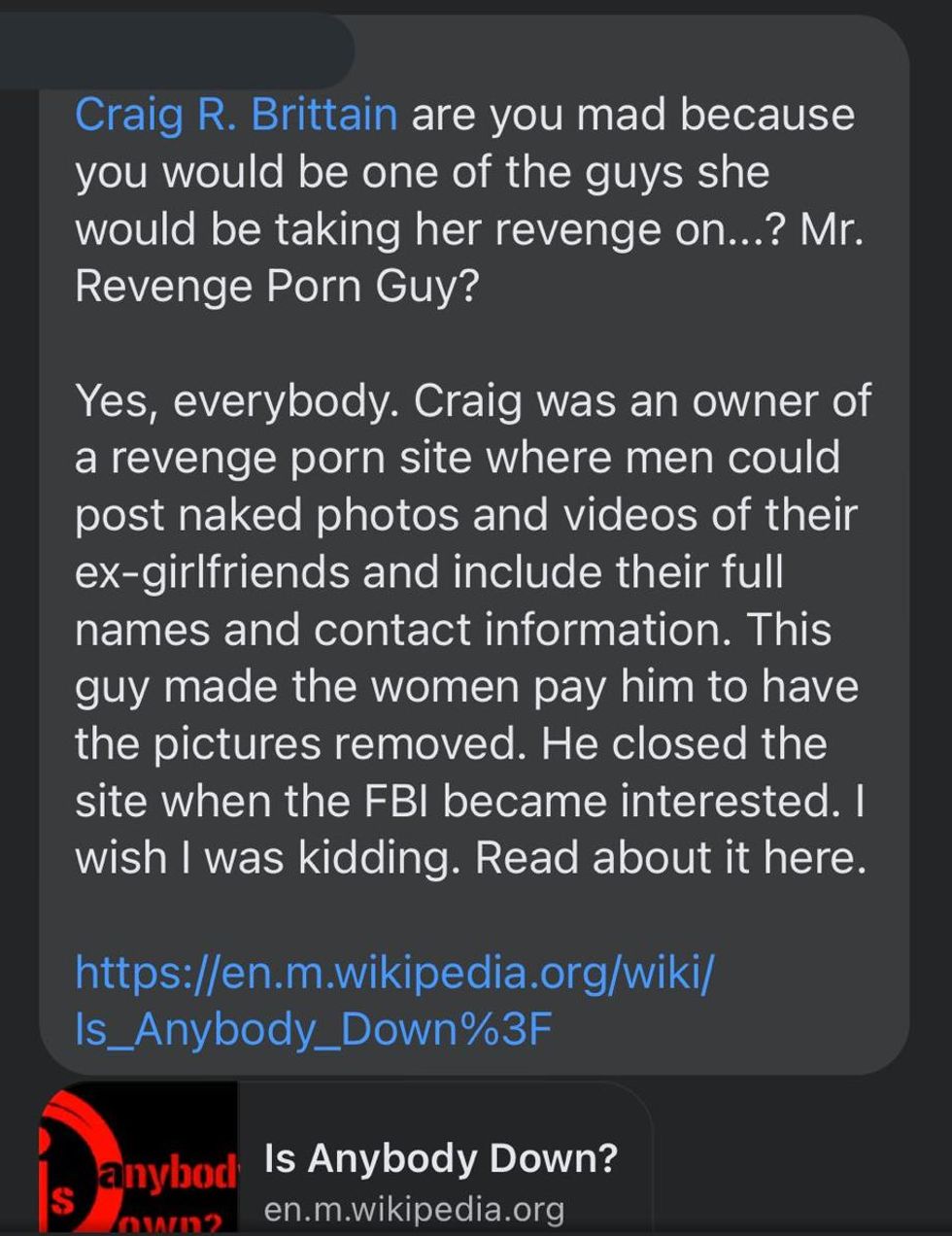 @Dorvid4/Twitter
Brittain not only made women pay to have their photos or videos—posted without their consent—taken down, but also their contact information. He charged anywhere from $200 to $500 per woman for their content to be taken down.
Brittain insists he is not a part of the rape culture the Promising Young Woman film argued against. But with the creation and maintenance of such a website, Brittain's insistence seems like a moot point.
Twitter had some thoughts about Brittain's confrontation.
There's nothing wrong about having an opinion about a film, or even critiquing.

Brittain should learn to read the room though.