A pro-Donald Trump cop from Miami, Florida, was suspended from the force after flashing what some considered to be a White supremacy message with a hand gesture for a photo op.

The Miami Herald reported Officer Daniel Ubeda was posing for a group photo with other officers after a weapons bust last week.
You can watch the Local 10 news report, here.

Ubeda was previously photographed while in uniform at a voting site at Miami's Government Center back in October wearing a mask that read "Trump 2020 No More Bulls*it."

He was criticized for voter intimidation and ignoring laws about political endorsements in close proximity to polling sites.
He was reprimanded at the time for political messaging.
In the recent photo, Ubeda was seen prominently flashing the centuries-old "Ok" symbol that has been co-opted by racist hate groups.
The gesture involves the index finger and thumb touching to form a circle while the remaining fingers are outstretched.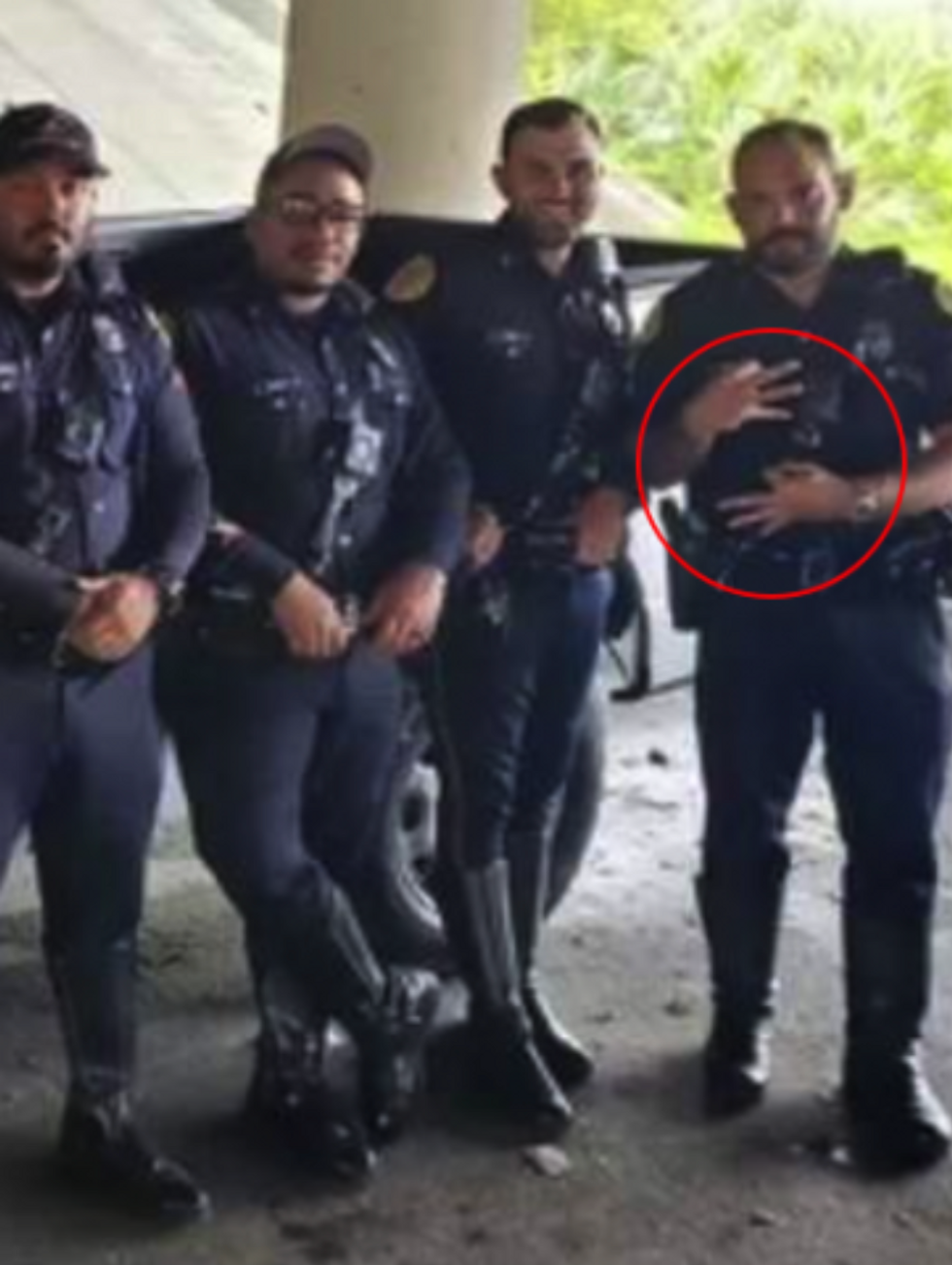 @Imposter_Edits/Twitter
According to the Anti-Defamation League (ADL), the innocuous "OK hand gesture" was falsely promoted as a hoax to symbolize White power by an anonymous member of a 4chan discussion board in 2017.
The 4channer even provided a graphic for the campaign, titled, "Operation O-KKK," demonstrating how the letters "W" and "P" can be traced within the "OK" hand gesture.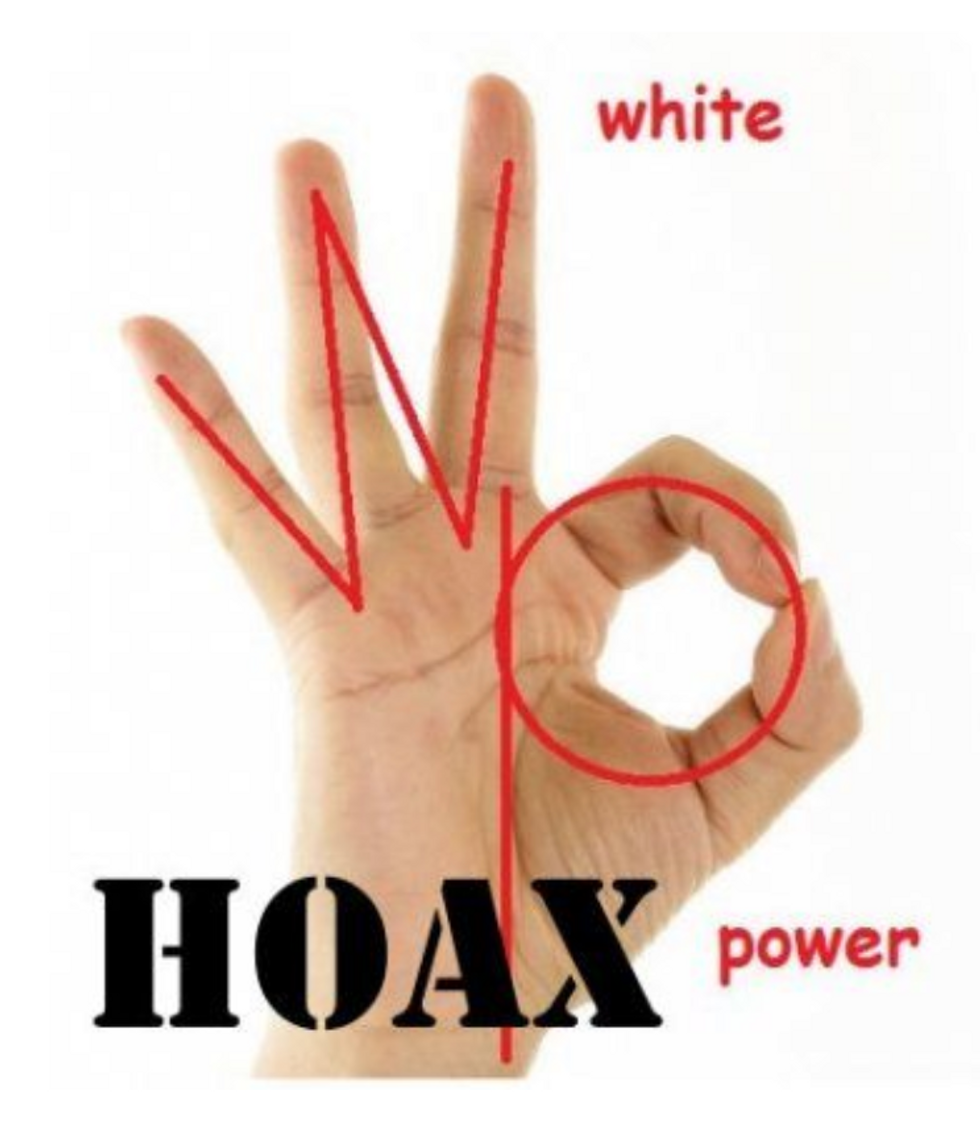 ADL
The ADL website said:
"The hoax was so successful the symbol became a popular trolling tactic on the part of right-leaning individuals, who would often post photos to social media of themselves posing while making the 'okay' gesture."
The photo of Ubeda using the gesture was shared on his commander's Twitter account but was taken down 48 hours after its posting.
Miami Police Chief Art Acevedo made the decision to relieve the officer of his duties and turned the incident over to Internal Affairs for an investigation.
Tommy Reyes, who is the president of the Fraternal Order of Police—the union representing Ubeda—slammed Acevedo's decision.
After speaking with Ubeda, Reyes claimed the hand gesture was a "joke" meant for Ubeda's supervisor, who is Black.
Some Twitter users were wise to the officer's intent.

Ubeda's commander who posted the photo on Twitter is also Black. Both the supervisor and commander allegedly never had issues with the disgraced officer, according to Local 10.
Reyes also said the group in the photo referred to themselves as the "B Shift Six", and Ubeda showed his six fingers to acknowledge the number of his colleagues on his shift and not White power.
The union president said:
"To me, it's clearly not the same signal. It's just another knee-jerk reaction from Art Acevedo."
Reyes added:

'This was meant to be private between him and his six guys. It was not supposed to be posted on Twitter."
When the photo went viral, Ubeda's commander removed it from Twitter and has since switched his account to private.