TikToker Kassie Yeung received 1.8 million likes for her video, documenting the journey from Los Angeles, California to Seoul, South Korea where her and her now ex placed a "love lock" on Seoul Tower.
Since they broke up, she decided to travel nearly 6,000 miles to cut the padlock.
The love padlocks on Seoul Tower are characterized by the South Korean government website as iconic symbols of the power of love:
"Like the Pont Neuf bridge in Paris, couples head to the tower to lock their 'padlock of love' onto the railing and to dream that their love will last forever."
"When arriving at the base of tower, its railings and fences covered with "padlocks of love," visitors will feel the weight and importance of love."
Yueng's video shows from her point of view, her trip and the stops along the way to find the lock.
You can watch it here:
@kassieyeung

Snip snip😈 #seoul #seoultravel #seoul_korea #seoultower #lovelock #breakup #petty #korea #breakuptiktok #pettytiktok #heartbreak
The video starts with her on the over 6 hour flight with the caption:

"I am one petty MF [I don't care] what anyone says."
Then we see her buying wire cutters, walking through the streets of Seoul and making her way up to the top of the tower.
Finally, we see Yeung searching for her and her ex's lock through the thousands of locks.
Eventually, she stands proudly shaking the lock and the cutters in her hand.
The "petty" move garnered her support.

@texasbrunette/TikTok

@sugasiito/TikTok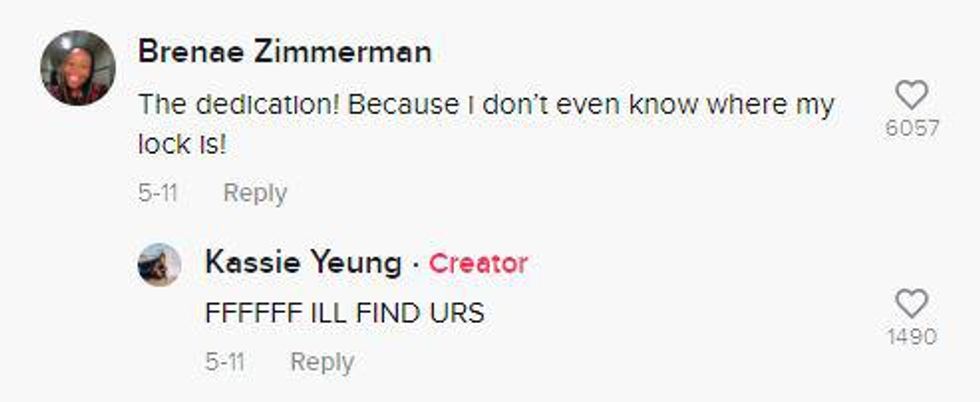 @brenaezimmerman3/TikTok

@plumsoju/TikTok

@cxlxstxxx/TikTok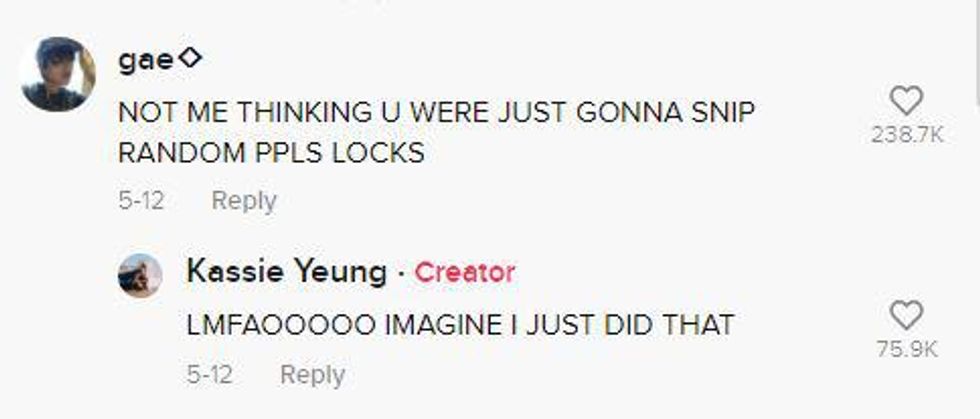 @jindogay/TikTok
This TikToker shared they're hoping to do the same thing.

@jancism/TikTok
And this user made a request.


@ouiouidd/TikTok
In an interview with Insider, Yeung shared why she made the video:

"It is relevant in the sense that everyone goes through relationships, breakups, and possibly having love locks with ex-lovers."
Yeung didn't just travel all that way to cut the lock.
She's actually there to pursue her career as a backup dancer and decided it was the perfect opportunity to finally cut ties with her ex completely.