Sometimes you just can't stop the tears.
---
Everyone has that one movie that makes them cry. These films can range from a nostalgic movie from childhood, to a sad moment in a Disney film, to a genuine tragic story. Even if you claim you never cry during movies, everyone always has that one.
Dana Schwartz posted a Tweet, wanting to know which film is that one.
What's the movie that ALWAYS makes you cry? The end of BIG FISH hits me every single time without fail.

— Dana Schwartz (@Dana Schwartz)1557877006.0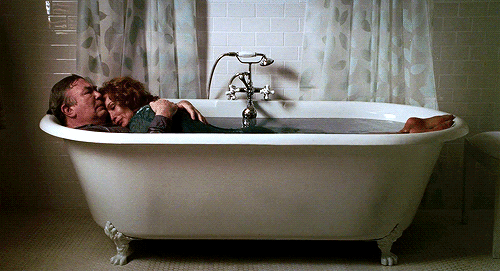 media3.giphy.com
Many have taken to Twitter to discuss which movies make them cry the most.
Spoiler alert- a good chunk of them are children's movies.
@DanaSchwartzzz The beginning of Up & the end of Coco where Miguel is singing to Mama Coco.

— Jason M. Burrows (@Jason M. Burrows)1557877096.0
If you still don't cry in The Rugrats Movie movie when Spike sacrifices himself, you have no soul. https://t.co/LAEemZCCP9

— Jon Ousky (@Jon Ousky)1557974645.0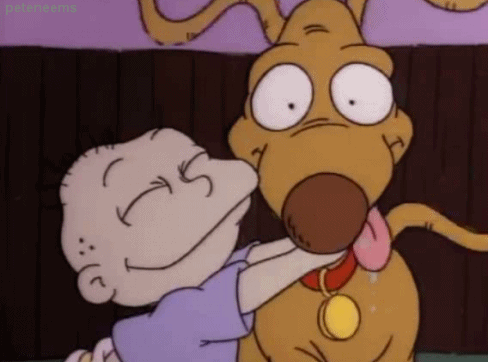 media2.giphy.com
@DanaSchwartzzz E.T. When E.T. says, "I'll be right here" and points to Elliot's heart........shit.......ok I need a moment.

— Sean Tyler (@Sean Tyler)1557877779.0
@DanaSchwartzzz This whole scene from zootopia. I have to leave the room every time it comes on, which is a lot bec… https://t.co/mJalDtLUnP

— Michelle Yourich (@Michelle Yourich)1557883963.0
@DanaSchwartzzz Ratatouille, when the food critic guy eats the ratatouille and it reminds him of his mom/childhood.

— Karen (@Karen)1557877176.0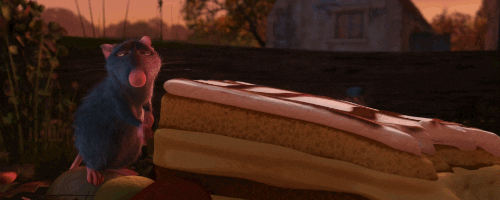 media2.giphy.com
Some picked other popular films.
@DanaSchwartzzz Homeward Bound. When they think Shadow didn't make it... but then he comes over the hill and runs t… https://t.co/AT3vlESd2r

— Elizabeth Hyde (@Elizabeth Hyde)1557877354.0
@DanaSchwartzzz The end of Mrs Doubtfire. That speech about your parents still loving you even if they don't love each other 😭

— Rachael Eyre (@Rachael Eyre)1557899138.0
Don't talk to me about the first 10 minutes of UP. Or that scene from Marley & Me with the quote about a dog not ne… https://t.co/lwr4Yw06uo

— Bryony Leah (@Bryony Leah)1557974762.0
@andylassner @DanaSchwartzzz Forrest Gump when Forrest stands at Jenny's grave and says, "If there's anything you n… https://t.co/DMzLaSztn7

— Shay 🐘🐅 (@Shay 🐘🐅)1557877709.0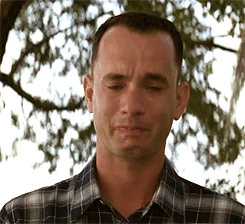 media2.giphy.com
@DanaSchwartzzz "Schindler's List" when Liam Neeson breaks down and says he wishes he could have saved more people.

— andy lassner (@andy lassner)1557877337.0
Schwartz's question was clearly well-received by Twitter, as she promised to watch all of the movies users cited.
I'm gonna watch all of your cry-movies one by one

— Dana Schwartz (@Dana Schwartz)1557975518.0
Great, now we're crying thinking about all of these movies. THANKS, TWITTER.