A couple whose little boy is "the only person on the planet" with his condition – which has no name or cure – have thanked generous friends and strangers for donating nearly £4,500 ($5,500) to a fund to help them make ends meet.
---
Doctors have told five-year-old Ollie Lloyd's parents Louise Lloyd, 32, his full-time carer, and Steve Sadecki, 34, a supermarket worker, of Barrow-in-Furness, Cumbria, England that their son's chromosomal arrangement is unique – with no one on earth that matches him.
Unable to walk, talk, sit, lift his head, support or feed himself, he is registered blind, has significant hearing loss in both ears and suffers from severe epilepsy – making caring for him a full-time job for his mum, while his dad has needed so much unpaid leave that, once a deputy manager, he has had to take a less demanding role.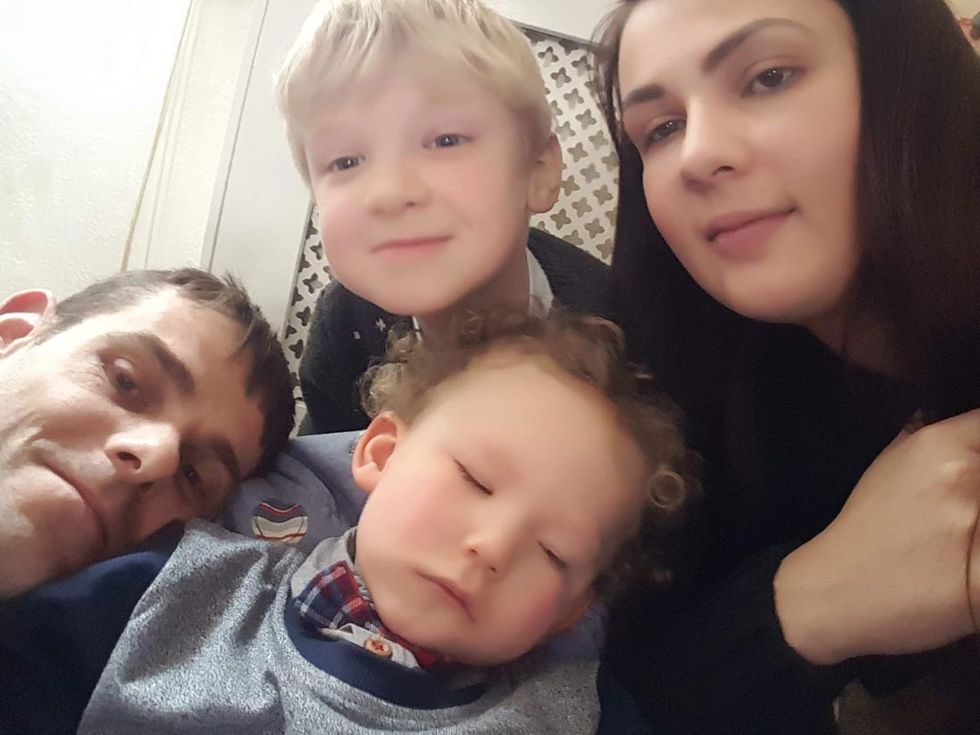 PA REAL LIFE/COLLECT
Now the devoted parents are worried for the future, as Ollie – who has a big brother, Bradley, 10, who has good health – is becoming weaker as he gets older, and they are struggling financially.

"We thought life would get easier, but the opposite has happened," said Steve, who explained that his son has seizures varying from one or two to up to 100 a day.
"We've been told Ollie has a deletion on one chromosome, and a repetition on another. He was born with a small hole in the heart, a cleft palette, a problem with his pulmonary artery and bilateral talipes which leaves his feet turned inwards."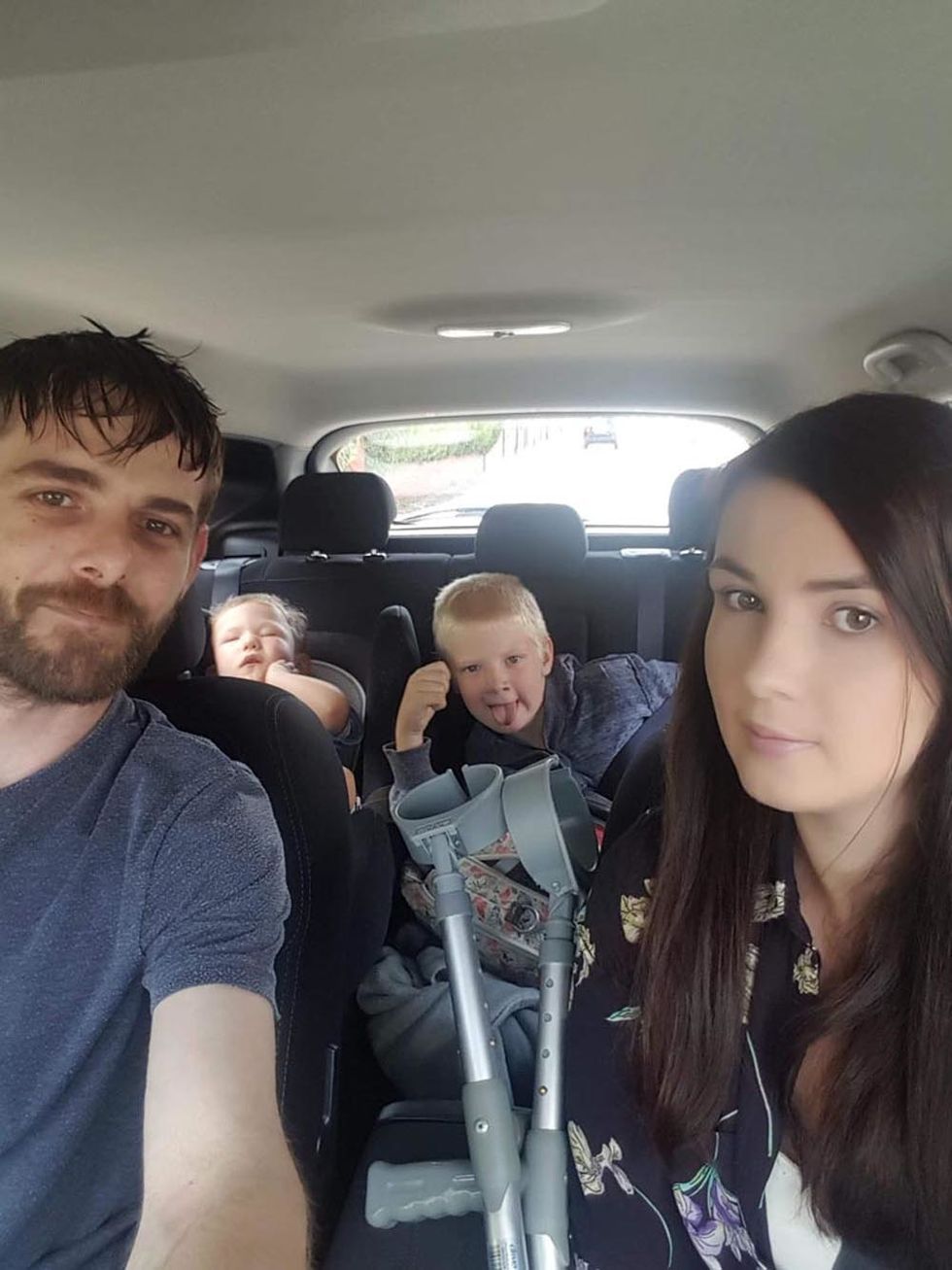 PA REAL LIFE/COLLECT
Steve added:
"Doctors can't give us a diagnosis, or a prognosis, as he is the only person in the world with this condition."

"But when he's well, and not in pain, Ollie's a lovely little soul and even with all his problems, he's very happy and content."
Louise and Steve, who have been together for 10 years, were halfway through the pregnancy when the 20-week ultrasound scan detected abnormalities which suggested Ollie might have Down's Syndrome.
PA REAL LIFE/COLLECT
Sent for further tests, they confirmed there were some serious genetic problems, although not Down's Syndrome as had been originally thought, and Louise was offered a termination.

"We both wanted our baby, so there was no question of us not going ahead with the pregnancy," said Louise.
Ollie's delivery on August 15, 2014 at Furness General Hospital was traumatic.
What an incredible way to close out #RareDiseaseDay 2019 in the United States! Thank you @EmpireStateBldg for lighting up New York City in honor of the biggest day of the year for 350 million people around the globe impacted by #rarediseases. #ShowYourStripes #ShowYourRare pic.twitter.com/cXHHbeEFfh
— NORD (@RareDiseases) March 1, 2019
He became lodged in the birth canal and, by the time he was born, had been deprived of oxygen and needed to be resuscitated.
For the next two months, the family lived away from home, as he was kept in various hospitals.
All the while, they were praying for a diagnosis so they could plan for the future.
PA REAL LIFE/COLLECT
Poor Ollie could not open his eyes or feed properly, but it took until the end of that year for doctors to identify the exact genetic reasons for his problems.

"It was a horrendous time for all of us," said Louise.
"Seeing him suffer and not knowing what was making his life so tough was just heartbreaking."
Now, Ollie only sleeps for two hours a night, meaning his parents – who have enjoyed just one proper family holiday to Gran Canaria in 2015 since he was born- are also permanently sleep deprived and shattered.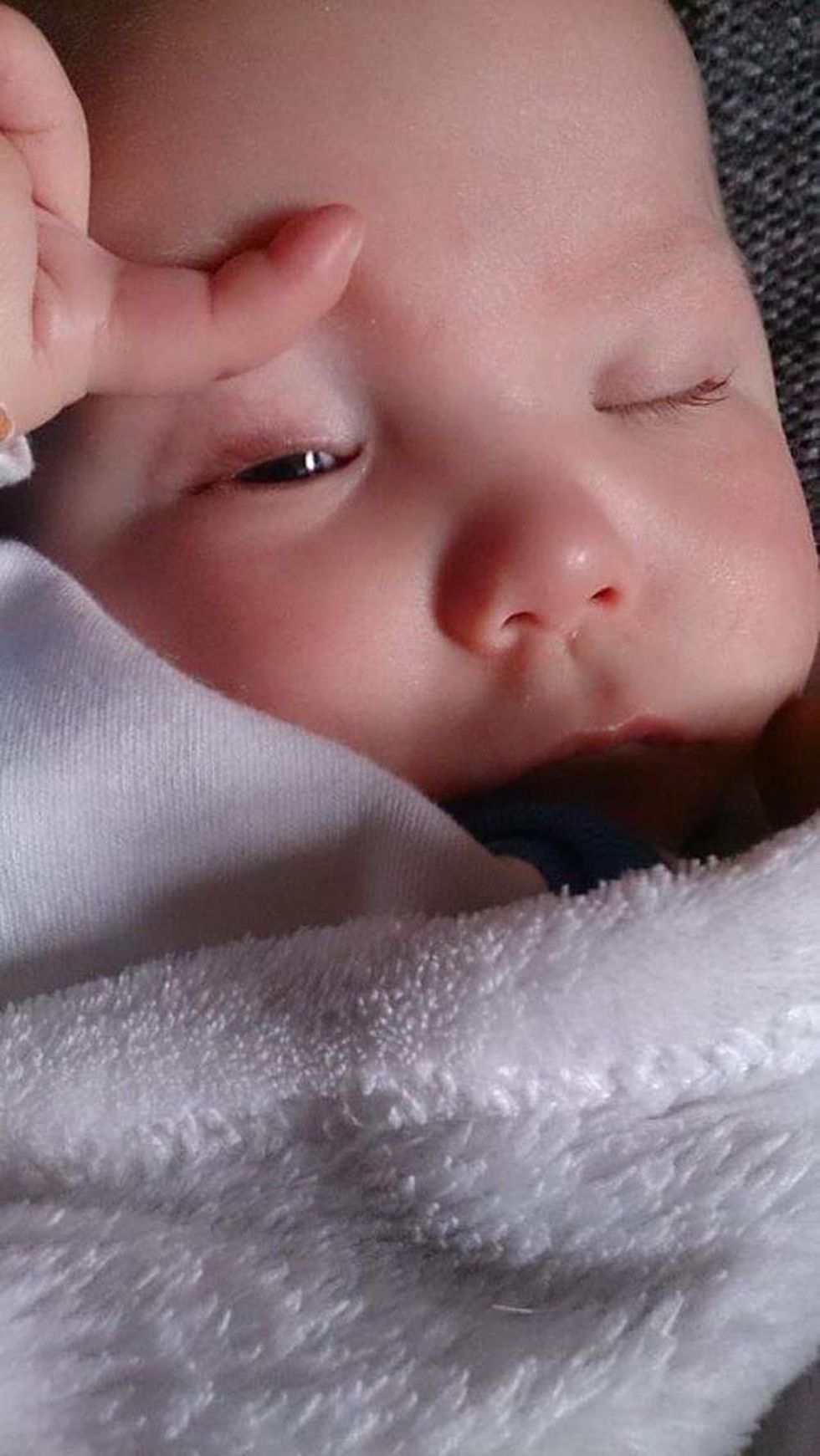 PA REAL LIFE/COLLECT
Given a tracheotomy earlier this year – when an incision is made in the neck and into the windpipe to assist breathing – he is no longer able to go to school.

This, combined with cuts in support services, means Louise is now more or less housebound too, as he cannot be left with anyone without the specialist training to cope with the tracheotomy.
"It's the lack of help that's the real struggle," said Louise.
"Family and friends try to help out and we're so grateful to them, but now Ollie has had a tracheotomy he cannot be left with anyone who doesn't have that specialist training. Only Steve and I have that training."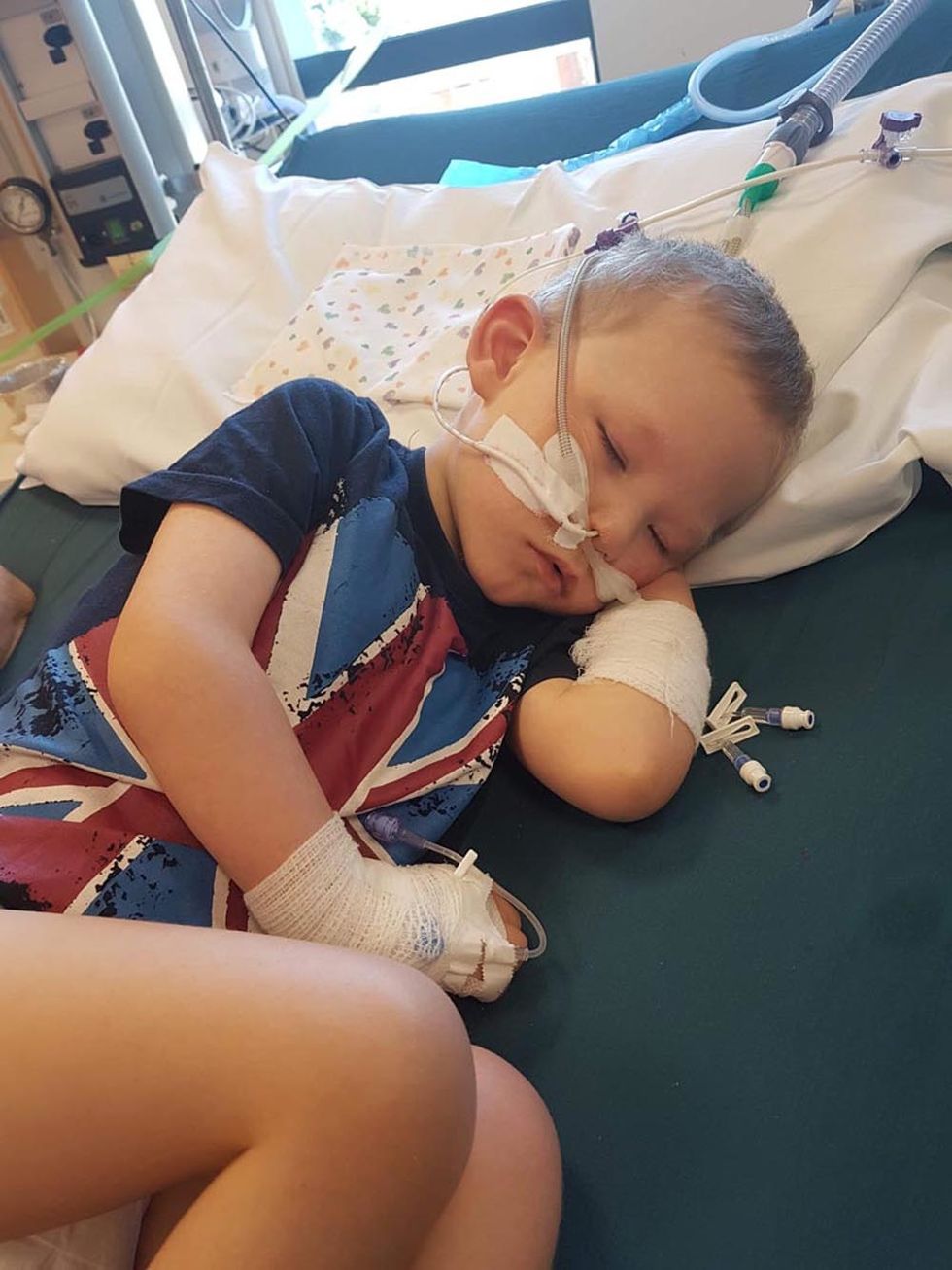 PA REAL LIFE/COLLECT
Until recently, Ollie went to a school for children with special needs three mornings a week, accompanied by his mum or dad. But, after having a severe epileptic fit one morning in October 2018 and then having the tracheotomy in February 2019, they have not been able to take him back.

"Ollie loves school so it's a real shame. It feels like we take one step forward and two back all the time," said Louise, who admitted she has no social life and feels terrible about the strain this also puts on Bradley.
"Ollie is too big to lift now, too, so he needs to be cared for here at home, where we've had an extension built so we can look after him."
PA REAL LIFE/COLLECT
The extension was funded by the Local Authority, but money has become so tight for the family that a friend set up a GoFundMe page, aiming to raise £10,000 ($12,175) to help them with living expenses.

"We are both quite proud people, so this wasn't easy for us to accept," said Steve.
"At first, when the GoFundMe page went live, I felt I couldn't leave the house to go food shopping, because people would think, 'Look at him, out shopping and spending money'."
"No family in the position we're in, with such a sick child, should ever have to beg. But I'm so glad we agreed to the funding page, because it really has helped us out a lot."
Help Ollie and his family by donating at www.gofundme.com/f/family-of-boy-with-long-term-illness-need-help