On Monday, August 12, an 18-year-old from Ohio was charged with threatening a federal officer.
When he was arrested, however, investigators found a huge stockpile of weapons and a disturbing internet history of threats and glorification of shootings.
---
The 18-year-old, Justin Olsen, posted extensively online using the screen name ArmyOfChrist.
On the app iFunny, which is used to share memes, Olsen created many images threatening gun violence against groups such as Planned Parenthood.
Justin Olsen, 18, was the moderator of an online chat where he made light of mass shootings. https://t.co/iTtqkoRk1B

— Matt Johnson (@Matt Johnson) 1565792048.0
Olsen admitted that the memes were his, but claimed many of them were "hyperbolic" and joking.
Meanwhile, however, Olsen also created a Discord server to chat privately with some of his followers, which is, according to Buzzfeed, "a common phenomenon in radicalized online spaces."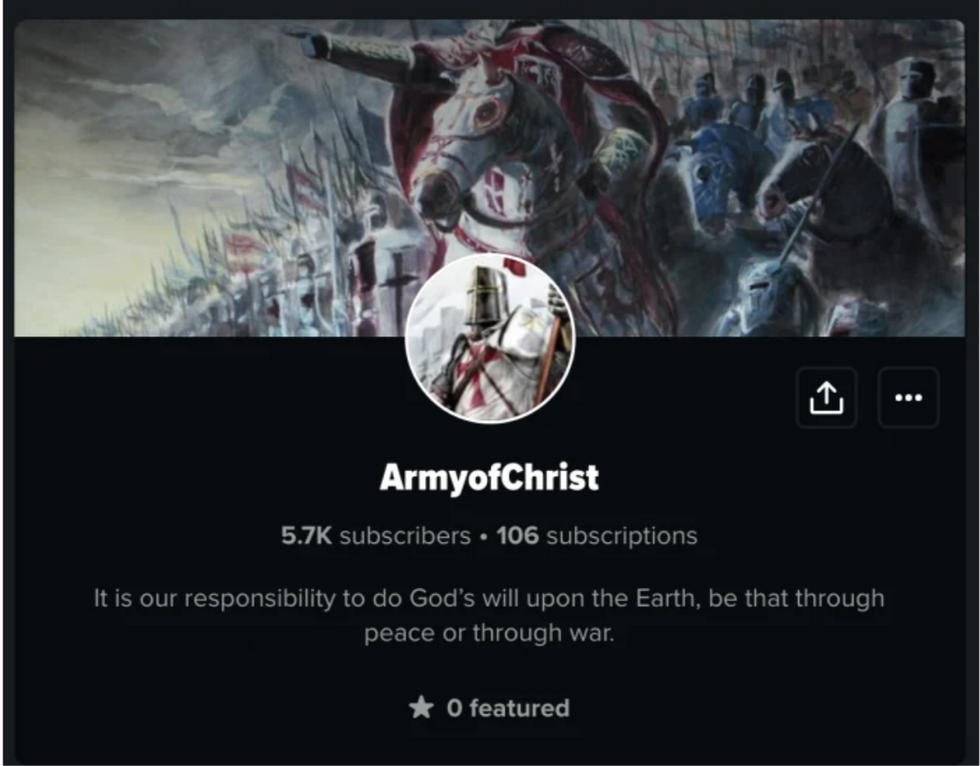 Buzzfeed
Within this Discord chat, Olsen made the threats that would eventually get him arrested, along with a slew of incendiary dialogue about the need for guns.
"In conclusion, shoot every federal agent on sight."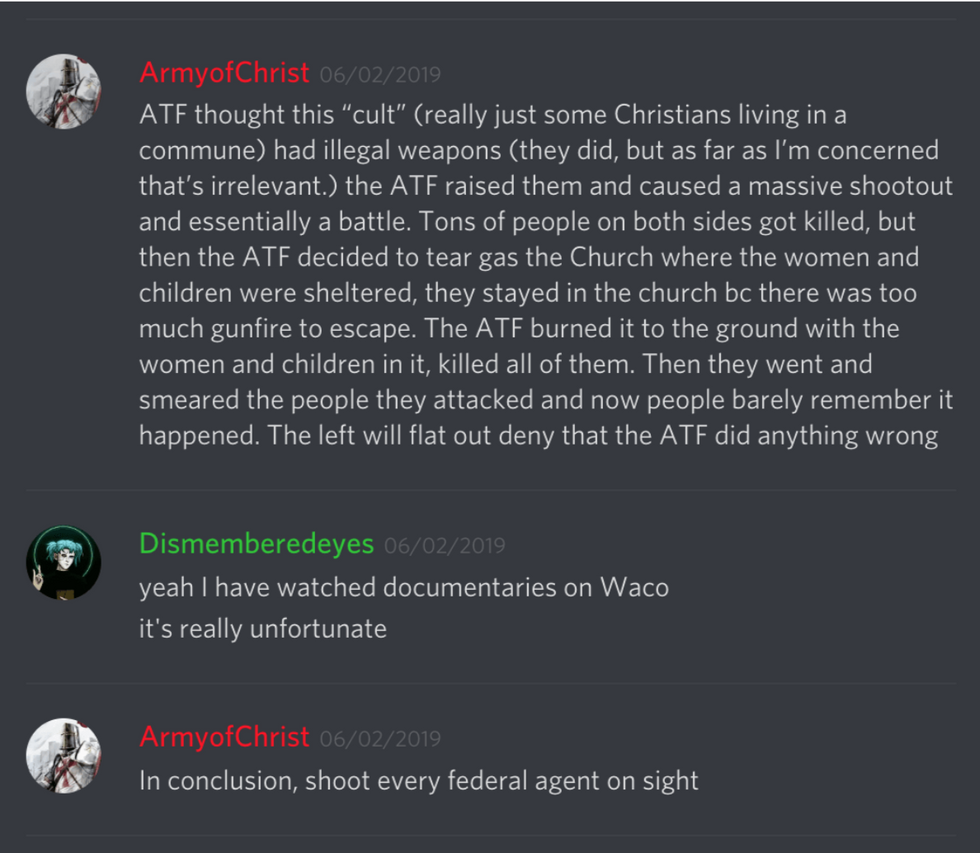 Buzzfeed
On his main page, Olsen posted countless memes "jokingly" threatening innocent people.
"Repub if you would make an ethnostate in Montana with your male followers."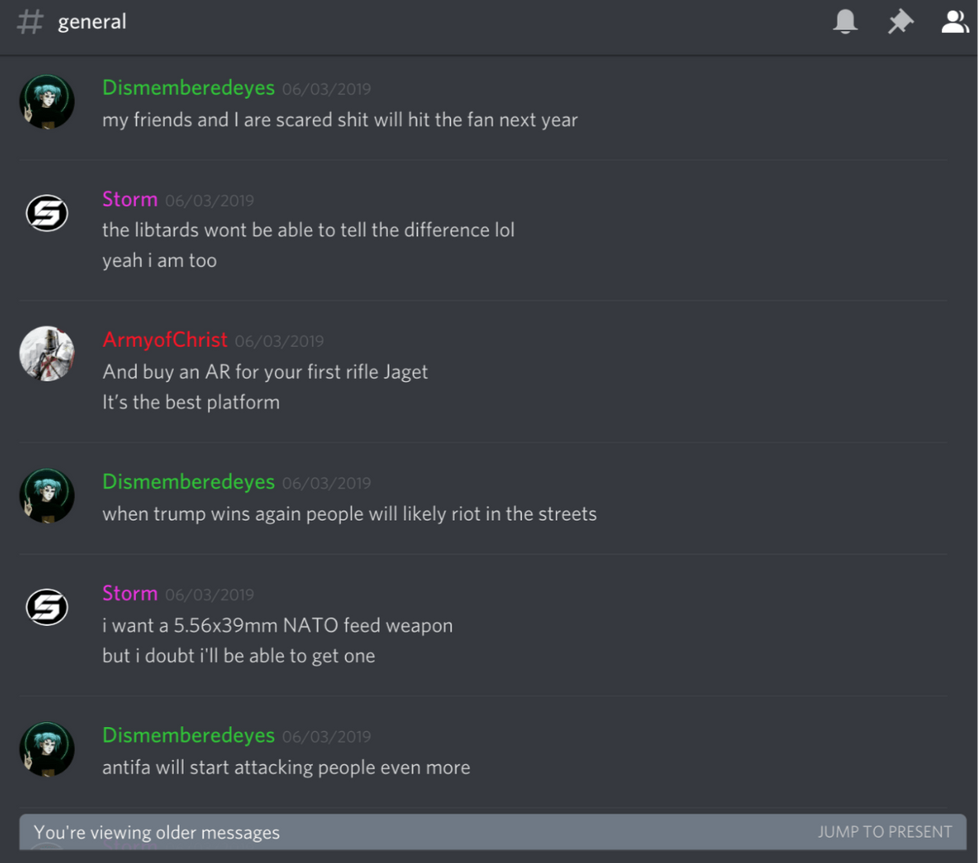 Buzzfeed
Another said:
"Me thanking God that they put the gay bar and Planned Parenthood right next to each other."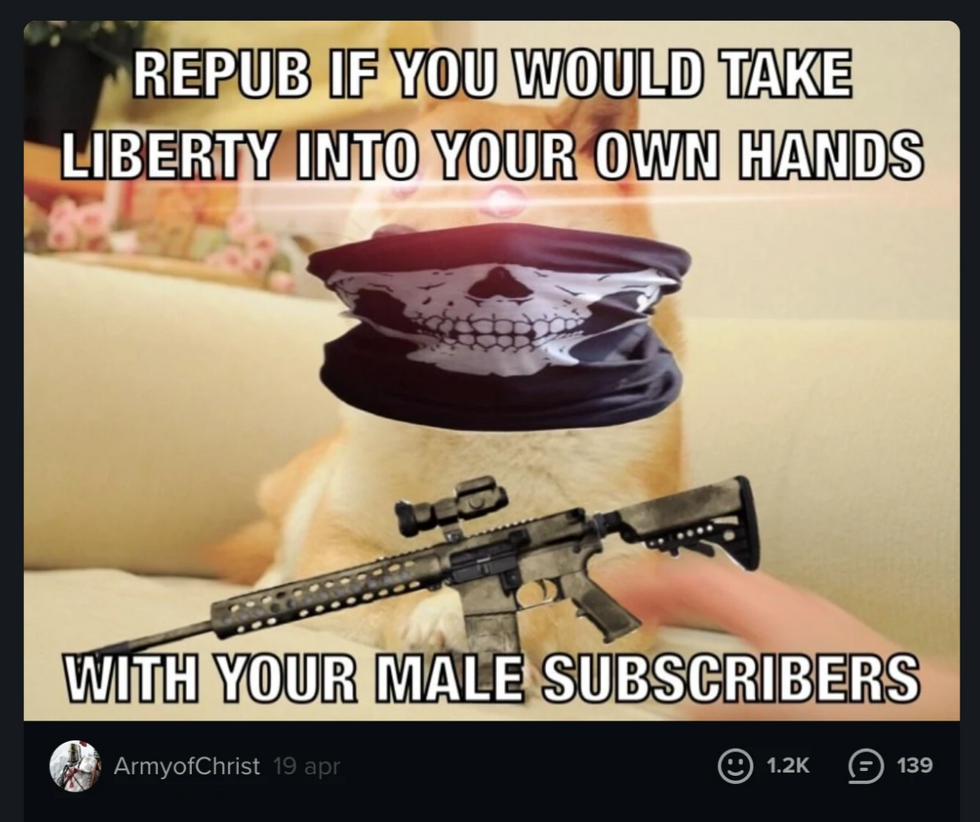 Buzzfeed
He wrote in a text-only post:
"American imperialism is the will of God, and the Western Hemisphere is a good start. I would absolutely die to eradicate Socialism and its variants."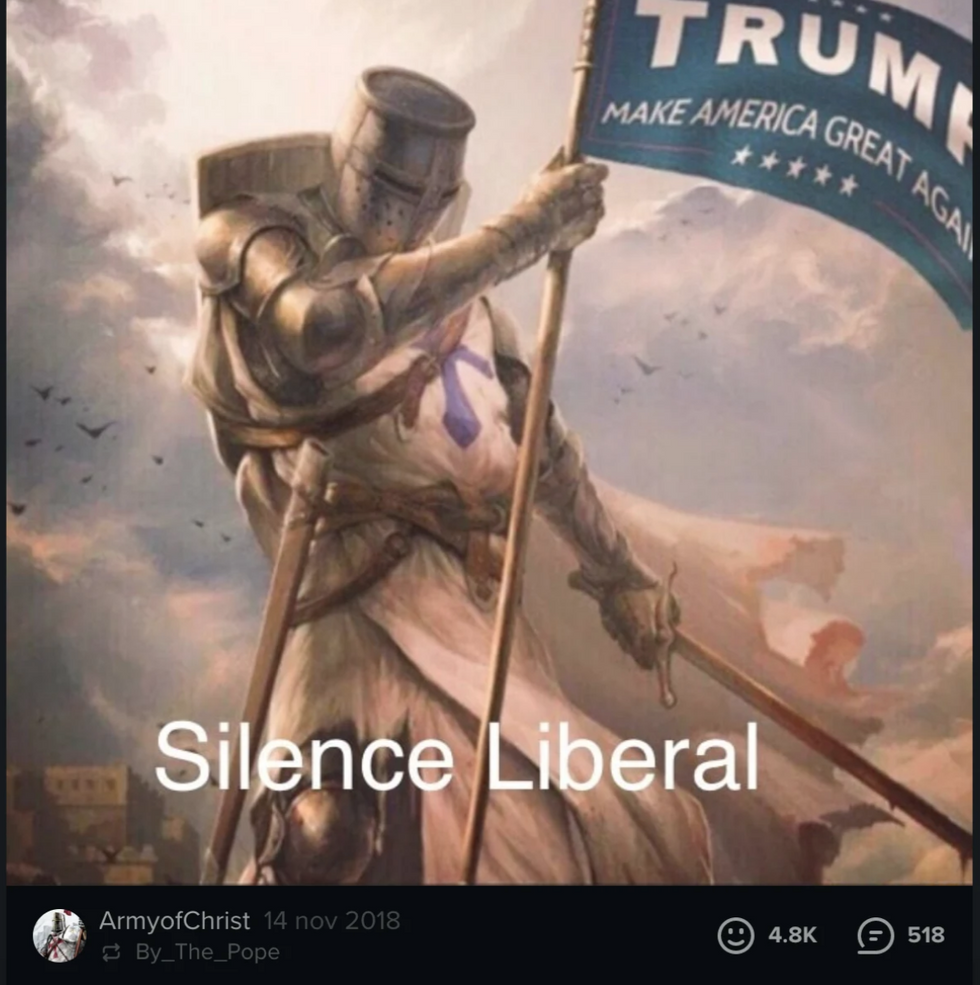 Buzzfeed
After the recent mass shootings in El Paso and Dayton, officials in Olsen's area decided to take action. They arrested him on charges of threatening a federal officer and raided his father's home in Youngstown, Ohio.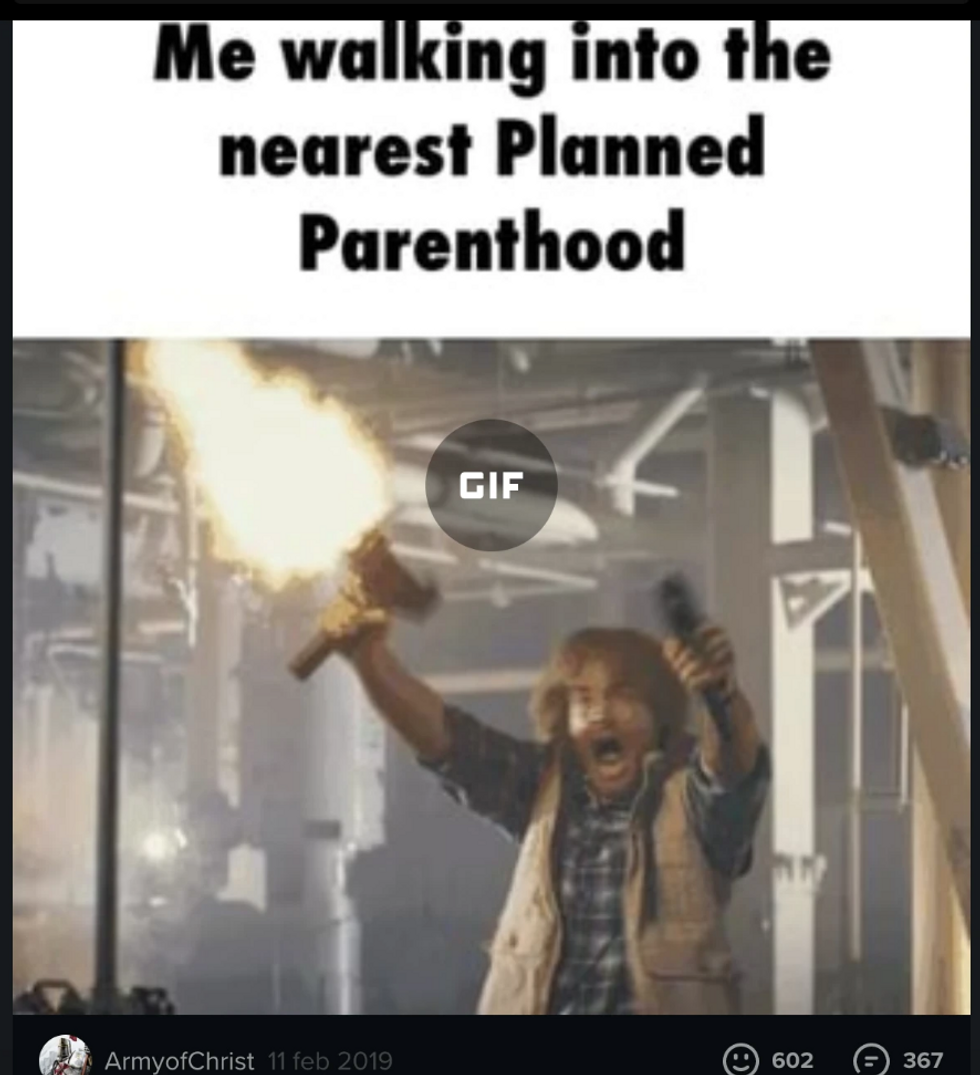 Buzzfeed
Officers recovered a machete from Olsen's car, and over 10,000 rounds of ammo inside his house.
@jesslhardin What he a good guy with a gun ? What video games was hey buying from Walmart ? Asking for a friend

— Alex416647 (@Alex416647) 1565784991.0
According to the authorities, he also owned "camouflage clothing, camouflage backpacks, rifle cases, and a gun vault that contained several AR-15–style rifles and shotguns."

#Ohio #JustinOlsen 18yy - More arm control. He had 15 #rifles and 10 semi-automatic guns. How could a 18yy old teen… https://t.co/LjhyVuFeiL

— WHITE_FEATHER (@WHITE_FEATHER) 1565797640.0
On Olsen's Discord chat, many of his followers were sharing articles regarding his arrest.
"Welp hopefully what's his face gets a decent lawyer."