A mum-of-two blighted by perimenopausal symptoms that left her fearing she was "going mad" has become a self-styled 'hormone fairy,' waving a magic wand to help other women.
---
When Catriona Armor, 43, first missed a period four years ago, aged 39, her initial thought was that she was pregnant.
But when she also began bloating and waking in the night soaked in sweat, she realized that, far from expecting, she was actually experiencing symptoms of the perimenopause—the stage before the menopause, when the ovary function first begins to decline.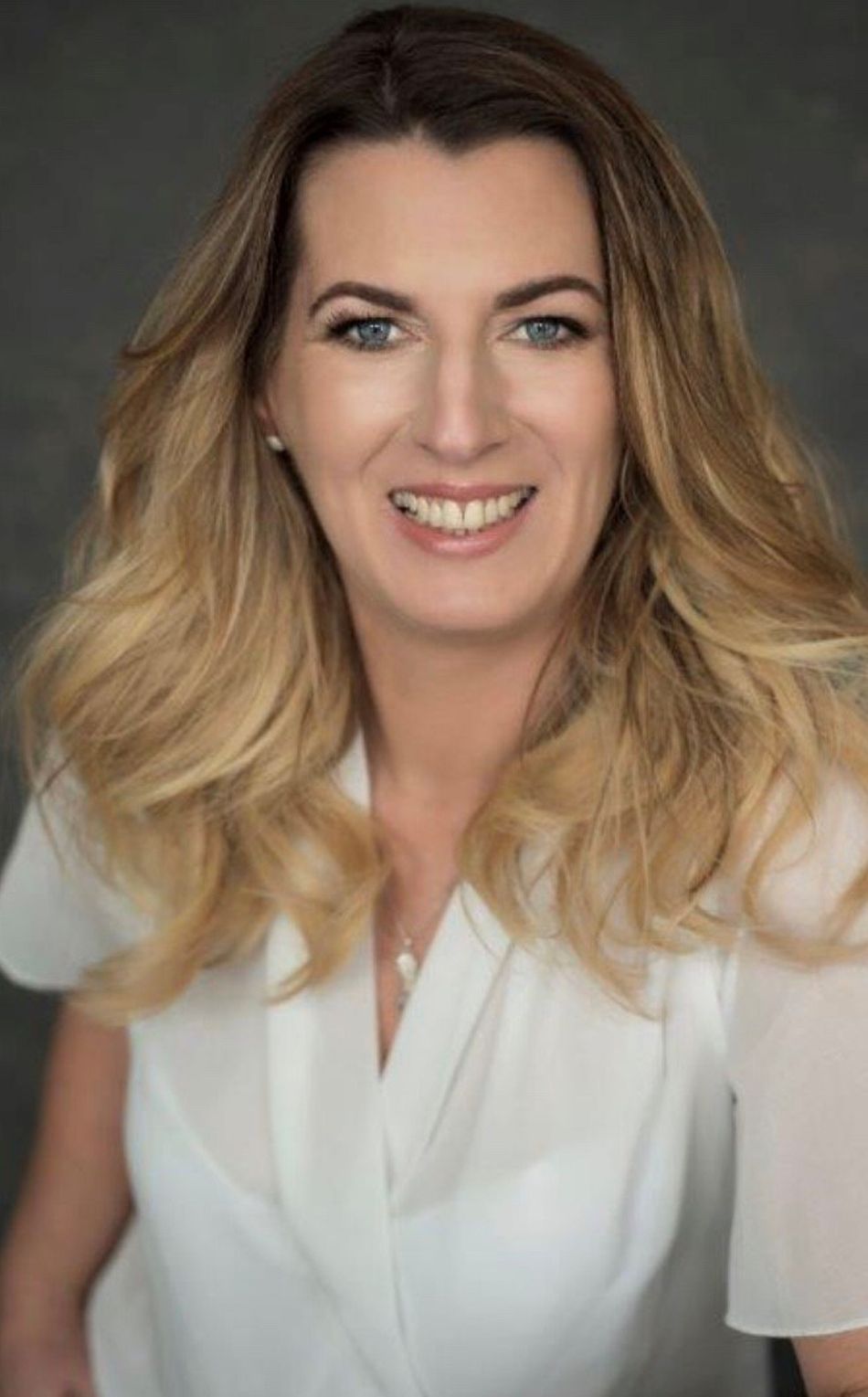 Catriona Armor (Vivienne Court Photography / PA Real Life)
Catriona, of Leighton Buzzard, Bedfordshire, England said:
"When my period didn't come when it was supposed to, my first thought was, 'Oh my God, I'm pregnant'."
"I was in a relationship at the time and I took a pregnancy test to check because at first I didn't link the symptoms to perimenopause, which is actually quite a common mistake a lot of women make."
"Around the same time, I started waking drenched in sweat and putting on weight around my tummy, even though I was going to the gym six times a week."
She continued:
"I thought I'd gone mad because I had no reason to be sad, yet sometimes, I'd run a bath and just sit in it and sob for hours on end."
"Eventually I realized I was far from pregnant—I was going through the perimenopause. In some ways, it was a relief because I finally had a reason as to why I felt so sad."
To combat her symptoms, homeopathy practitioner Catriona, who is mum to Lauren, 22, and Tom, 19, drew on her professional skills, using a combination of herbal remedies, exercise and mindfulness techniques, which she said soon had an impact.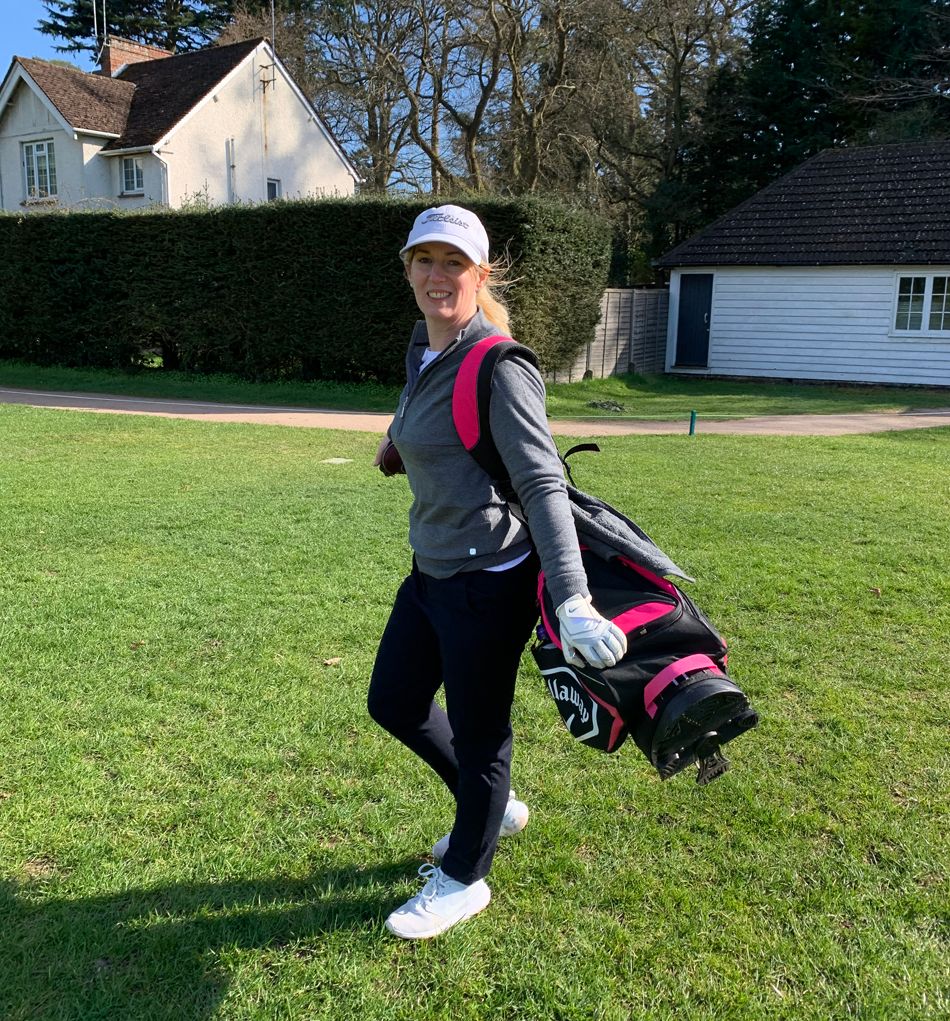 Catriona Armor (Collect/ PA Real Life)
Inspired to help others going through menopause, in 2017, she retrained to specialise in women's health—and with that, The Hormone Fairy was born.
She continued:
"After I helped myself, I realised I wanted to help other women manage their hormones—I feel like it's my purpose."
"I took additional online courses in homeopathy for women's health and then I rebranded my business and renamed it The Hormone Fairy."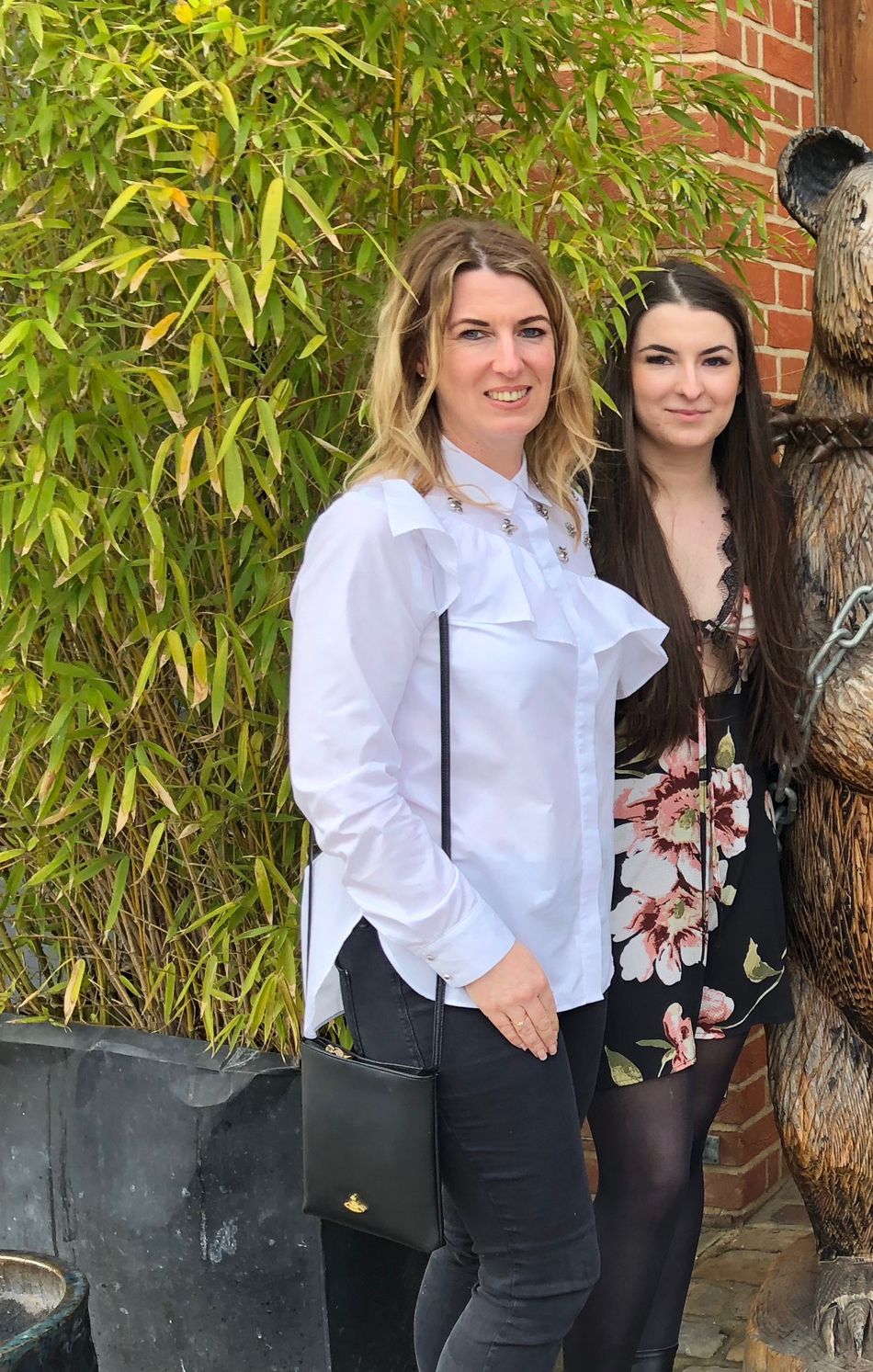 Catriona and her daughter (Collect/ PA Real Life)
She added:
"The name just felt right to me—I've loved fairies since I was a little girl, and I'd say to my patients, 'If I were to wave a magic wand what would you like me to change about you?'. It fitted perfectly."
Four years ago, despite being perfectly happy with her lot in life, widow Catriona suddenly found herself feeling flat, and would often sob uncontrollably for hours on end.
Eventually, after also experiencing bloating and hot flashes, she joined the dots and realized that she was perimenopausal. Once she worked out what was happening to her body, she decided to use her professional expertise to treat her symptoms.
Catriona first became interested in homeopathy and alternative medicines over 20 years ago, when she was 21 and a new mum.
She recalled:
"My daughter was only a few months old when she fell ill—she had a severe ear infection and high fever.After I did some research, I came across a homeopathic pill that contained flower particles and was completely natural that I could give her and, almost straight away, her symptoms cleared up."
"Since then, she's barely ever needed to go to the doctors and I'm almost certain it's because of homeopathy."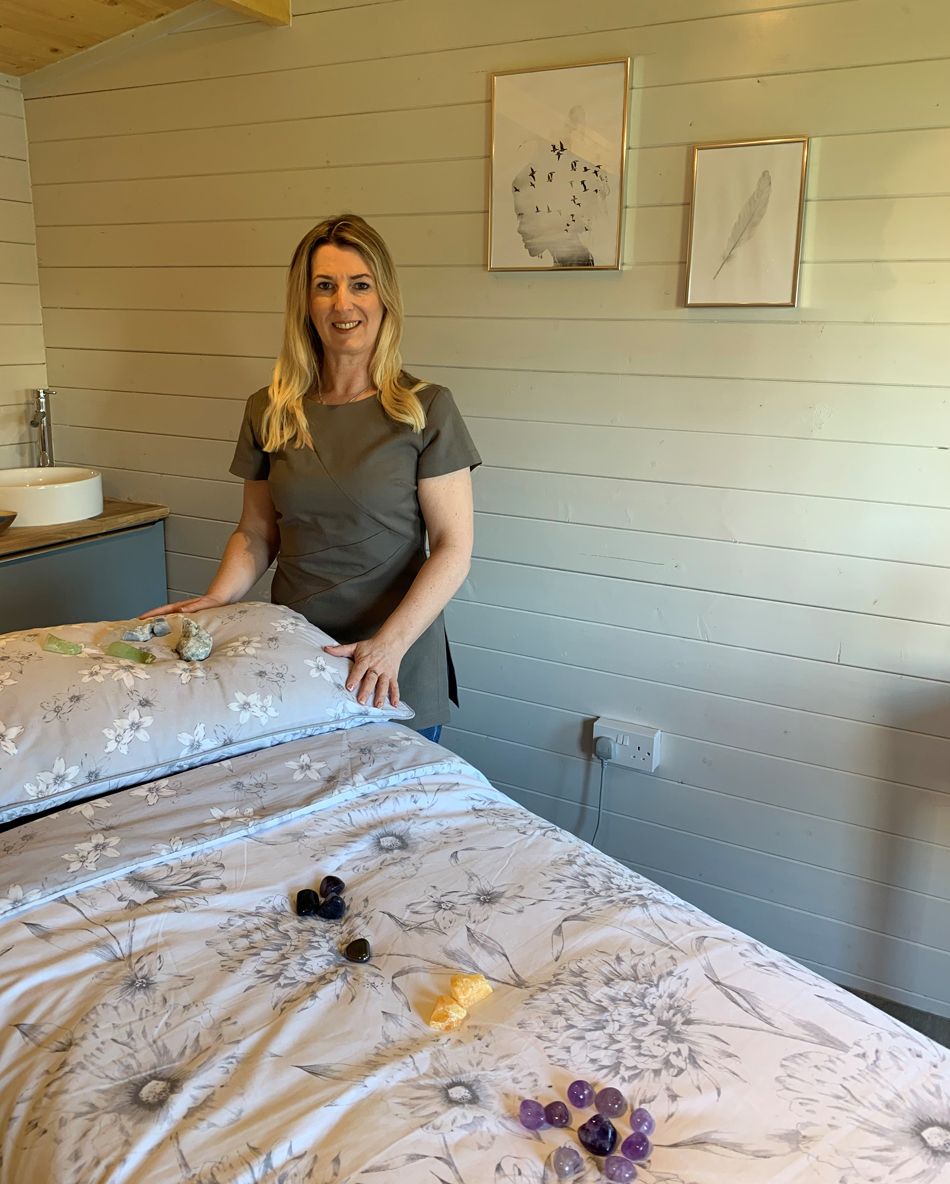 Catriona Armor (Collect/ PA Real Life)
Having previously worked in marketing, as well as co-owning a golf shop with her late husband, in 2009, Catriona decided to turn her passion for alternative medicine into a profession.
"I went to college to obtain my licentiate diploma in homeopathy, which was a four-year course, and then I started my own practice."
As it turns out, Catriona's career change would end up helping her years later in 2016, as she entered the perimenopause.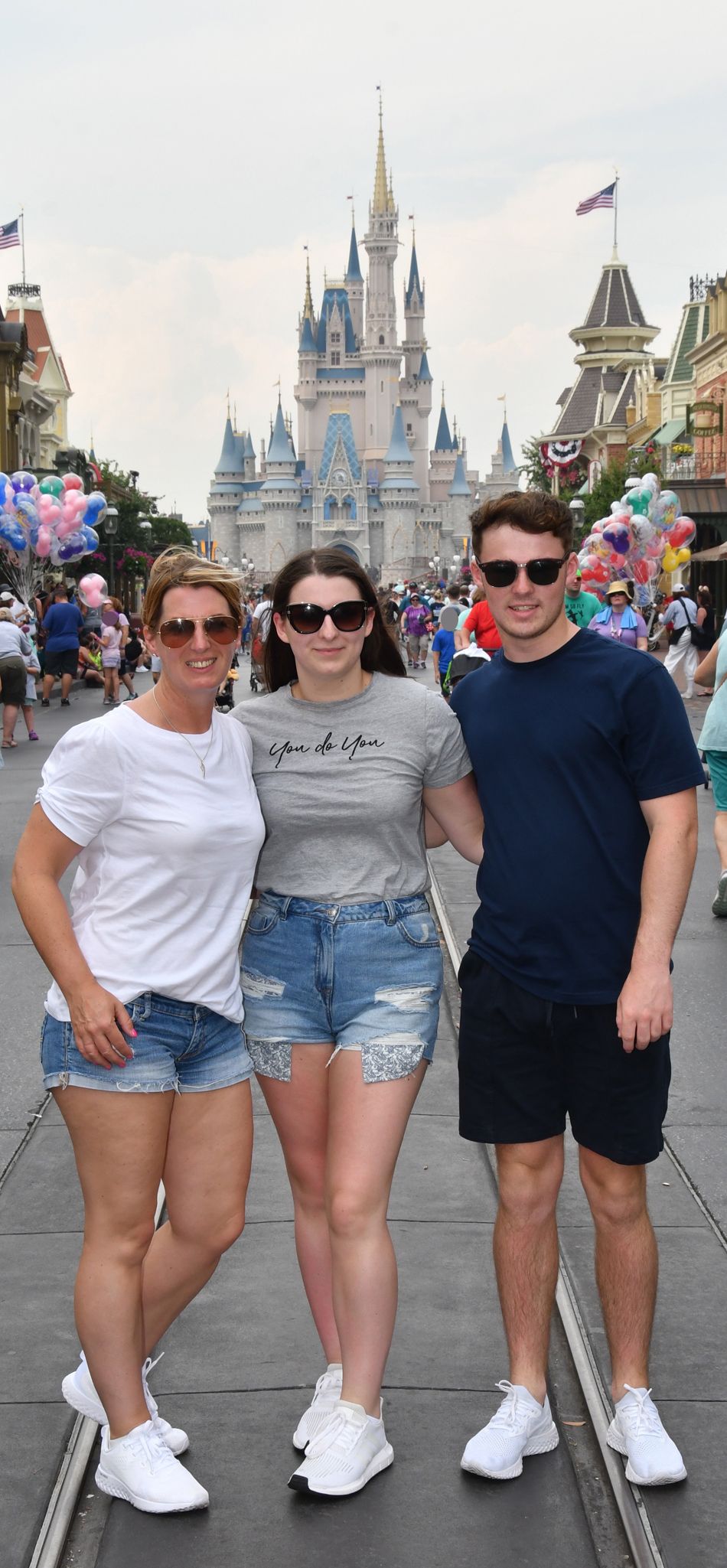 Catriona with her children (Collect/ PA Real Life)
She continued:
"When I realized I was perimenopausal, I was shocked because I was fit and healthy."
"I've always been an 80/20 kind of girl—80 per cent of the time I'm good, but I'd never say no to a night out with the girls and a few Proseccos or a piece of cake. No matter how healthy you are the hormonal shift can still hit you."
"I scoured the internet for remedies and took plant and mineral based stimulants. And for the emotional side of things, I took Pulsatilla, which is a plant also known as pasqueflower, which worked wonders. I stopped crying all the time and felt so much better in myself."
In addition, Catriona did a "herbal cleanse" in which she took herbal food supplements and ate a clean healthy diet—cutting out sugary and processed foods.
She also began keeping a gratitude diary and practising meditation, to help with her mental wellbeing.
"Within a matter of weeks my body stabilised itself—my periods went back to normal, I stopped crying all the time and sweating in the night."
"I felt re-energized and back to my old self."
After retraining once again, Catriona is now focused on running a practice from her home, as well as clinics in Bedford and Milton Keynes, in Buckinghamshire, helping other women combat their menopausal symptoms by using a range of alternative techniques.
Her starting point is usually to give her clients—the average age of whom is "lower than expected," at around 45—herbal detox products and a healthy eating plan.
"I offer three-month packages for £257 ($322), which also include products such as supplements and three one-hour sessions as well as constant support and weekly consultations."
She continued:
"The main aim is to get women to put themselves and their health first and to take back control of their hormones. I offer weekly sessions for women to talk to me, so they feel heard—and throughout that time I will recommend a range of supplements and remedies."
"I'd usually do sessions as face-to-face meetings, or virtually, depending on what they prefer, but given the current climate I'm taking all my sessions online or over the phone for now."
"Two women could have the same symptoms, but they might not need the same combination of supplements to help them get better. Throughout the program, women lose weight, their stresses and anxieties are lifted and in turn the menopausal symptoms become stabilized."
Believing that simply being given the space and time to properly discuss their symptoms can alleviate stress, Catriona allows her patients to sit and talk with her for one hour.
"If you go to a doctor with menopausal symptoms, they're so busy they might not be able to give you more than 10 minutes of their time but having a whole hour to offload and to explain what's wrong it's almost like having therapy."
And for her more adventurous clientele, she has a range of more "out-there" options.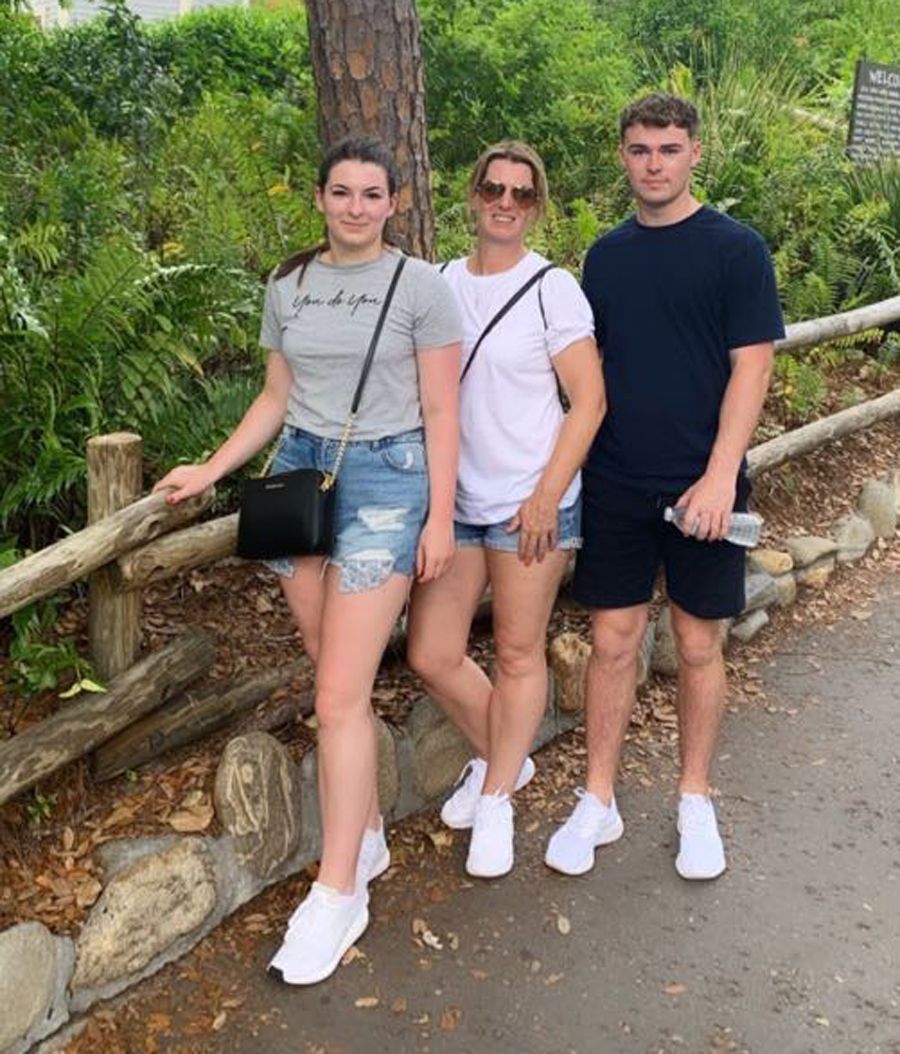 Catriona with her children (Collect/ PA Real Life)
She continued:
"I offer meditation sessions as well as reiki healing, where practitioners use a technique called palm healing or hands-on healing, which channels positive energy into the body."
"I also practice crystal healing by putting crystals on the person's body, which releases stress and gets the energy flowing throughout the body. But these sessions have been put on hold for the time being."
Having seen first-hand how she and her clients have been able to tackle their hormones with homeopathy, Catriona hopes the practice will eventually become more widely used.
"There's always skepticism around homeopathy but it's all about knowledge and learning how it works."
"People are still programmed to go to the doctors for their menopausal symptoms, whereas homeopathy can actually make a huge difference."
For now, hoping to get more women to talk about their hormonal shifts, Catriona hosts free monthly menopause meetups in Bedford and Milton Keynes.
"There's giggling and there's tears—it's a completely open forum where women can say exactly how they feel. Any woman is free to join."
"It's really important to have an open discussion about these things—in school we're taught about puberty, but actually the hormonal shift you go through later in life is never really spoken about."
"Normally I would take these sessions in a bar or coffee shop, but given the current climate I'm now hosting video calls instead."
"I want to ensure women continue to talk about the menopause because sometimes you can feel isolated and unsupported. It's more important than ever before, given what's happening with the coronavirus, for women to still speak about what they're going through and not to feel alone."
"Not enough women talk about 'The Change'—and that's what we need to change."
Doctor Diana Gall, of Doctor 4 U, said while there is little scientific research to back up homeopathy treatment, some people can find it to be beneficial to their health.
She said:
"Always speak to your doctor first if you're considering this treatment to ensure that any substances you use don't interact with any medicines you're currently taking, or any other treatments that are proven to be more effective for your condition."
She continued:
"In regard to women's health, particularly menopausal or perimenopausal symptoms, natural remedies are favoured by most women, however, they're not always as effective as hormone replacement therapies, but we know HRT has its side effects so it's about finding treatments that work but are limited in side effects."
"Homeopathic medicines are believed to help with symptoms such as night sweats, bladder problems, and depression, which are all associated with menopause."
"There is no conclusive evidence on this, and it may be a placebo effect. While you may see no difference in your physical symptoms, you may see an improvement in psychological symptoms such as depression, fatigue, and changes in mood."
"The placebo effect of homeopathic medicines may be beneficial for women going through the psychological symptoms of menopause."
To find out more visit www.thehormonefairy.co.uk and www.doctor-4-u.co.uk