Gideon has a rare condition called Prader-Willi syndrome that means he can't control his hunger.
A mum-of-four has revealed how she struggles to control her five-year-old son's appetite for everything from lipstick to cat food and cigarette butts.
Diagnosed with Prader-Willi syndrome, a genetic disorder causing uncontrollable hunger, at just 10 days old, Gideon Lowe's parents – full-time mum, Rae, 42, and architect, Peter, 44 – keep their kitchen and bathroom locked to prevent him from gorging, or eating anything harmful.
Speaking out to promote Prader-Willi Syndrome Awareness Month, Rae, who told how Gideon's condition has also caused learning disabilities and developmental delay, said:
"As soon as he could walk, he was after anything he could find to eat."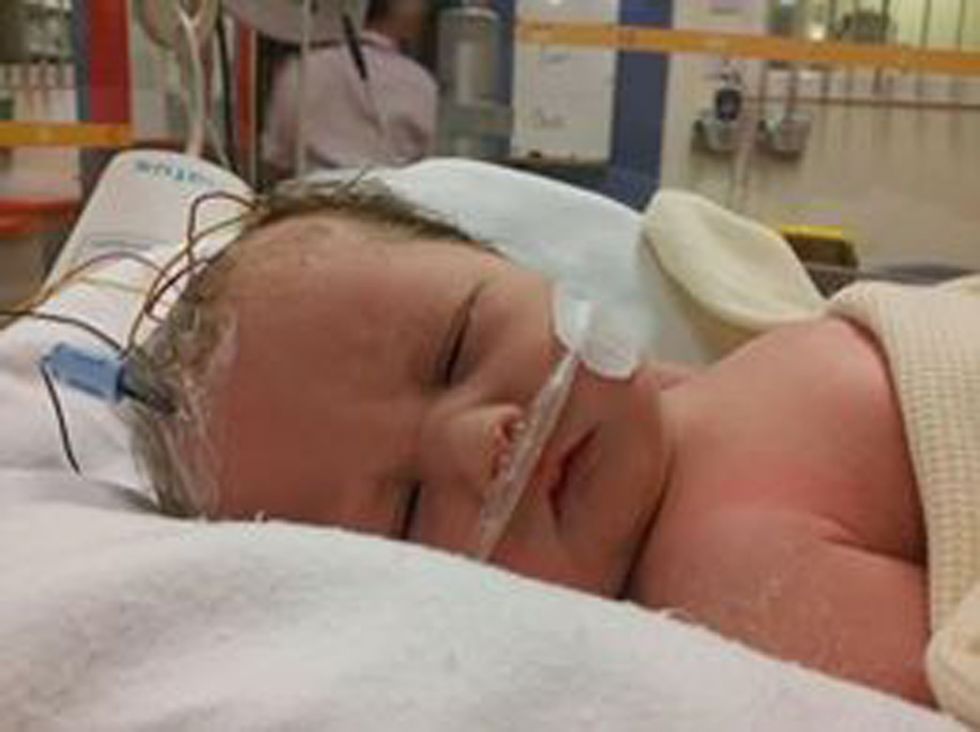 Gideon, as a baby (Collect/PA Real Life)
She added:
"This morning he took a coffee pod and tore into it with his teeth, to get into the coffee grinds."
"He is the child that goes through dustbins, he is the child that tries to eat lipstick, cigarette ends and cat food. It's almost beyond hunger – it's more like a compulsion."
Gideon has also developed artful ways of feeding his insatiable appetite.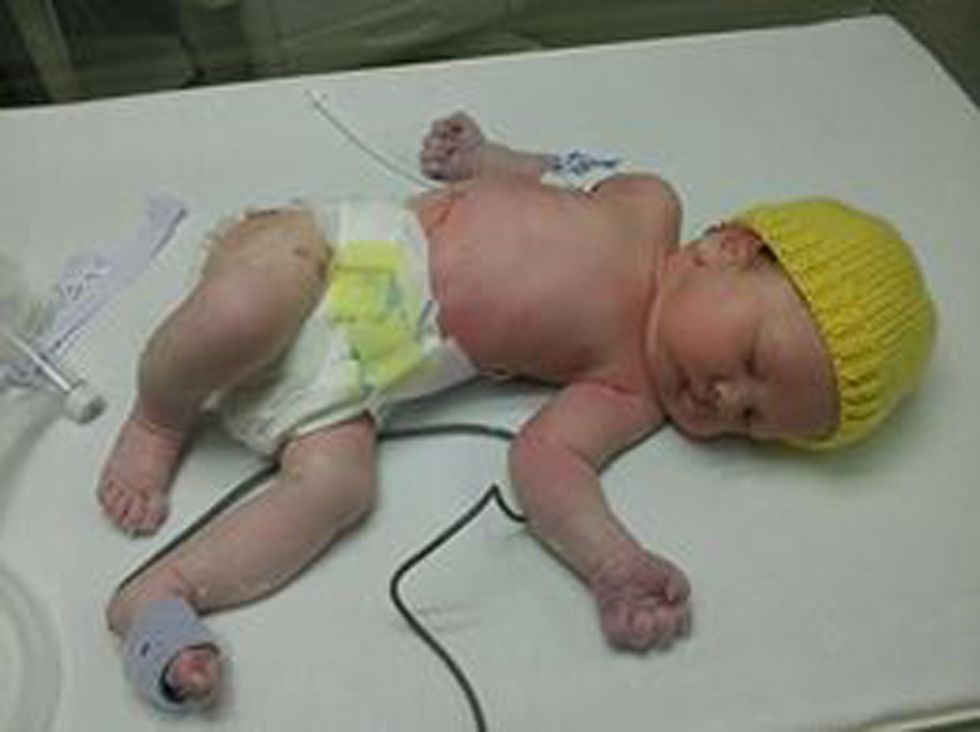 Gideon, as a baby (Collect/PA Real Life)
Rae continued:
"He's started hiding food. He will steal things from the kitchen, throw them out through the cat flap and then run outside and get them."
"He's quite clever about it, but it shows the sort of drive he has – to go outside to retrieve food like this."
Rae's pregnancy with Gideon was text book until she reached 42 weeks, when he stopped moving.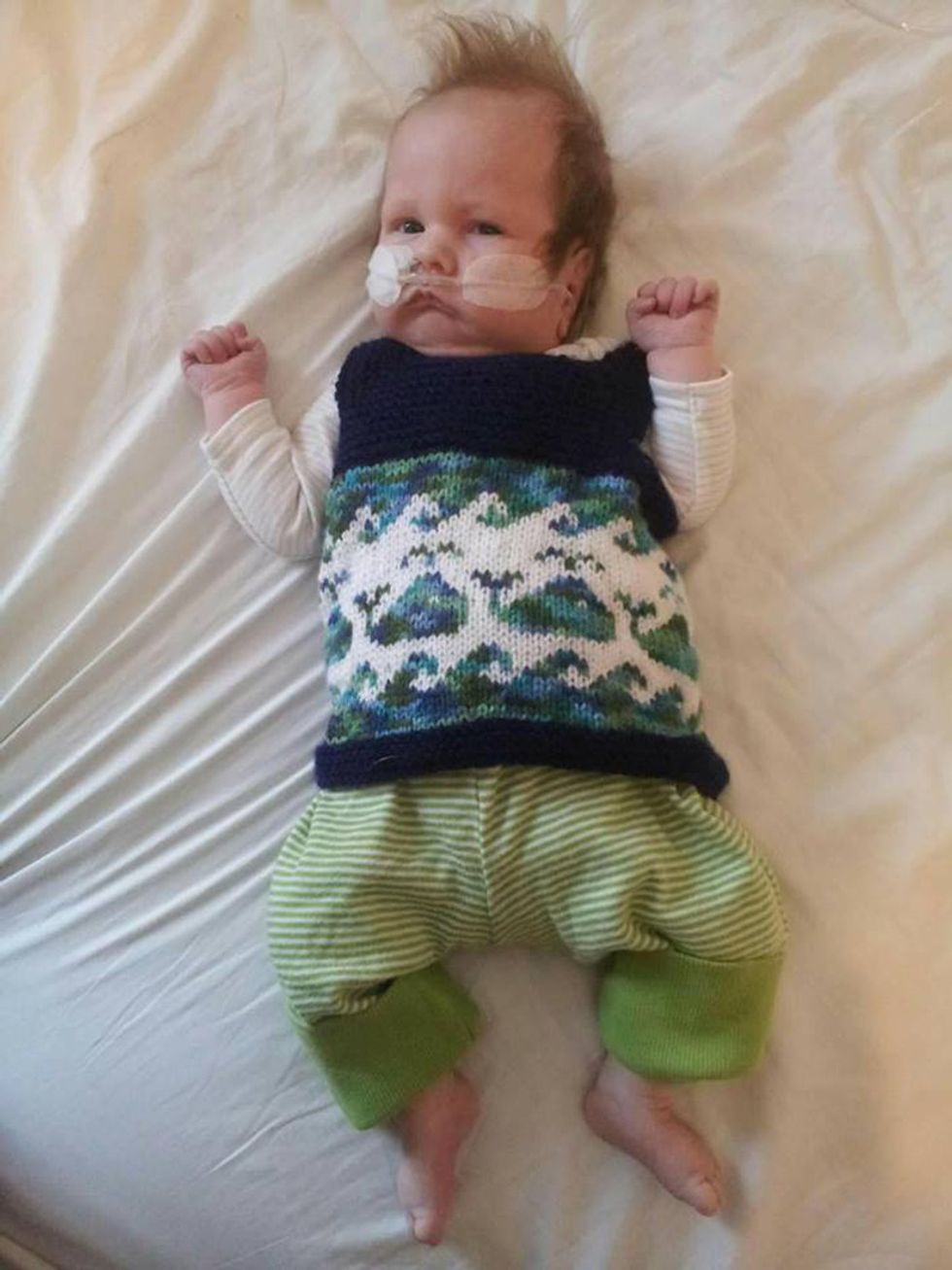 Gideon has Prader-Willi syndrome (Collect/PA Real Life)
Also a mum to Henry, 10, Zachary, seven and Rafferty, one, she was rushed in for an emergency caesarean and recalled how, after delivery, Gideon did not make a noise, saying:
"It was obviously immediately that he wasn't well at all."
"We thought he had maybe been starved of oxygen at birth, but when he wasn't responding to treatment, medics started to do blood tests for genetic conditions and at 10 days old, they told us he had Prader-Willi syndrome."
"I was relieved. I had heard of it and knew a little bit about it. I knew it wouldn't kill him immediately. When you are in hospital with lots of really sick babies, you realize how terrible things could be."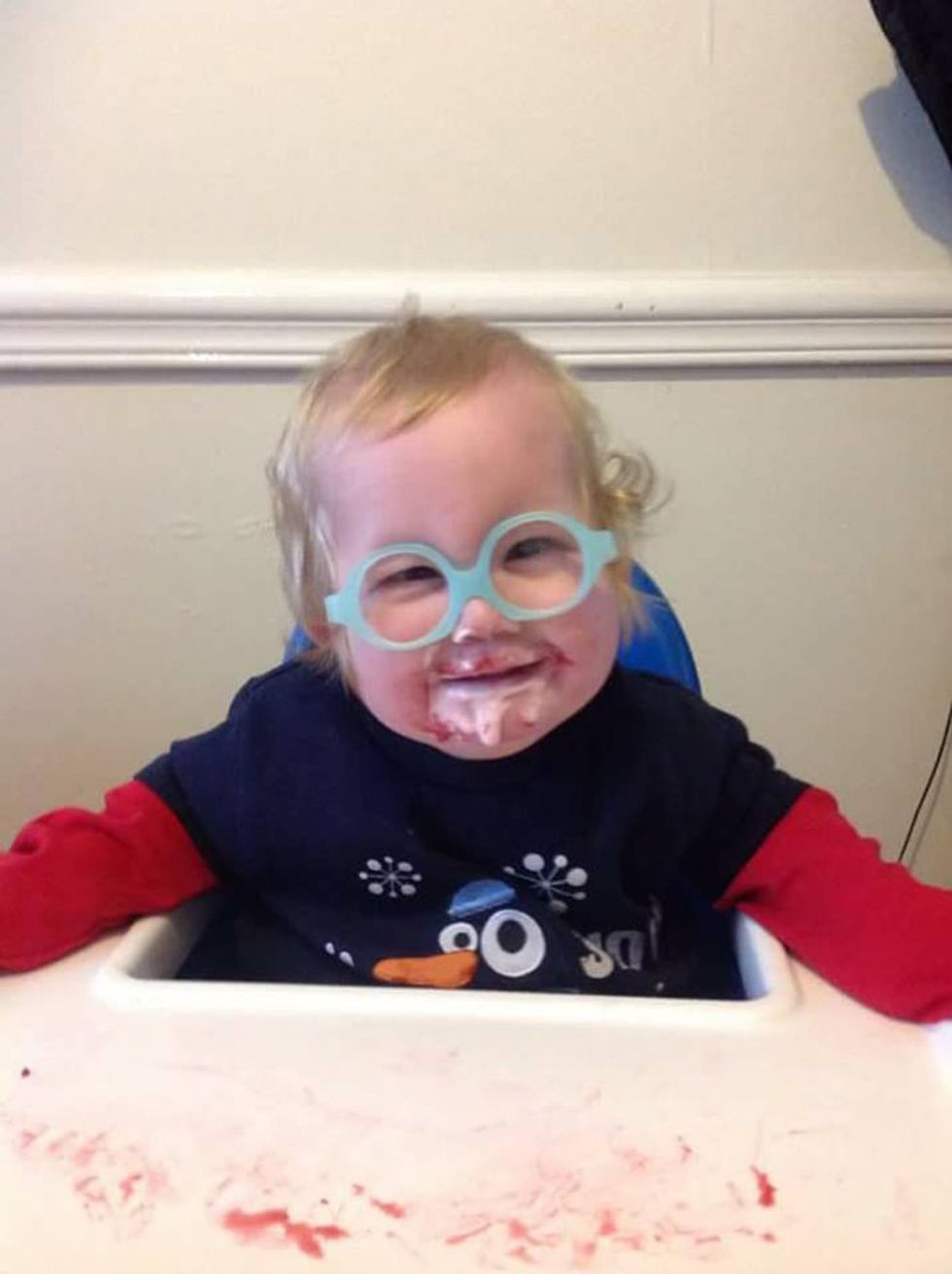 Gideon, aged two (Collect/PA Real Life)
"I just wanted him to be able to grow up and play with his brothers. We were just grateful that we would get to take a baby home," she continued.
After three weeks, Gideon was allowed to go home, but still needed oxygen and a feeding tube.
"He didn't cry at all," Rae explained. "It was quite strange for me as a mum to suss out what was going on."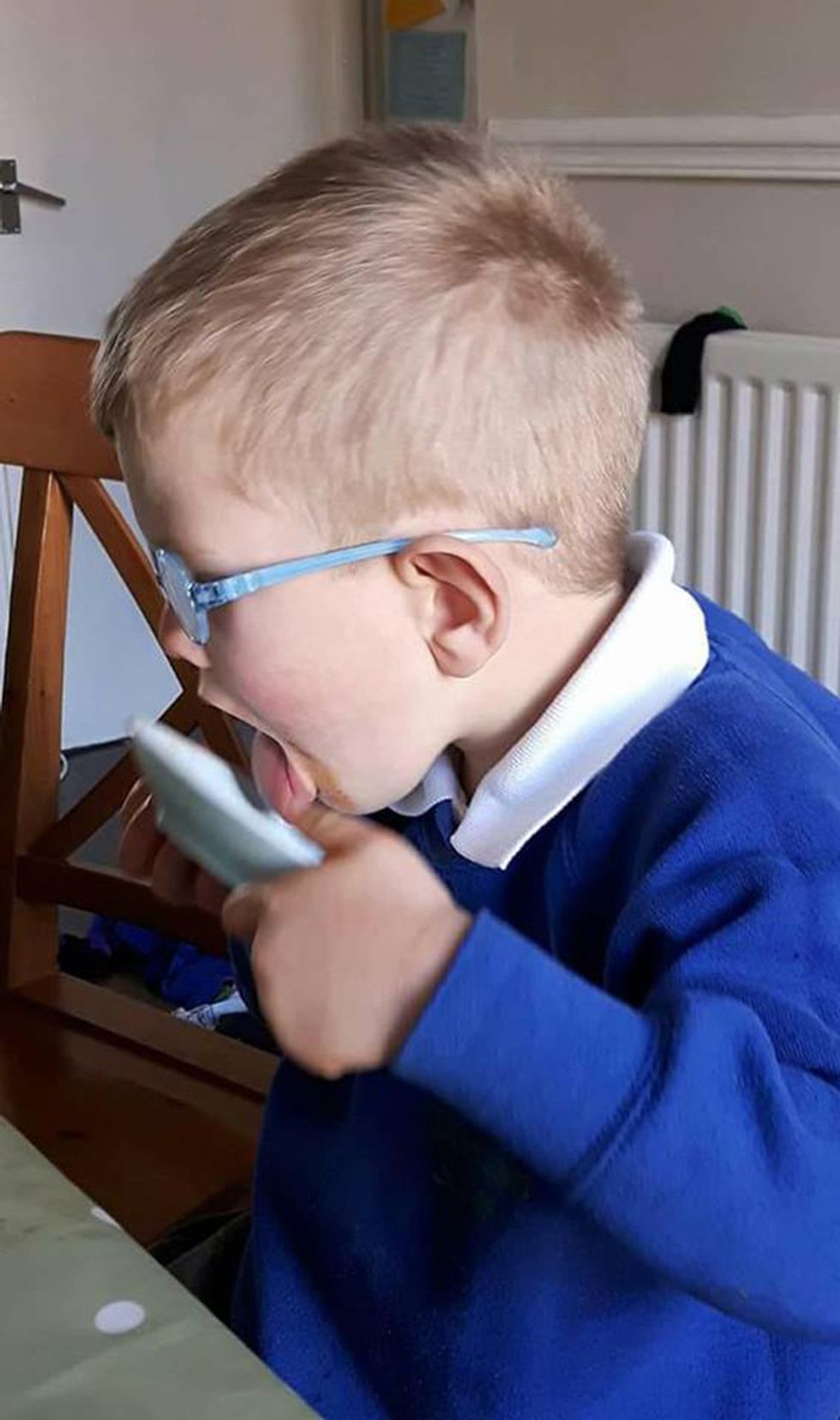 Gideon has to have a specially controlled diet (Collect/PA Real Life)
Rae added:
"In some ways, he was a really easy baby, but then he needed oxygen to breathe and I had to express milk to feed him through a tube."
As Gideon grew, his parents realized his development was also delayed and he took much longer to meet his milestones.
She said:
"He didn't sit up until he was just over one and didn't walk until he was two-and-a-half."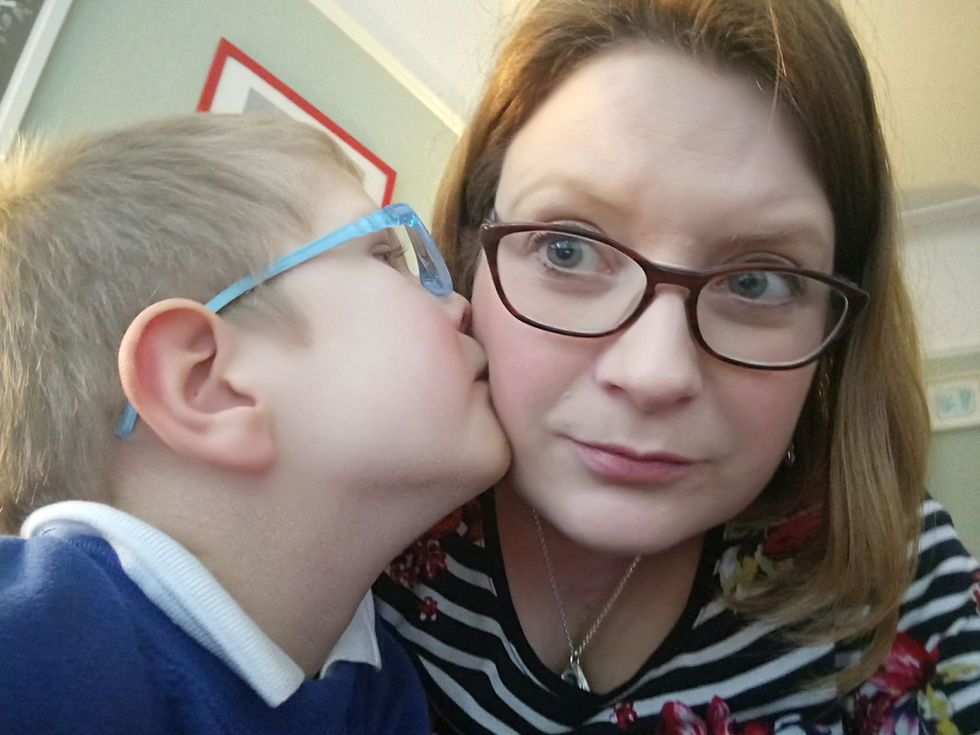 Gideon and mum Rae (Collect/PA Real Life)
She continued:
"He is five-and-a-half now and he only has one or two words. He uses Makaton – a type of sign language- to communicate."
"When he was 13 months old, he started taking a growth hormone that's really helped him grow more muscle."
"It meant he started trying to stand up and bear weight a bit more, but from as soon as he started to walk, we realized he was trying to eat anything he could get his hands on."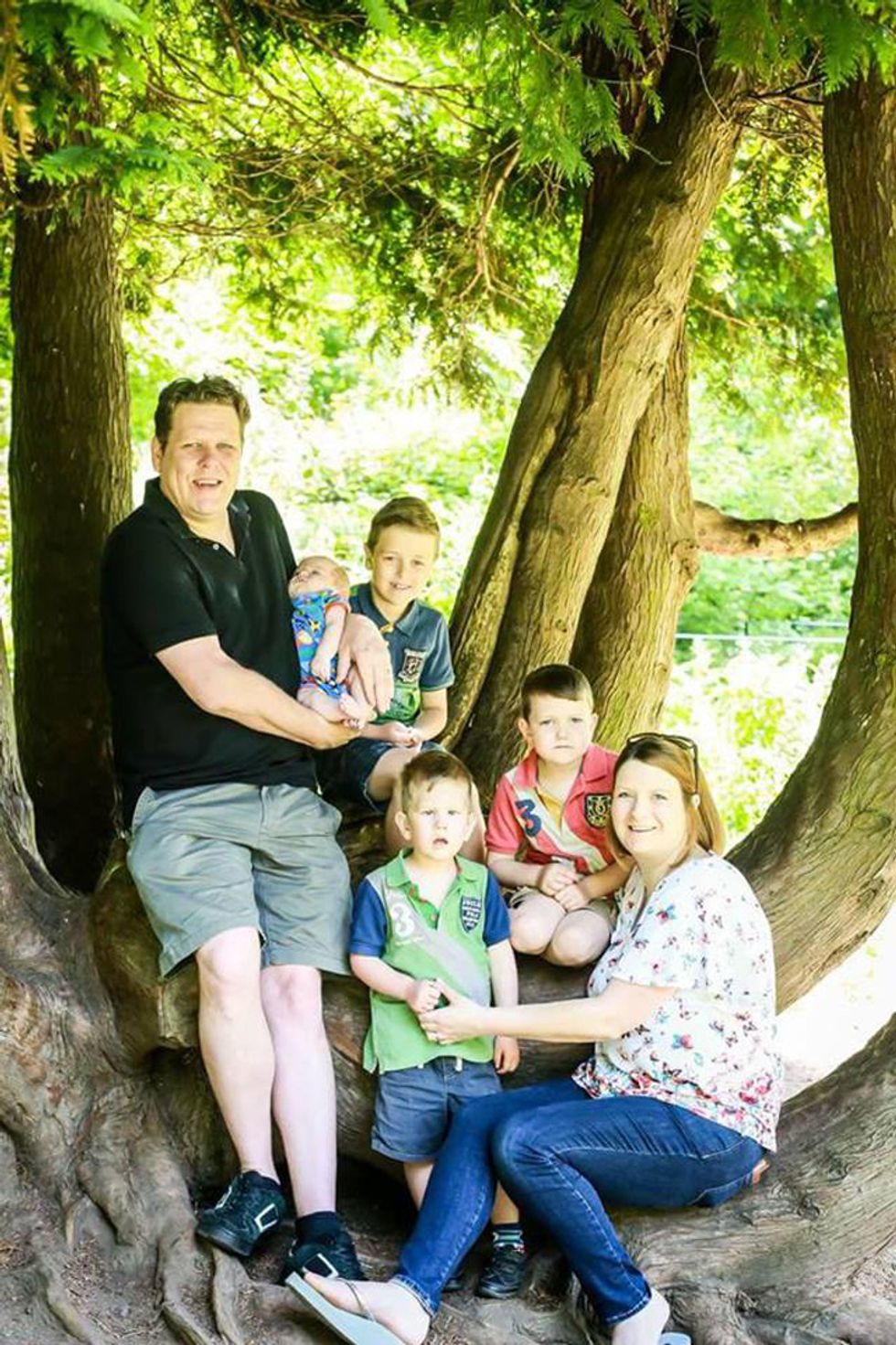 Peter, Rafferty, Henry, Zachary, Rae and Gideon
(Mandy Charlton/PA Real Life)
Rae follows a special diet plan to help prevent Gideon from gaining weight because of his Prader-Willi syndrome, caused by a fault in a group of genes on chromosome number 15, thought to affect the hypothalamus – a part of the brain producing hormones, which regulate growth and appetite.
She continued:
"We're unlucky, because his eating started very early. We lock our kitchen, but with three other children in the house, that can be really tricky. The older boys know that they have to put their lunch boxes in the kitchen as soon as they come home."
Stringent calorie control is essential for Gideon, whose constant hunger, together with weak muscles, making it hard for him to move around much, can quickly lead to him becoming overweight.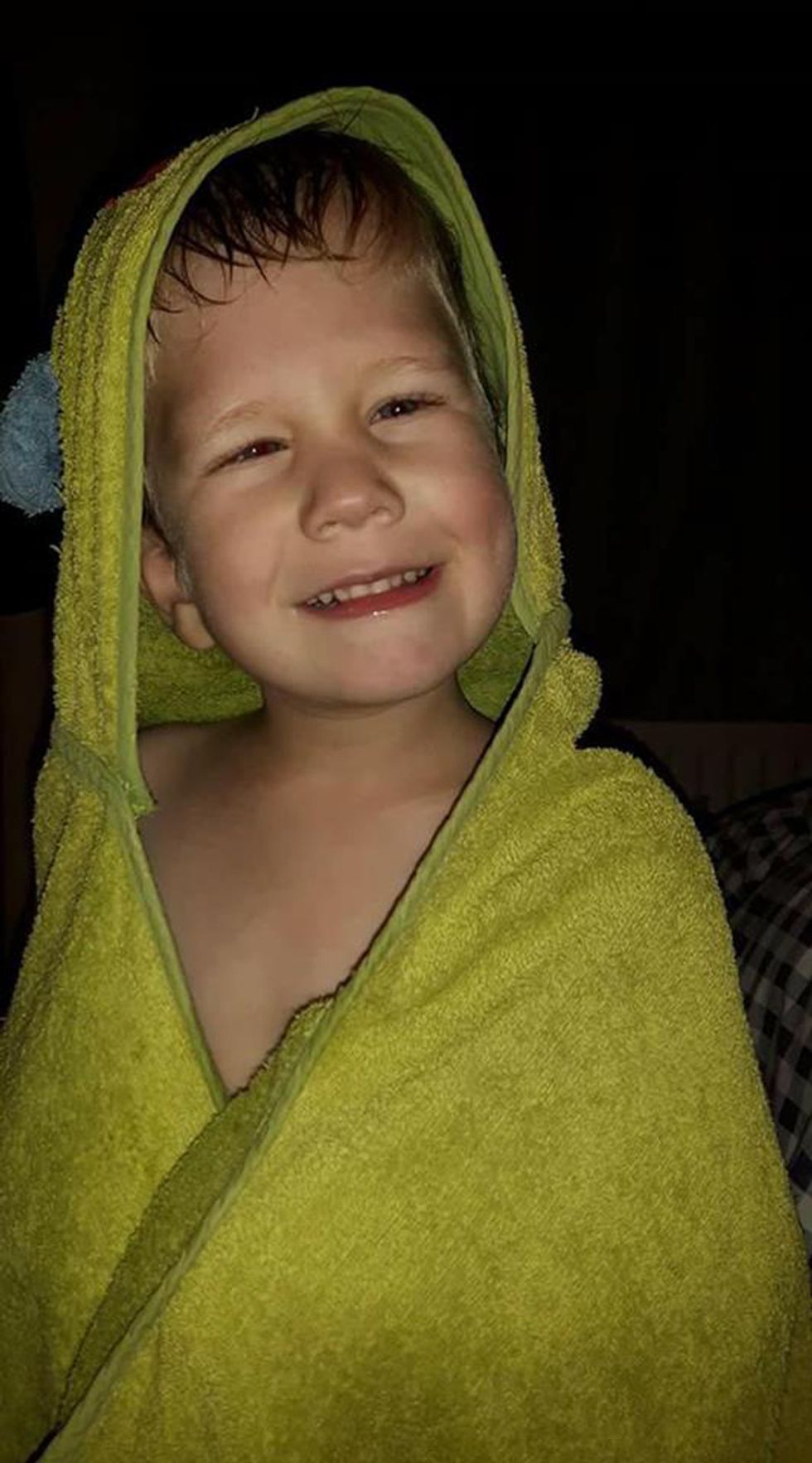 Gideon Lowe (Collect/PA Real Life)
"We have to make every single calorie count – it's very small portions," Rae said. "He doesn't get refined sugar, or refined carbohydrate.
"For breakfast, he has some Greek yoghurt with some blueberries; a snack at school – usually a small piece of fruit; salad with tuna at lunch; a few nuts for a mid-afternoon snack and dinner of something like salmon and broccoli, or omelette and salad. It's low carb, high amounts of good, healthy fat and normal amounts of protein. It's probably what we should all be eating more of."
Now Gideon has started at a special school and, while he has difficulty communicating, his parents have noticed him coming on leaps and bounds.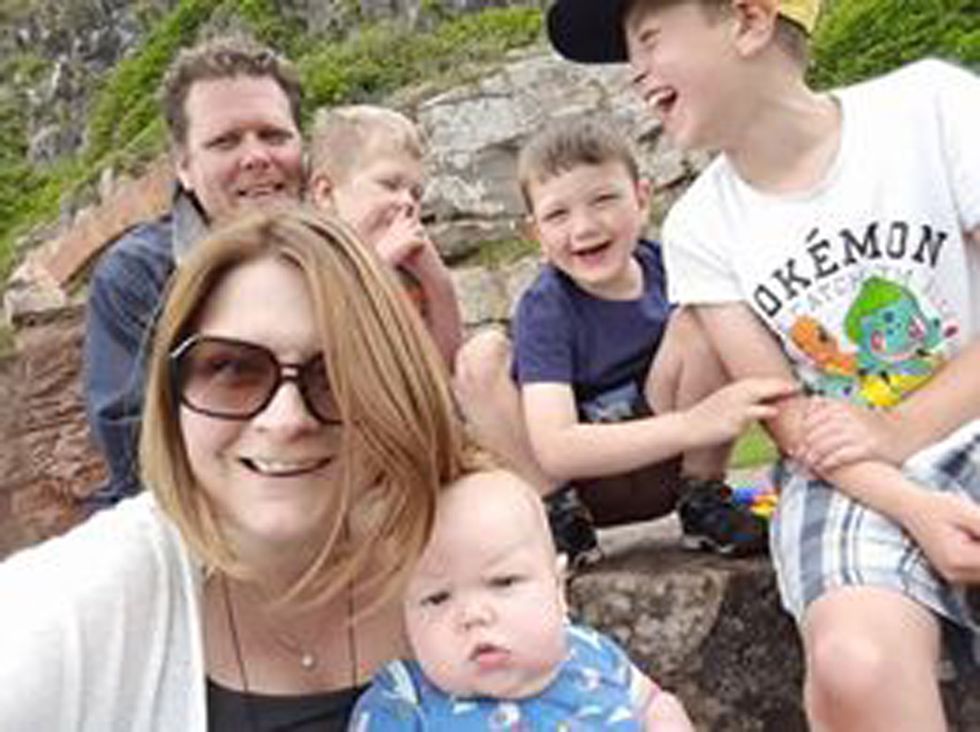 Rae, Peter, Gideon, Zachary, Henry and Rafferty (Collect/PA Real Life)
Rae added:
"He is thriving there and it's helping him to communicate so much more. When he started nursery, aged three, he was in nappies, but the staff helped toilet train him at aged five. They do phonics – a method of reading – with him, even though he is non-verbal. We're hopeful we'll be able to get him a communication tablet, which will help even more."
"Realistically, we don't think he will ever be able to live independently. He won't be able to manage money and look after himself, especially with food. We hope he will be able to live in a PW specific supported living home, when he reaches adulthood though, where he can have some independence, but they understand what they need to do around food."
But despite his difficulties, Rae doesn't want his condition to hold him back.
She continued:
"He is a delightful boy and everyone who meets him falls in love with him. He is very funny and kind and his brothers absolutely adore him. Just because he can't speak doesn't mean he can't communicate with us. Although he will always need support, I have no doubt that he will lead a very full life."
As part of Prader-Willi syndrome awareness month, Rae is dying her hair to raise money for the PWS Association.
She laughed:
"I'm a typical middle-aged mum, so red hair is a bit out there for me. I'm not exactly taken with it, but I'll keep it for the month – anything to raise awareness, as the Association have been incredibly helpful with Gideon."
To donate to Rae's page, visit https://uk.virginmoneygiving.com/fundraiser-display/showROFundraiserPage?userUrl=RaeLowe&pageUrl=1
For more information about PWSA, visit https://www.pwsa.co.uk/
A version of this article originally appeared on Press Association.