A recent winner of the Pennington County Fair photography contest is under fire after a photo of a burning Trump/Pence campaign sign netted her a blue ribbon.
The winner, who was 17 when she submitted the photo for the contest but has since turned 18, really ruffled some feathers among the local Republican party.
The Pennington County Republicans uploaded a photo of the teen's winning picture to their Facebook account with the caption:
"If this is as offensive to you as it is to us, perhaps a phone call to the affair board and/or the local 4H club is in order."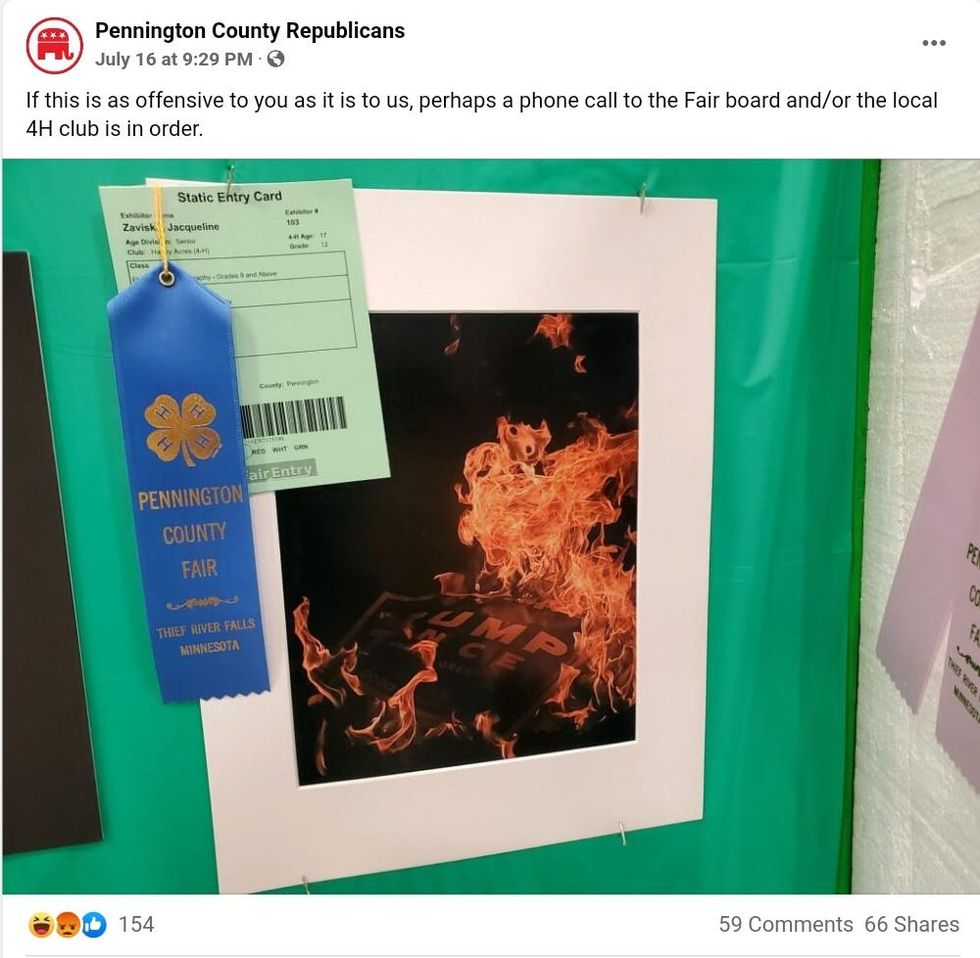 Pennington County Republicans/Facebook
They even went so far as to tag the winning teen and ask her if she had stolen the Trump/Pence sign in the photo.
"Jacqueline Zaviska did you aquire the sign legally or is it one of the dozens of signs stolen throughout the community this last fall?"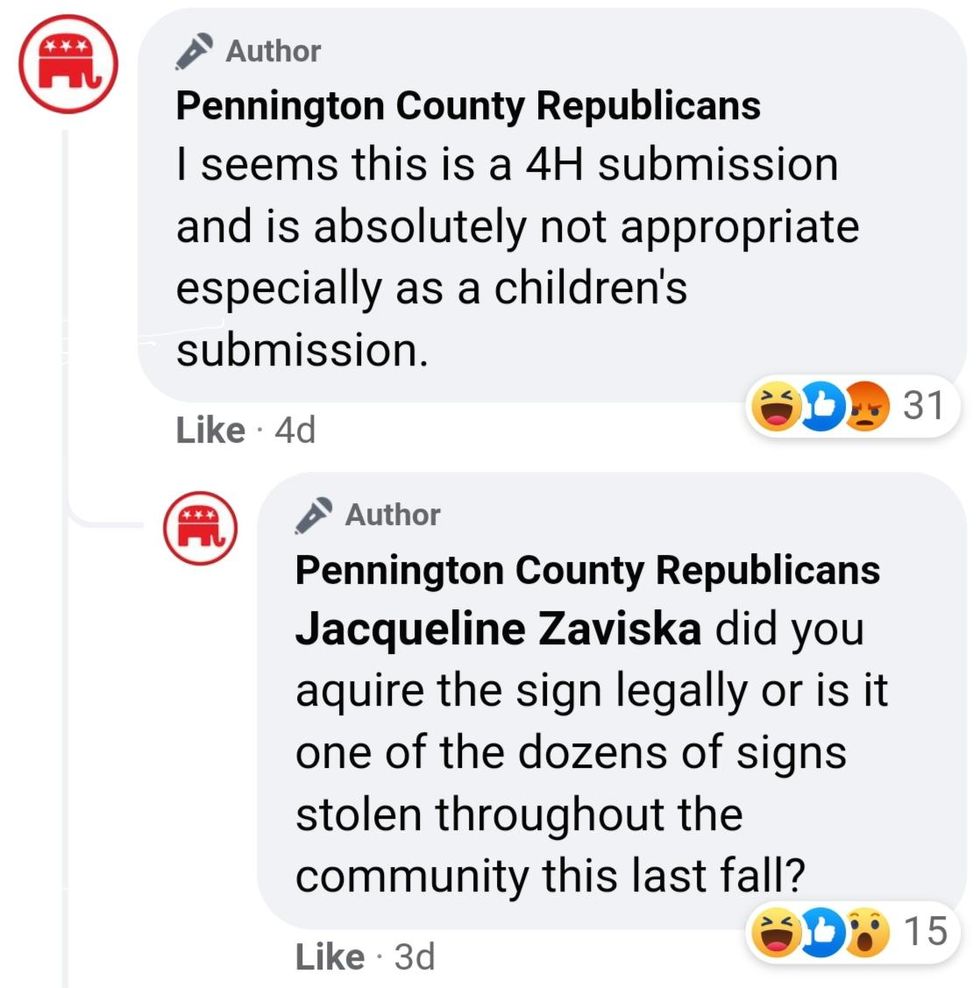 Pennington County Republicans/Facebook
Pennington County 4-H released a statement after the backlash from the local Republican Party.

"4-H has always been a place for young people to explore, learn and think for themselves."
They also noted that they encourage participants to express their opinions on many subjects, including poilitcs.
"4-H'ers may express their positions on a variety of topics, including social and political issues. We hope that all can agree that learning is at the core of 4-H. Beyond that, the matter is under consideration and it would not be in the best interests of 4-H to engage in a public discussion at this time."
The Pennington County Fair, on the other hand, released a completely noncommittal acknowledgement of the controversy.
"Due to the controversial content of a 4-H photography art exhibit at the 2021 Pennington County Fair, we understand that there has been controversy with the exhibit on social media. The Pennington County Fair Association does not support the exhibits content or appropriateness."
Comments on the various posts about the photo were a mix of condemning disapproval and resounding support for the photographer.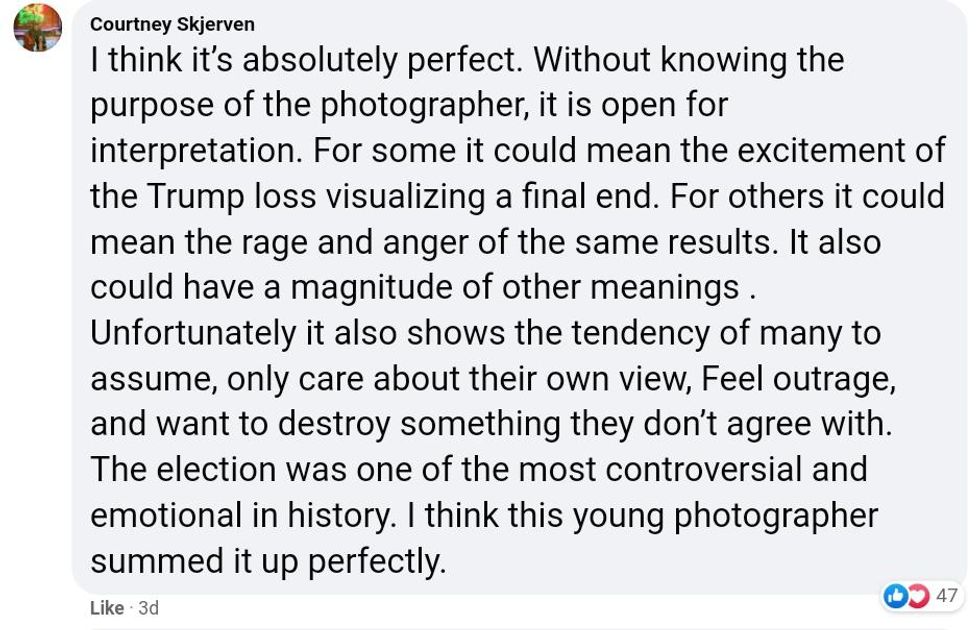 Courtney Skjerven/Facebook

Taylor Wiberg/Facebook

Greg Hallstrom/Facebook

Francesca Vargas/Facebook
Zaviska's photo has certainly stirred up a lot of big feelings, just as most art does.