There are certain things we all felt should have always been illegal, because they're so gross.
---
But people were allowed to be the little nasties they wanted to be.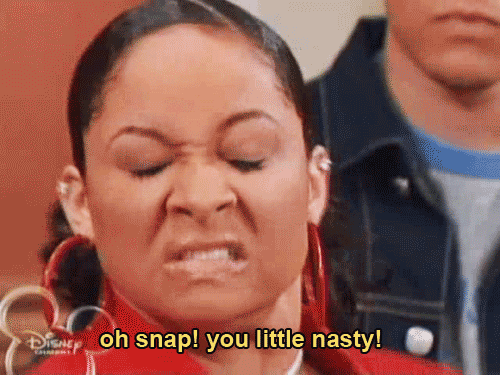 Giphy
But at last, we may see some justice in the world.
D'Adrien Anderson, a 24-year-old from outside of Houston, TX, will receive a 6-month and 30 day jail sentence. He will also be required to pay a $1,000 fine and $1,565 in restitution to Blue Bell Creameries.
In August, Anderson licked and put back a Blue Bell ice cream which caused the creamery to have to discard the entire freezer of ice cream.
Reportedly, this was part of a Twitter challenge called the "#icecreamchallenge."

People are so grossed out by this challenge that ice cream security has become a real thing.
Other people who have been caught executing the #icecreamchallenge have faced legal issues.
A woman from Lufkin, Texas was threatened with a 20-year jail sentence after being caught on camera and sharing her crime in a Walmart via Twitter.
Maybe these folks could try Tide pods instead.
At least they'd only be a danger to themselves.