A Las Vegas church was under fire for the way in which the congregation's pastor gushed over former Republican President Donald Trump while introducing him to the stage.
Jimmy Morales, the senior pastor at Fervent Cavalry, enthusiastically told congregants before inviting to the stage the twice-impeached President who is under numerous federal investigations:

"I am so excited about what's going on here today."
"This is the most amazing thing that's ever happened at this church—other than you giving your life to the Lord."
You can watch a video clip of the over-the-top introduction here.
Morales continued to say how "blessed" he was to have Trump at the church and he praised Trump's efforts in helping to overturn Roe v. Wade.
He also encouraged Christians to "fight to take this country back," adding:

"If we can take Nevada back, we can take the country back."
He then offered a prayer thanking God "for bringing our president to this place."
Social media users raised hell over the video in which the pastor mixed worship with a political endorsement.
Many called out Fervent Calvary Chapel for a tax-exempt status violation.
Twitter user ScathedLimitExceeded tweeted:
"That's Jimmy Morales, Senior Pastor at Fervent Calvary Chapel at 4295 North Rancho Dr., Las Vegas NV."
"They are a registered 501(c)(3) & this event is proof of a direct violation of tax exempt status."
"It would be a real shame if everyone completed this and sent it to the IRS. "
A screenshot was provided for anyone interested in filling out the form.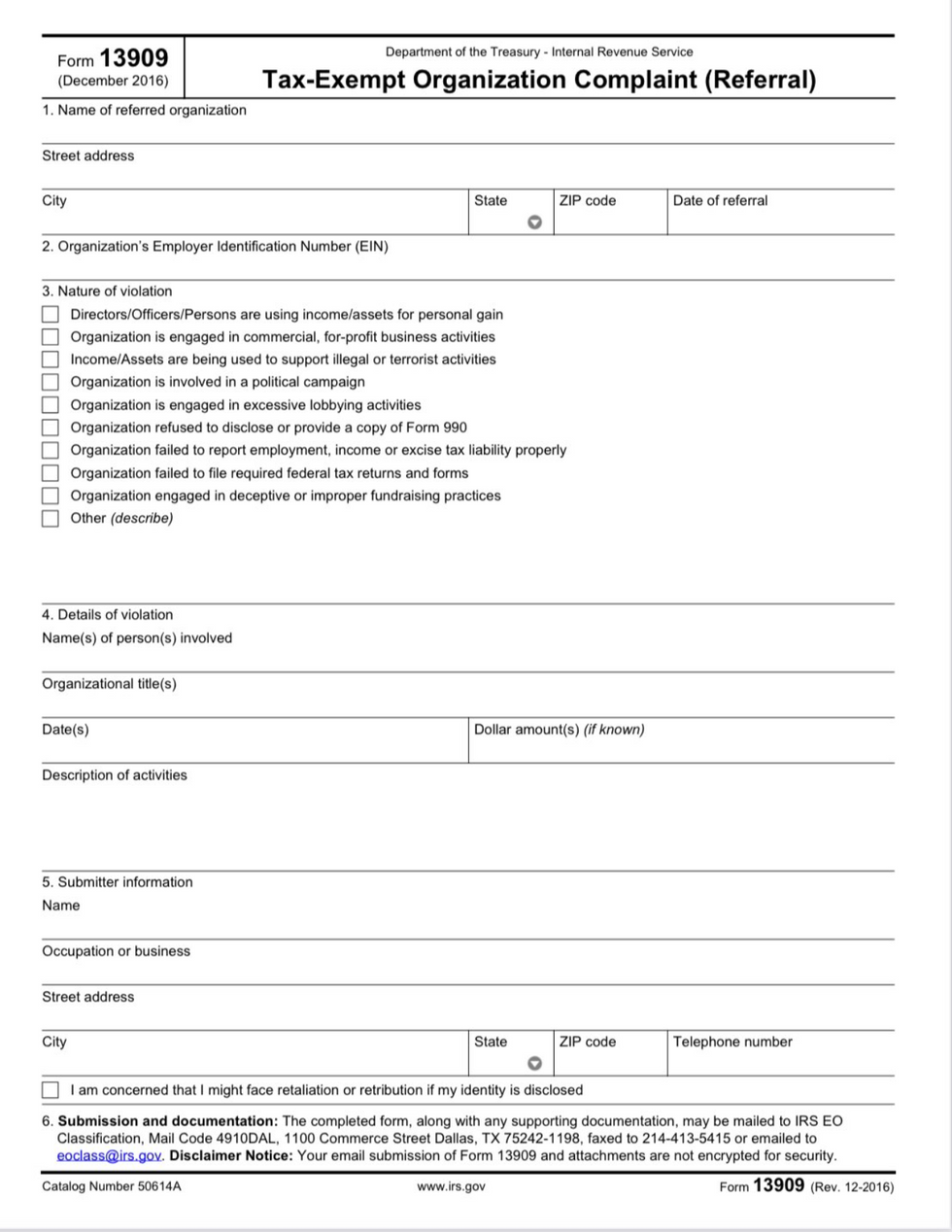 @ScathedLimitExceeded/Twitter
More scrutiny followed.
Praise be.

Trump was in Sin City as part of his 2024 presidential campaign tour and was spotted mingling with celebrities at UFC 290.
He also spoke at a rally held at the Clark County volunteer recruitment drive where he bizarrely told attendees that the state of Nevada could "someday have an ocean."