Lara Trump—wife of former President Donald Trump's second son, Eric—appeared on Sean Hannity's show on Fox News and credited her father-in-law for single-handedly ending the pandemic.
News flash: The pandemic is not completely over.
During the program, she grumbled:
"You won't hear him get any credit."
"You won't hear him get credit that life is finally going back to normal."
But what had people's eyes rolling was what she said next.
Borrowing the 'many people' tactic from her father-in-law, Lara Trump claimed:
"You go in places like Target."
"I went to Target earlier today."
"A lot of people without masks in Target because people are getting vaccinated."
"We are coming out of this thanks to President Donald Trump!"
You can see Trump's comments here:
Her statement implying Trump ended the pandemic instead of the scientists and doctors who worked tirelessly on the frontlines was unbelievable and unfounded.

But her claim she was a Target shopper was a step too far.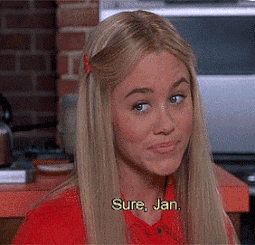 Giphy
Many believed the producer and host of Trump Productions' Real News Update wouldn't be caught dead inside a discount retailer.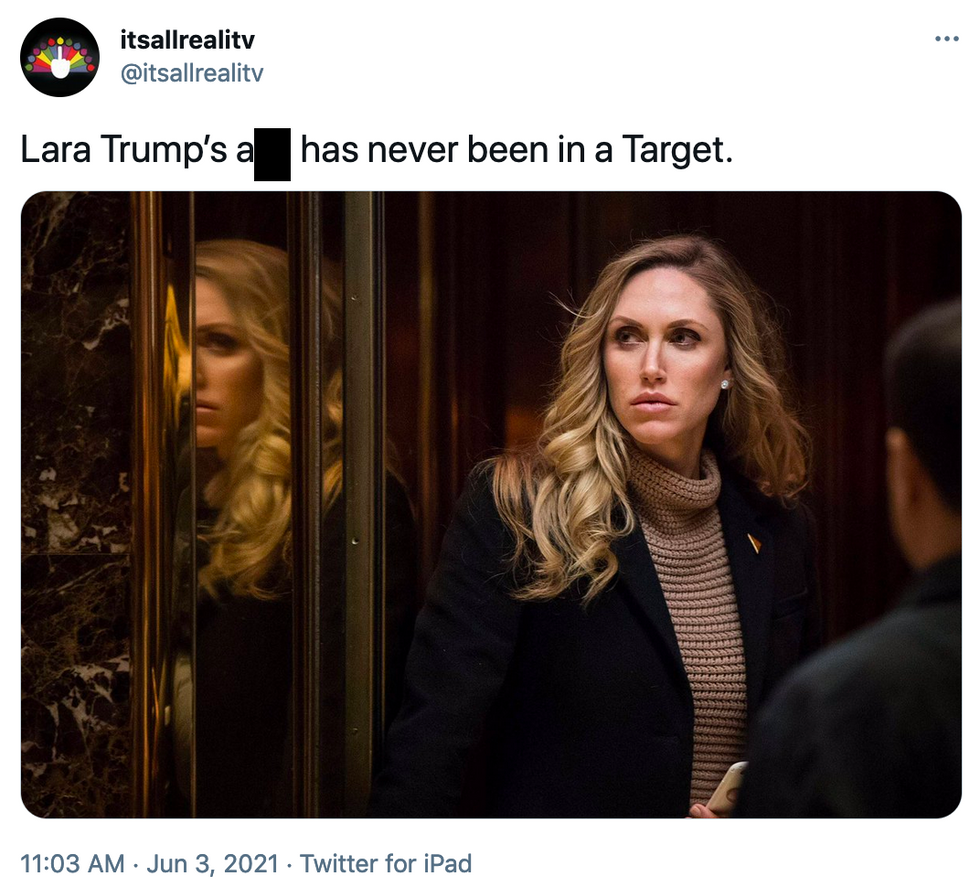 @itsallrealitv/Twitter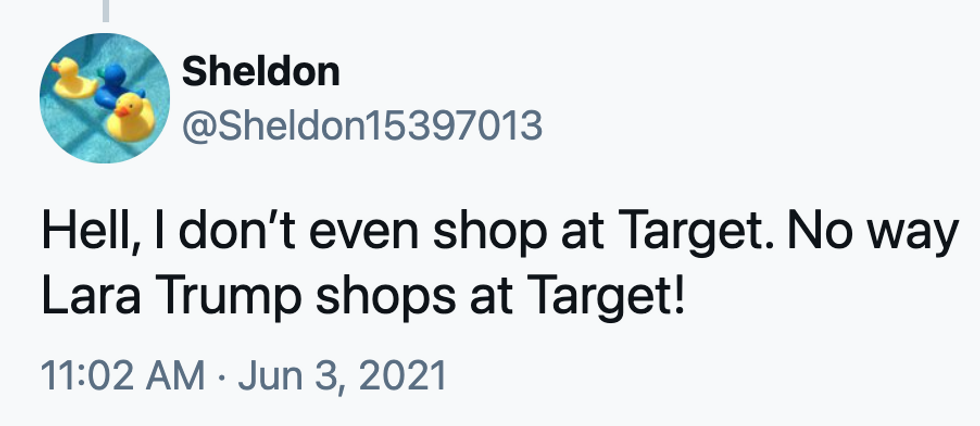 @Sheldon15397013/Twitter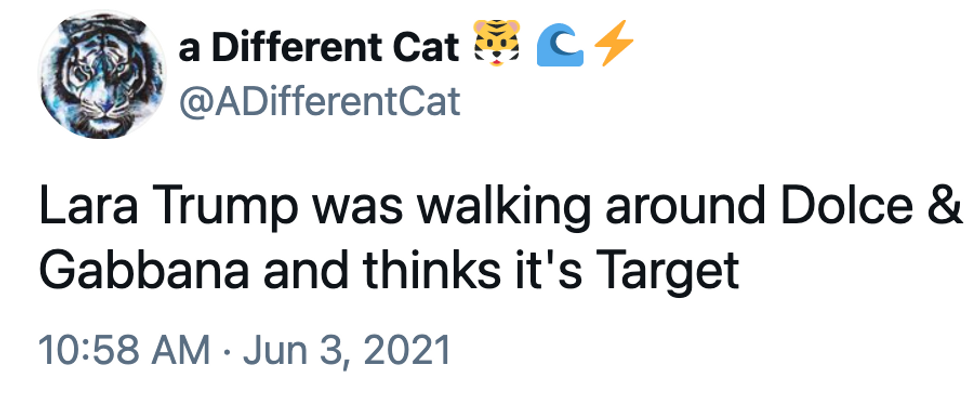 @ADifferentCat/Twitter
A couple of users gave her the benefit of the doubt.

Although many states have begun lifting pandemic-related mandates since the Centers for Disease Control and Prevention (CDC) eased health restrictions for vaccinated people, some shoppers shared different experiences at their local Target stores in contrast to the one Lara Trump described.

At the end of her segment, Trump referred to the White House's latest vaccine incentive partnership. Brewery Anheuser-Busch is offering free beer as an incentive if 70% of adults get their first vaccination shot by July 4.

After complaining how her father-in-law will not be credited with making vaccinations widely available, she quipped:

"But don't worry because if you don't want to get vaccinated, Joe Biden is gonna offer you a beer, America."
"So that should be your incentive to get it."