Kendall Bradley was a gym teacher and football coach at Atlantic High School in Port Orange, Florida until November 2017.
That's when he was fired for both sexting students and making racist remarks to his winless football team.
---
Bradley was accused in 2017 of sexting two 15-year-old girls, which led to his teaching license being revoked according to the Daytona Beach News-Journal.
Hey, @SharksAHS & @Atlantic_ALAG, what does "acting Black" mean? Why did you allow a ped0 Kendall Bradley to keep h… https://t.co/CdD5XBRIM6

— Masters of Confusion (@Masters of Confusion) 1580767900.0
The paper discovered an investigation into Bradley performed by Volusia County Schools.
It included numerous complaints from students and their relatives.

@nypost Good. Bigots should not be around children.

— Muad'Dib (@Muad'Dib) 1580752237.0
Several football players reported that Bradley also told them to "stop acting Black." He showed their grades to the rest of the team too, in an attempt to humiliate them.

His team did not win any games in 2017. Bradley was cited for unprofessional conduct while coaching, including profanity.
Look how many chances they gave him-- (the father told district officials that the then-31-year-old man was solicit… https://t.co/uZn4Uk935O

— 💪🏾Kelly#ADOS/ST.PETE FL👊🏾 (@💪🏾Kelly#ADOS/ST.PETE FL👊🏾) 1580788808.0
Bradley was removed from his job in November 2017 but was recorded as "eligible to interview for open positions." By February 2018, however, he was completely barred from access to students after investigations discovered the then-31-year-old was allegedly sexting multiple underage girls.

According to police reports and witness allegations, Bradley sent several texts and snapchats following his November firing which were attempting to solicit nude photos and sex from minors. A victim's father claimed he also sent a nude photo of himself via Snapchat.
When the father stopped cooperating with investigators, however, they weren't able to gather enough evidence evidence for an indictment before the matter was dropped. Bradley told the school district he no longer wished to work for them and the case was closed.
Though Bradley did not contest the removal of his teaching certificate in 2019, Bradley issued a statement claiming he was unaware of many of the charges brought against him.
"As I have just been informed, information that I had no knowledge of, and is not correct, was filed and made public."
"I have never been approached with, or asked about these situations personally, nor was I made aware that they had been used when they were."
Bradley insists he was a positive role model at Atlantic High School.
"At no point did I communicate or interact inappropriately with any student. Nor was I discriminatory or out of line in my communication with student athletes."
Role model‽‽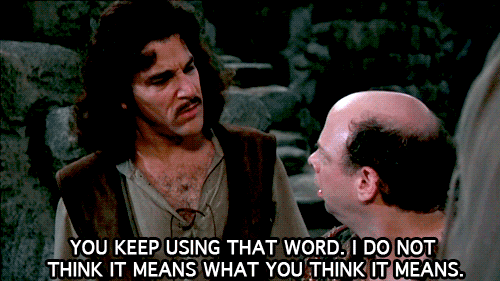 Giphy