Getting into the Christmas spirit was a little bit easier this year, thanks to University of Alabama student Kelsey Hall.
---
In a tweet on December 2, the chemistry major made a promise to wear a Christmas tree costume for the rest of the semester if she got 1,000 retweets.
Well, she got a lot more than 1,000 retweets. And what started as a joke suddenly became an uncomfortable reality for Hall:
Her friends and admirers were very excited about the prospect:
Hall was less than enthusiastic, however:
But, a woman of her word, Hall wasn't about to back down from the embarrassing challenge:
She spent the next week wearing that Christmas tree costume to all of her classes, and was filmed and photographed every step of the way:
As word spread across the Alabama campus, Hall became a bit of a celebrity:
But she was a good sport about it. When asked, she said she was trying to help relieve some students of their finals stress:
And that was just on day one:
Day two had its own challenges, including rain:
But it wasn't all bad. Hall got her picture taken with Big Al!
By day three, Hall was an old pro. And her sense of humor was getting sharper with each passing minute:
On day four, Hall was all smiles as she posed for a few pictures:
It seems like Hall wanted some festive company by day five, and Jasper the dog was the perfect companion:
But Hall was definitely ready for her semester to come to a close:
Alas, all good things must come to end. And on December 8, Hall donned the infamous costume one last time:
It was clearly a thrilling moment:
Twitter thanked Hall for the joy she brought to people all across the world:
And with that, her service to the country was complete. Well done, Kelsey Hall: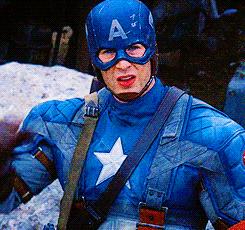 Please SHARE this with your friends and family.
H/T: Twitter, Cosmopolitan