Recently, a couple had a great surprise during their wedding reception as actor Keanu Reeves joined them and their wedding guests for a drink and some photos.
The couple had spotted Reeves—who was staying at the hotel while on break from filming a docuseries about Formula 1 racing for Disney+—at the bar in the hotel their wedding was in. They invited Reeves to join them never thinking he actually would.
But, being Reeves and an all-around good guy, he did so.
The bride posted one of the many pictures to her Facebook.
She then shared more photos of the actor—and her wedding day in general—over on her Twitter.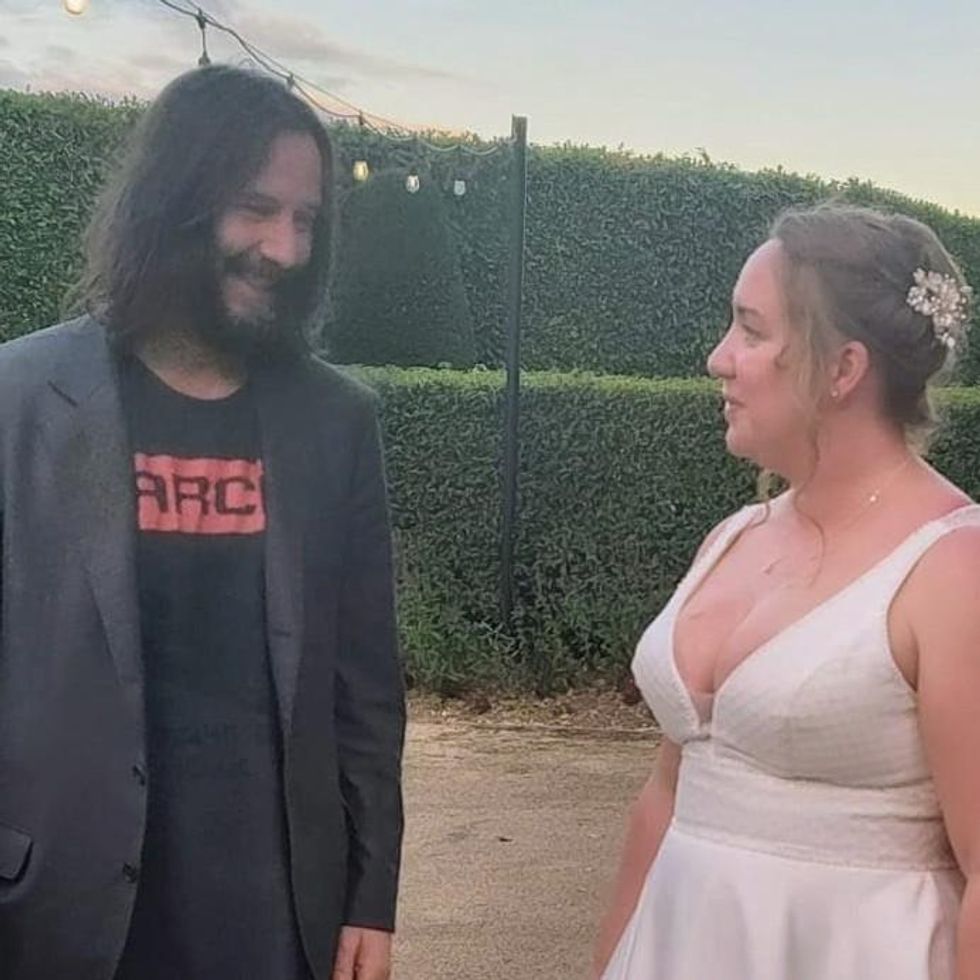 @MrsNRoadnight/Twitter
Reactions to the couple's good fortune were uniformly positive, with different takes.
There were those who said Reeves appearing at the wedding was further proof he's a good guy.
Apparently this is not the first wedding he has attended after a random invitation.
Think about it.
If you were invited to a wedding just for fun, would you turn it down?
Many people speculated what they would do, were Reeves around to attend their own wedding.
One person thought it wasn't realistic the bride still married her groom if Reeves was right there.
This sentiment was echoed by others apparently ready to ditch their grooms for Reeves.
One wasn't interested in Reeves as a groom, but would like him as an officiant.
Keeping it together in Reeves' presence must have been a challenge, one person pointed out.
If Keanu Reeves shows up at your wedding, be prepared to be delighted.
And to be a viral sensation.