One of last week's most viral moments—aside from Donald Trump's FBI raid, of course—was a hilariously awkward video in which Today co-host Justin Sylvester seemed to have had just about enough of Jenna Bush Hager.
While the two were taking part in a cooking segment with chef Andy Baraghani, Sylvester appeared to push Bush Hager away from him, leading people to assume there must be bad blood between them.
But in a video on Instagram, Sylvester revealed there was a perfectly reasonable explanation.Turns out, he was trying to come onto the hunky chef and Bush Hager was cramping his style.
We've all been there.
See Sylvester's explanation below.
Sylvester explained:
"A lot of people thought she was invading my space. That's actually not the truth. We were both flirting — well, I was flirting — with the chef because he was cute."
"I was pushing her out of the way so I could have a 1-on-1 moment with the chef. People took it the wrong way."
They definitely did. The awkard moment went viral practically the moment it aired as Sylvester seemed to really not want Bush Hager anywhere near him and people shared and reshared the clip with hilarious comments.
Making the moment even more cringe was Bush Hager's reaction, in which she seemed momentarily thrown off and unsure what to do next. But Sylvester insists there's nothing but love between him and his co-host. He went on to say of her:
"When I tell you, [Jenna] is one of the nicest, most welcoming people that I've ever met. Whenever I'm on the show, it's because she and Hoda request me."
"They're so good to me. She is awesome. She's a big champion of mine. I hate that people are taking it out of context."
On Instagram, Sylvester's fans loved his response--and many said they'd have done the same thing to get to Baraghani.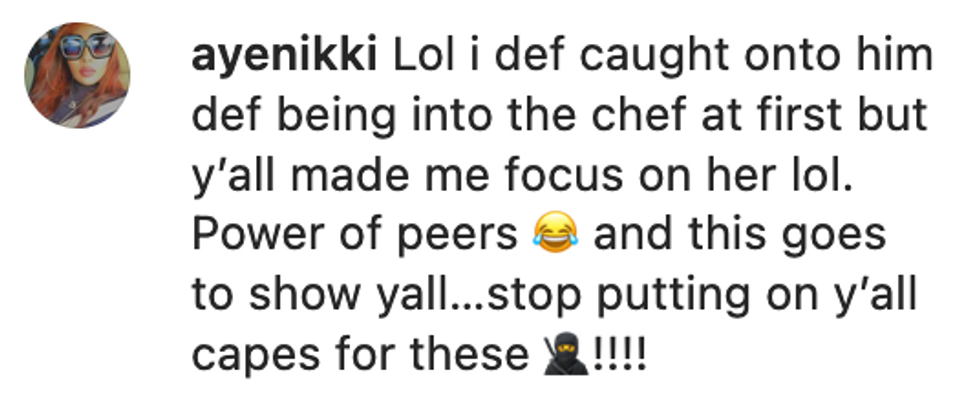 Sylvester did not reveal, however, whether he got Baraghani's digits.