"Charity" is defined by Merriam-Webster as
"benevolent goodwill toward or love of humanity"
and one such charity shop has truly embodied that definition.
---
A charity shop has filled all of their photo frames with pictures of Jeff Goldblum.
If that isn't "benevolent goodwill toward humanity" I don't know what is.
The Goldblum loving shop was discovered by Twitter user Simon Reah of Pontcanna, Cardiff.
He posted photos from the shop on the first of the month. What a way to ring in September!
His original Tweet has been retweeted over 35,000 times with over 135,000 likes. Check it out.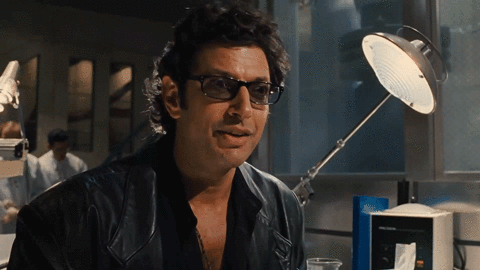 The world clearly loves Jeff Goldblum, what with a 25-foot, half-naked statue of the Jurassic Park snack being erected earlier this summer in London.
Love for Jeff has spread from statues to photo frames as well as from London to other parts the globe.
According to Reddit user HansGruberFalling, the shop in question is located in Croydon, Australia. But the location of the shop itself is slightly unclear. It has been described as the "Croydon Salvation Army op shop" which is located in Croydon, New South Wales, close to Sydney. It has also been dubbed the Croydon "Salvos", which could be in Victoria, close to Melbourne. (The shop allegedly previously held pictures of Leonardo DiCaprio. Someone obviously has impeccable taste.)
But no matter the actual location, Aussies apparently also love Goldblum. Heck, who doesn't?
Based on Twitter, it looks like no one is immune to Jeff's magnetism.





I estimate that they will sell out of picture frames in the amount of time that it takes him to finish giggle growling.