An Indiana cop accused his local McDonald's of taking a bite into his chicken sandwich.
Now, instead of chicken, he's eating crow.
---
The officer, who identified himself as DJ, noticed a bite taken out of the sandwich after he'd collected the order from McDonald's. He suspected a particular worker targeted him because of his position as a law enforcement officer.
Watch a report on the incident below:

Officer says bite taken from sandwich www.youtube.com
On what must have been a slow news day, DJ told WTHR 13:

"I noticed several small bites. I know I didn't eat it. No other people around. So I was like ... I'm going to report this to McDonald's, see if they can get that taken care of."
McDonald's vowed to get to the bottom of it and the Marion County Sheriff's Office soon launched an investigation, which eventually came to an awkward conclusion:
The officer forgot he'd actually taken a bite of the sandwich before putting it in the fridge to save it for later.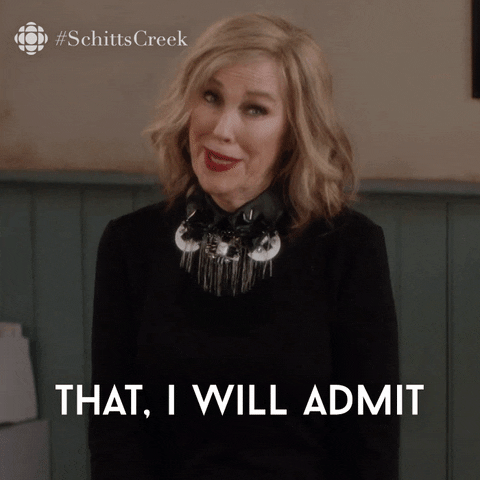 Giphy
People were flummoxed.
@HuffPost Gotta wonder at the mentality of anyone who accuses a fast food worker of biting a product they're selling. Really?

— Brent Dicks (@Brent Dicks)1564418767.0
@NYDailyNews Who saves McDonald's for later????

— jean tessier (@jean tessier)1564456470.0
@HuffPost so he's allowed to carry a gun?

— Roman (@Roman)1564419116.0
At first, people literally couldn't believe it.
@HuffPost I thought this was an Onion article..... but here we are. 😂😂

— Deja Jolie (@Deja Jolie)1564422352.0
@HuffPost I thought I was on the Onion feed there.

— lastbesthomes (@lastbesthomes)1564420142.0
@HuffPost Ever glance a headline and then do a quick double take, just to make sure it's a @TheOnion article...and then it's not?🤦‍♂️

— not digital (@not digital)1564421183.0
Others tried to cut DJ some slack.
@HuffPost Sometimes people who are busy make mistakes. I cross the US~Canadian border all the time, as my daughter… https://t.co/78JADHRCN0

— Carol Diane Peterson (@Carol Diane Peterson)1564445185.0
@HuffPost We all have busy lives, we all forget

— Sandra Were (@Sandra Were)1564436969.0
DJ has since apologized and the Marion County Sheriff's Office released a statement:
"We recognize that McDonald's is a valued civic partner, and any insinuation in private or in the media to the contrary is unfounded."
Something, however, tells us DJ may be going to Wendy's now instead.