Nostalgia is a funny thing.
Often people yearn for a yesteryear that never truly existed. Such was the case recently for former Major League Baseball player Aubrey Huff.
---
Huff took to Twitter to decry the recent addition of political statements in sports.
Watch his plea for an end to this supposed new trend here.
But Sherrilyn Ifill—President, Director and Counsel for the NAACP Legal Defense and Educational Fund (LDF)—remembered the past a little differently than Huff.
In a series of tweets, NAACP LDF's Ifill asked Huff to clarify what timeframe he waxed nostalgic about.
Ifill asked:
"Which days were these? When Muhammad Ali was stripped of his boxing license for refusing to go to Vietnam? When Jackie Robinson & Larry Doby broke the color line? When Hank Aaron endured death threats b/c he beat Babe Ruth's homerun record?"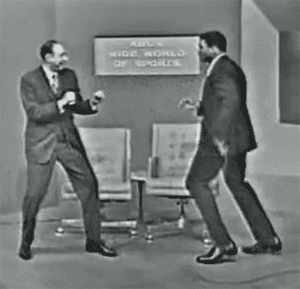 Muhammed Ali spars with Howard Cosell.GIPHY
She continued:

"... Or when 1970 U.S. Open winner Arthur Ashe was barred by the apartheid govt from entering South Africa for the SA National Championship? When Lee Elder had to rent two houses to up his chances of surviving death threats to play in the Augusta Golf Championship in 1975?"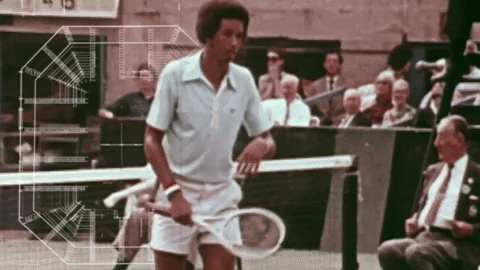 Arthur AsheGIPHY
And Ifill still had more examples of the "good old days" to ask Huff about.

"Maybe when Jesse Owens, the most decorated American athlete of the 1936 Olympics who faced down Nazis to win at track & field, was not allowed to go visit FDR with the white Olympic athletes when they returned home?"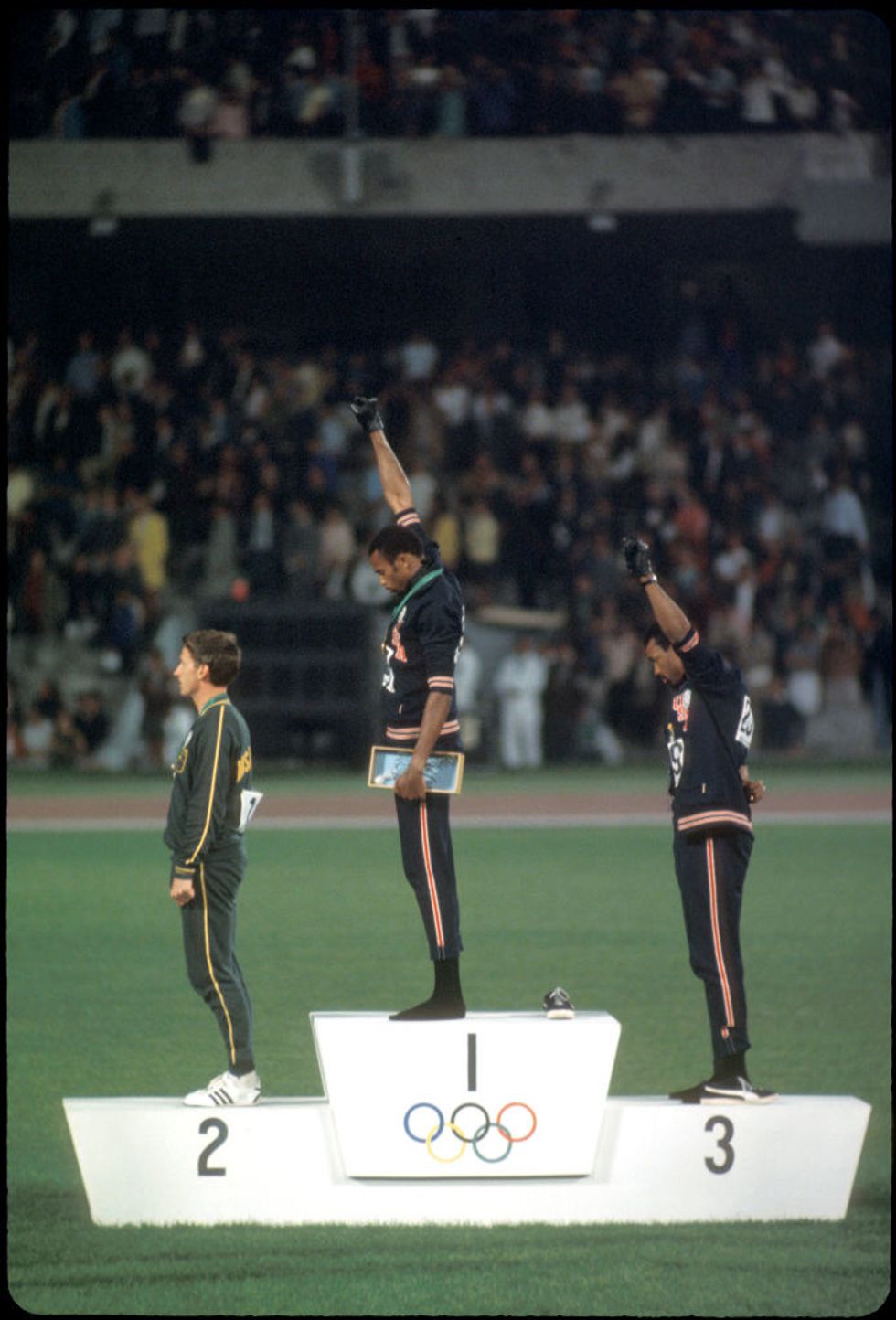 Tommy Smith & John Carlos protest racial injustice during the playing of the national anthem at the 1968 Olympics in Mexico City, Mexico.Rich Clarkson/Getty Images
Ifill stated her point by adding:
"It was all so simple then. You could enjoy sports without thinking about the indignities endured by the men & women who dared to defy the ignorance, racism & meannness [of] so-called 'fans.' They speak out now and they spoke then. You just weren't listening."
However she felt one more needed to be added, since the athlete—Heavyweight champion Jack Johnson—actually inspired a change in federal laws.
"One more. Yes the good old days of 1912 when one man - the heavyweight champ Jack Johnson - could help inspire passage of a federal law simply because he openly consorted with white women. He was prosecuted the year the Mann Act passed for taking his white [girlfriend] across state lines."
Ifill concluded by stating it was not difficult to think of examples from back in the day where sports and politics and social issues were intertwined.
"What's crazy is that these examples were the ones I could think of off the top of my head [within] minutes of reading his tweet. It represents a fraction of the story."
Many others also easily remembered examples for Aubrey Huff to ponder.
And the examples transcended race.
It is important to recognize that one definition of privilege is:

when you decide something is not a problem for anyone just because it is not a problem for you personally.
One person commenting directly on Huff's post chalked his comments up to his privilege.
Huff responded to that tweet.
Whether or not Aubrey Huff heard Sherrilyn Ifill and everyone else who corrected his faulty memory is unclear.
Hypocrisy in Huff's posts however was evident to many.
Huff complained previously because he thought an athlete's political opinions were being silenced.
And for anyone who was willing to listen to the message of why athletes kneel, it is appreciated.