Emmy winning actress Holland Taylor had the funniest reply to Gillian Anderson's tweet about Sarah Paulson.

As reported by Pink News, a fan of actresses Anderson and Paulson posted a picture of two women embracing with the caption:
"gillian anderson and sarah paulson I believe I need to see it"

The picture actually showed author Glennon Doyle and her wife, soccer player Abby Wambach.
Another Twitter user used photoshop to replace Doyle and Wambach's faces with Anderson and Paulson's.
Doyle took notice and tagged Anderson and Paulson.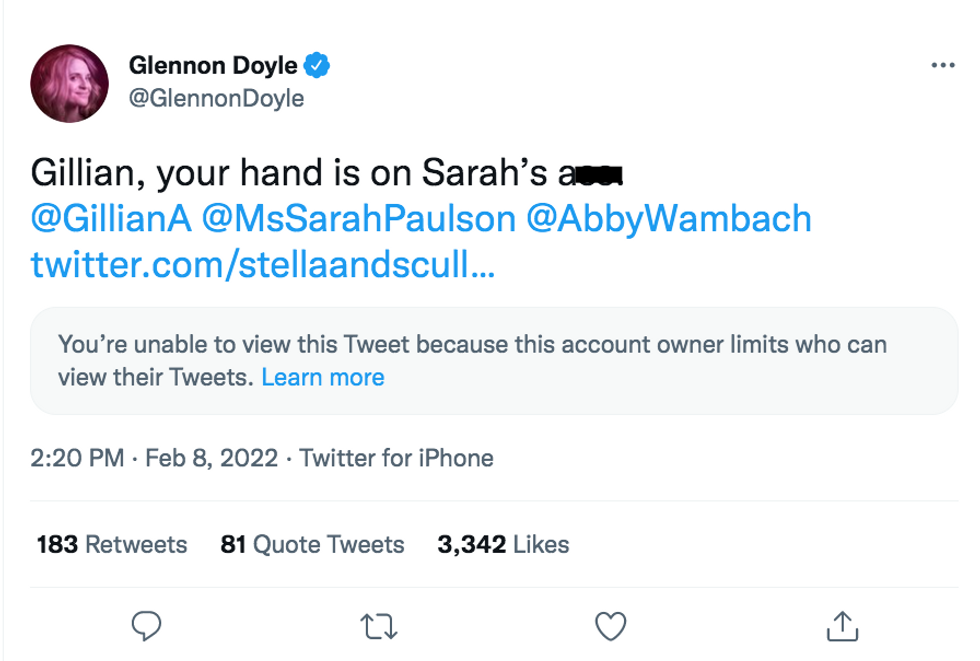 @GlennonDoyle/Twitter
The Sex Education andThe X-Files actress responded: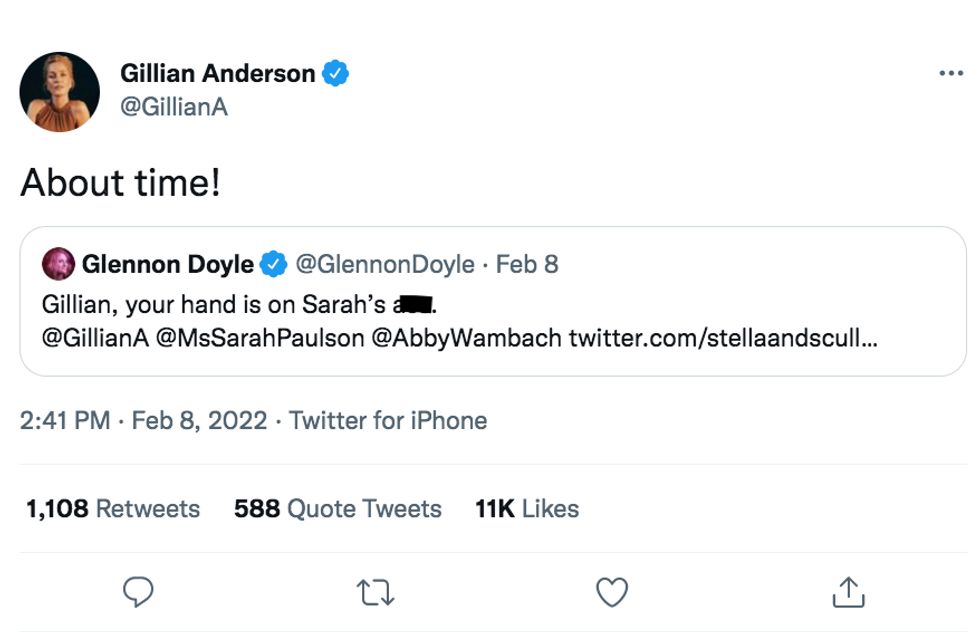 @GillianA/Twitter
Then Holland caught wind of Anderson's delight at the prospect of touching Paulson's derriere.

Holland and Paulson have been in a relationship since 2015.

Users loved Holland's playful reaction.
The whole conversation actually started because Paulson is set to play Doyle in an upcoming television show, according to Today.
The show will be based on Doyle's 2020 memoir Untamed.
People started to share their dream casting for Wambach, and one user called out Anderson for the job.
And Anderson seems all for it.

Wambach also shared a clip of an interview between herself, Doyle, and Paulson on Doyle's podcast, We Can Do Hard Things.

Wambach is just as curious as the rest of us as to who will be cast as her.
We can't wait to see.