A man put a Snapchat filter on the cult classic film "Hocus Focus," and the results are both awesome and unsettling.
---
If you didn't think the fun Halloween film could be any better, you haven't seen it with a Snapchat filter yet. Rich Coop did just this when he was bored one day, bringing back some early 1990s nostalgia while at it. Choosing one of his favorite films, he ran a number of the most memorable scenes through a filter and the resulting compilation of buck-teeth and high-pitch chipmunk voices is hilarious.
He posted the video on Facebook, and the view count is at 11 million and soaring. In just a week the video has nearly a quarter million shares and over 50 thousand comments.
https://www.facebook.com/Richcoop1/videos/10212775887727390/
The 1993 film began as bedtime story for writer producer David Kirschner's children, which he later wrote as a story and submitted to "Muppet Magazine."
Bette Midler's Winnifred never looked more frightful.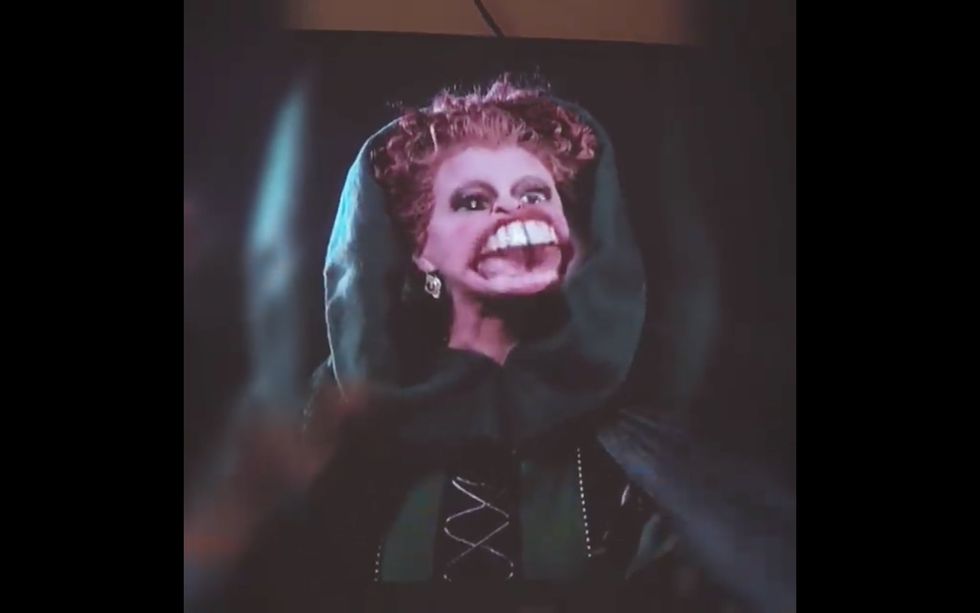 And Doug Jones' Billy Butcherson looks wonderfully ridiculous as he savagely curses out Winnifred after all these years. The actor is the man behind many of your favorite Hollywood creatures, including Abe Sapien in "Hellboy," el Fauno and the Pale Man in "Pan's Labyrinth," and the alien Saru on "Star Trek: Discovery."
Jones also wrote the rest of his own monologue, delivered after running around through the entire film with his mouth sewn shut. And those were real moths that flew out of the actor's mouth. They used a dental dam to keep him from swallowing them between takes.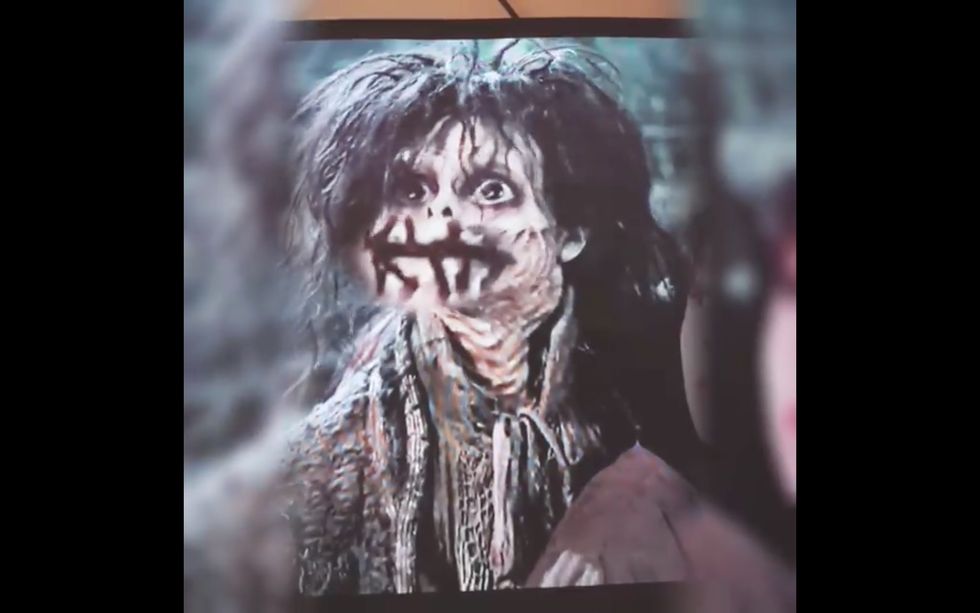 When Winnifred takes the stage to sing "I Put A Spell On You," she says, "Hello, Salem! My name's Winifred. What's yours?" It's an easter egg reference to a line spoken by the character Mama Rose in Gypsy, a role Midler played in a TV version of the musical.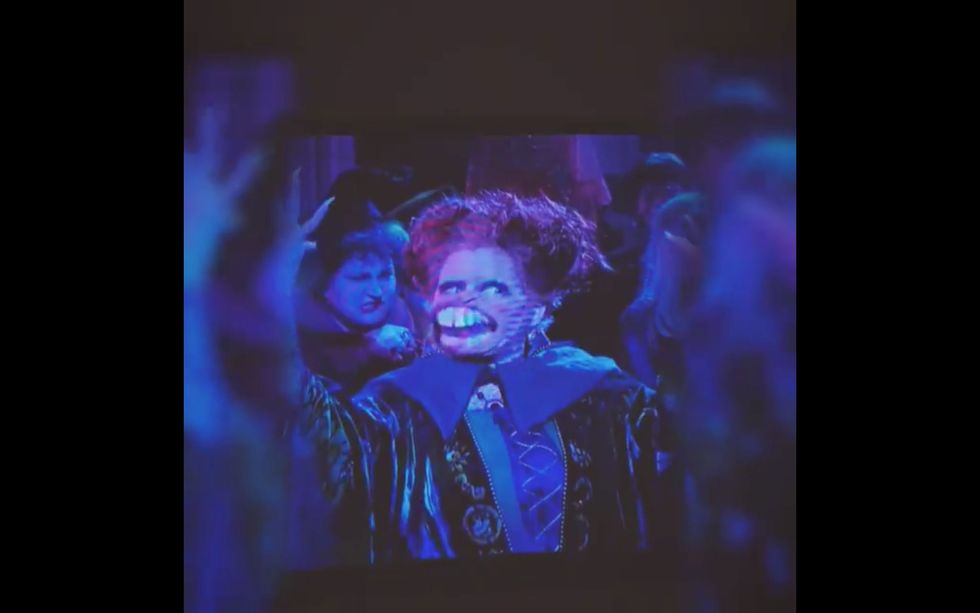 Twitter of course has been eating up this Halloween treat.
Omg funny. https://t.co/APpa8e0boW

— Kristina Moyer (@Kristina Moyer) 1509242686.0
My favorite movie + @Snapchat = the best thing ever! #hilarious #HocusPocus #Halloween #lol #deadmanstoes #disney… https://t.co/rpDlAh1XHU

— Branden (@Branden) 1508977716.0
Reinvigorating a call for Snapchat to make a Hocus Pocus themed filter.
My biggest question right now is why isn't there a Hocus Pocus themed snapchat filter? I'm tryna send snaps with the Sanderson sisters 😒🔮

— Samantha Wills (@Samantha Wills) 1508705920.0
Dear @Snapchat, please make Hocus Pocus... or Tim Burton inspired filters for #Halloween! Thanks! https://t.co/Ba4JBIBFpQ

— Flowerdew (@Flowerdew) 1507805959.0
Here's hoping that Disney is open to making a "Hocus Pocus" sequel because Bette Midler has expressed interest in reprising her role from the film. "You have to go to send in your cards to the Walt Disney company," she said. "The ball's in their court." She also said that "Hocus Pocus" is her favorite film out of all of the films she's ever done.
Please SHARE this with your friends and family.