A video showing a 27-year-old man jumping off the side of a cruise ship has gone viral, but not without some serious consequences.
---
Nick Naydev of Vancouver, Washington is the man seen in at now viral video.
The footage was capture in the Bahamas while Nick and his friends were sailing on a Royal Caribbean ship.
Nick can be seen jumping over the side of the ship from the 11th deck.
In an interview with KGW news, Naydev states that the jump was
"a little over 100 feet. One hundred and ten feet, around there."

Luckily, Nick wasn't seriously injured, but in Instagram comments he said,
"My feet were actually fine. It was my neck and tailbone that hurt."
He went on to say,
"I was still drunk from the previous night. When I woke up, I just decided to jump. When I sobered up my back started hurting pretty bad. Could barely walk for 3 days and could barely sleep from the pain."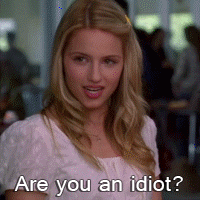 media3.giphy.com
Naydev also said he had "never felt more alive" and that he doesn't regret it.

Naydev and his friends were kicked off of the ship and banned for life.
Royal Caribbean has since stated,

"This was stupid and reckless behavior, and he and his companions have been banned from ever sailing with us again. We are exploring legal action."
People agree that his actions were idiotic.
There are typically more than 12 deaths associated with passengers jumping or falling of cruise ships each year.