On the third Thursday in November, just a week before many families gather around a large spread of food and give thanks for the things in their lives, others find themselves struggling with the idea of finally kicking their smoking habit. As the leading cause of preventable death and disease in the United States, cigarette smoking and the process of quitting is a rampant issue that is given a full day's worth of attention during the Great American Smokeout.
---
On Nov. 16, 2017, the United States will once again recognize the American Cancer Society's Great American Smokeout with a nationwide intervention. Hoping to bring awareness to the dangers of smoking and help the one in five adults that still smoke quit, the American Cancer Society stemmed from a 1970 event hosted in Randolph, MA. On that day, Arthur P. Mullaney suggested that rather than purchase cigarettes, people donate the money they would have spent on a pack to a scholarship fund.
The event evolved from there to become a day of national interest and the following facts will show how it has grown since the 70's and the effects it has had on cigarette smoking across the United States.
Tobacco kills more than 480,000 people annually – more than AIDS, alcohol, car accidents, illegal drugs, overdoses,… https://t.co/dApCdIsnhC

— HancockCoTobaccoFree (@HancockCoTobaccoFree) 1510607609.0
The First Great American Smokeout was Held in San Francisco's Union Square
Officially, the first Great American Smokeout was held on Nov. 16, 1977 in San Francisco's Union Square. Though it hadn't reached a national status yet, the event started with a smaller vision. In a memo of unknown origin dated Nov. 16, 1977 from one Patricia Cameron to Jack McDowell, the event was described as having a "carnival mood."
The memo goes on to describe something akin to a festival, featuring stilt walkers, belly dancers, and mime performers. Additionally, representatives of the San Francisco Heart Association, San Francisco Lung Association, and the Group Against Air Pollution were present and handing out informative flyers on the dangers of smoking.
The Great American Smokeout has Instigated New Smoking Laws
The American Cancer Society has been around long enough to carry a lot of clout, so when it organizes an annual event intended to help smokers quit and bring awareness to the dangers of smoking, change is sure to follow.
The attention drawn by the Great American Smokeout has been responsible for the anti-tobacco efforts that have ultimately caused the creation of smoking laws across the country. In 1983, San Francisco passed a series of workplace smoking restrictions that included a ban in private workplaces.
Seven years later, interstate buses and domestic flights less than 6-hours long faced a federal ban that eventually expanded to all public transportation of any length. Within four years of that, Mississippi filed a lawsuit against tobacco companies that sought recuperation from Medicaid dollars spent on smoking-related illnesses.
Even as late as 2012, anti-smoking laws are being passed to further the protection of people from the deadly habit.
1974 Marked Minnesota's Own D-Day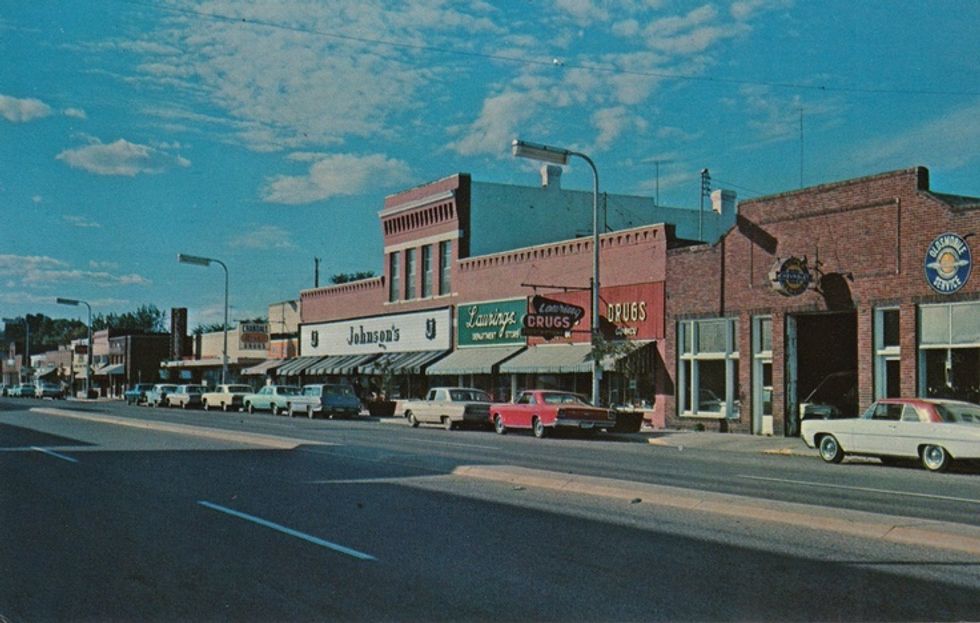 The concept of the Great American Smokeout may have stemmed from Arthur Mullaney's suggestion in 1970, but it also evolved from a movement started by Lynn R. Smith. The former editor of the Monticello Times in Minnesota pled to his readers that, on Jan 7, 1974, they partake in the first D-Day, or Don't Smoke Day.
Twenty years prior, Smith had quit smoking and was known for his editorials speaking out against the dangerous habit. Four weeks prior to the proposed date, Smith started posting front-page editorials featuring stories of people that have quit, the risks of smoking, and tips for quitting.
When the day came, 291 locals from Monticello pledged not to smoke, marking the first public movement to encourage a cessation to smoking.
Please SHARE this with your friends and family.