A Republican lawmaker from Florida tried to minimize the publicized House Committee hearings related to the January 6 US Capitol attack by trying to bash CNN.
But he only managed to humiliate himself.
In a since deleted tweet, Florida Republican Representative Greg Steube posted a screenshot of a CNN discussion about Thursday's proceedings.

He wrote:
"In case you forgot the sham [January 6th committee hearings] are purely for TV ratings, [House Speaker Nancy] Pelosi let The Communist News Network build a full TV set where Abraham Lincoln's desk once stood."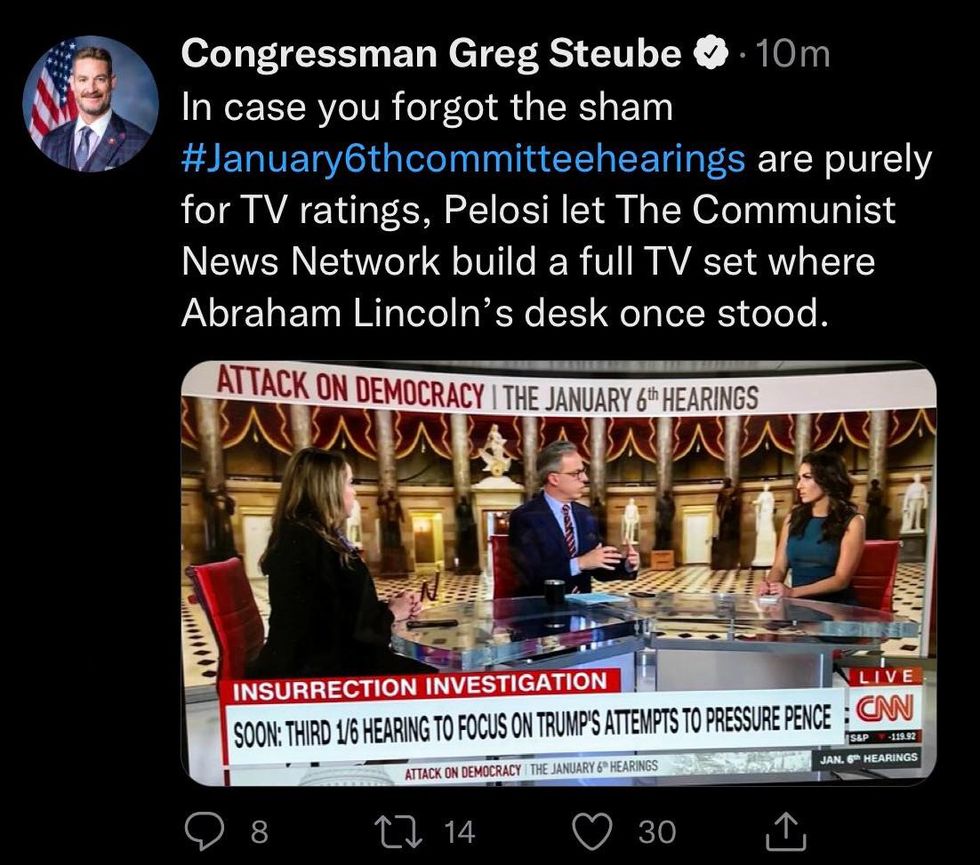 @RepGregSteube/Twitter
While he did fairly reference Lincoln's ties to the Capitol, he failed to recognize CNN used a digital backdrop instead of filming inside a studio with a mock-up of the National Statuary Hall–the location overtaken by MAGA rioters on January 6, 2021.

So someone had to inform him of the bad news.
Ian Krager—Press Assistant to Speaker Pelosi—took on the task.
But rather than a thank or meaculpa, Steube deleted his tweet.
@IanKrager/Twitter
Steube's tweet unsurprisingly disappeared.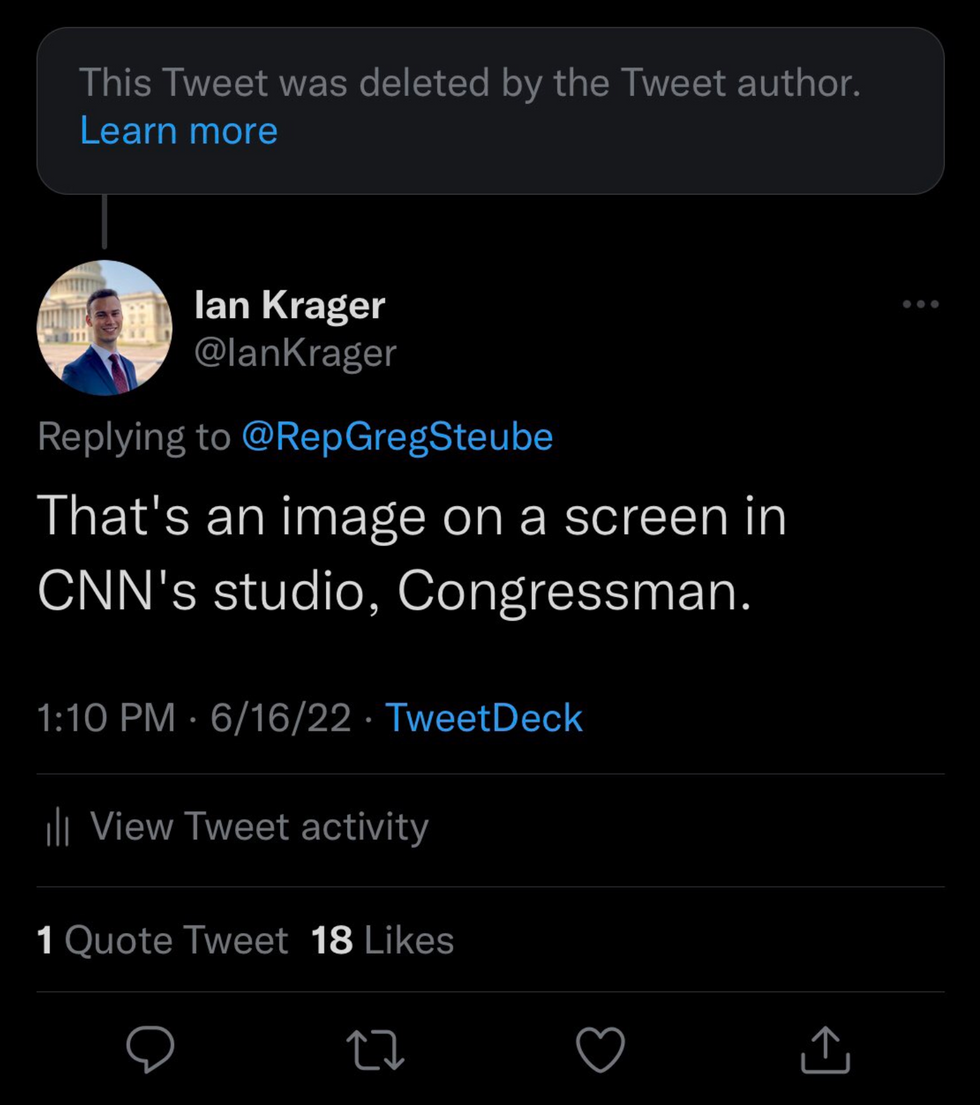 @IanKrager/Twitter
Others were also quick to school the GOP Congressman.

Steube was one of 147 Republican Congressmen who voted to overturn the 2020 election results influenced by former President Donald Trump's spurious allegations that the election was stolen.
Twitter had various interpretations to describe Steube.

People were reminded of the time Steube waved three guns and multiple large-capacity magazines from inside his home during a virtual hearing on gun control.

Steube is among many other Republican colleagues trying to dismiss media coverage of the January 6 House Committee hearings, including Arizona GOP Representative Andy Biggs who called the hearings "an illegitimate show trial."
Biggs claimed the hearings were a Democratically-engineered distraction from more pressing matters, like manufacturers dealing with inflation by significantly shrinking package sizes and not lowering prices.