Power company General Electric was forced to make changes that resulted in the loss of 12,000 jobs. The new GE CEO, John Flannery, took over in August and is planning for the company's performance efficiency by making cuts. The longtime power empire suffered plunging stocks in the DOW reported at 44%.
---
Coal and gas product sales have suffered due to "overcapacity," lower usage, and the competition of renewable energy contributed to the necessary cuts.
The General Electric unit that makes turbines and other equipment for gas and coal-fired power plants has been hit… https://t.co/EppVQtCuLY

— Financial Times (@Financial Times) 1512666605.0
Jobs in the power division, which produces the turbines and generators that the industrial conglomerate claims generate one-third of the world's energy, is taking the most cuts at 18% of the work force, according to CNN Money.
The cuts will take place outside the U.S., with GE cutting one in five positions in the power unit which will result in a layoff of 4% of the 295,000 employees from 2016.
General Electric has now taken the lead among U.S. companies in announcing the most job cuts in 2017… https://t.co/UCjAXWoYXC

— Raymond Louie (@Raymond Louie) 1512669812.0
Flannery is emphasizing GE's strengths, including healthcare, power, and aviation. He told analysts in November:
We've done an exhaustive review of the business. I knew a lot about the company obviously from 30 years in it, but we have really gone to the floorboards on the operations of the company. ... Now we have to implement.
#GeneralElectric to focus to power, healthcare and aviation, cuts outlook https://t.co/5tkGR8UdXR @GEHealthcare… https://t.co/s2qmJow2fH

— OrthoFeed (@OrthoFeed) 1510767539.0
The new CEO admitted top GE's poor performance in the Power division, saying, "We have a challenge in our Power business, and that is something we have to resolve."
The overall goal is to cut $3.5 billion in "structural costs, " and the recent blow to the workforce in the division is just one part of the plan. GE hopes to reduce costs by $1 billion by the end of next year.
The CEO of General Electric's Power division, Russell Stokes, issued his regrets in a statement:
This decision was painful but necessary for GE Power to respond to the disruption in the power market, which is driving significantly lower volumes in products and services. Power will remain a work in progress in 2018. We expect market challenges to continue, but this plan will position us for 2019 and beyond.
The corporate giant already jettisoned with its company assets under Flannery's predecessor, Jeffrey Immelt, to reduce GE's finance division including media conglomerates like NBC and Universal Studios, light bulbs, and corporate lending.
Is Flannery doing damage control?
@dcexaminer General Electric is cutting 12000 jobs for one simple reason: Jeff Immelt was one of the worst CEOs in… https://t.co/LMsuk6z8zB

— SHOE (@SHOE) 1512669404.0
@NBCPhiladelphia @generalelectric Reality is ge 12k represents 20% of energy workforce. They invested $10.5 bil for… https://t.co/r2ToyfeKVF

— 12,999,999 (@12,999,999) 1512660442.0
@ReutersBiz Cut Jobs Cut Dividend Cut business units Cut Rides on corporate Jets Cut cut cut.....will stock grow… https://t.co/NY1yyvfV4o

— Bill DEletto (@Bill DEletto) 1512667510.0
Well there's ol saying said it will get worse before it gets better. But it's sucks to be laid off. https://t.co/bB1rpB4azb

— Vince G's (@Vince G's) 1512655922.0
The unfortunate timing of the announcement coinciding with the holiday season is an extra sting to the dimming empire.
This is sad. My father used to work for GE for many years. I feel bad for the 12000 employees who will celebrate Ch… https://t.co/2eY4yV4leE

— Shawn Kirkham (@Shawn Kirkham) 1512654392.0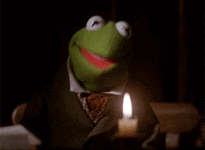 Please SHARE this with your friends and family.