A Reddit post showing a conversation between a pregnant woman and a person she barely knows has gone viral since it hit the online hub just one day ago (at the time of this article's writing).
---
Reddit user fozzythemexican posted screenshots of a text message thread on the subReddit "ChoosingBeggars" on July 24.
The text is between an expectant mother and a woman identified as Jennay.
The mother clearly does not know Jennay well, as she introduces herself right off the bat.
After some basic pleasantries are exchanged, the soon-to-be mother of five finally asks Jennay the question that caused her to reach out in the first place.
The pregnant woman explains to Jennay that she and her husband want to name their daughter Tillie. After learning that Jennay's dog is named Tilly, the woman and her husband do the next logical thing—ask Jennay to change her dog's name.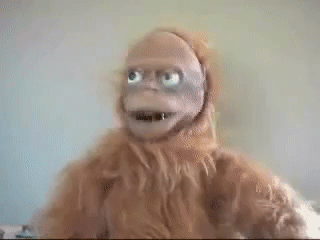 Giphy
Read the full exchange below.

The peculiarities do not stop there.
Jennay handles the bizarre request quite well saying,
"Yeah nah I see. Hey mate I don't think it's necessary to change Tilly's name; I don't think you'll ever see her and I don't think anyone will notice they've got the same name anyway."
However, the mom-to-be does not find Jennay's response to be adequate.
"I'm so disappointed and let down in you jennay [sic]."
The mom goes on to tell Jennay that she can not possibly empathize because:
"You don't have children you'll never understand how a mother can love and just want the best for this perfect little person [sic]"
She goes on to explain that Tillie having the same name as Tilly will,
"...potentially ruin her confidence and life."
Jennay responds to the mother's aggressiveness with another poised answer to only be told "f*ck you" and that she is "a disgrace".
According to Bored Panda, Jennay also posted about the encounter on her Facebook page.
The internet is going wild over the outlandish text thread.
"My second husband had a dog named Flynn which is my son's name. I had a dog named Cooper which is his grandson's name. We laughed about it. No dog or human names were changed. This woman is an idiot." - jowesche
"My cousin just recently had a baby boy and she named him after her childhood best friend: the family dog." - OutlastIvy
"Say you're changing the dog's name to her name instead. She'll be much happier." - siers82
"I once named a cat after my favorite cousin because she and the cat had the same color green eyes. She was flattered." - BergJatte79
"They should change Tilly's name to Tillie." - JimmySinner
This mother clearly does not understand the level of love and commitment people have for their fur babies.
Since it seems someone might need a new name, the book The Baby Name Wizard, 2019 Revised 4th Edition: A Magical Method for Finding the Perfect Name for Your Baby is available here.