We've all done it. Something seems logical in our brain, but when it comes out of our mouth, we hear how incredibly stupid it really was. At least for most of us when it happens, it doesn't take place on national television. Evan Kaufman wasn't so lucky.
---
It all happened when Kaufman appeared on The $100,000 Pyramid game show. He was given the clue "People Whose Last Name Is Obama," Sounds simple enough, right? Barack, Michelle, Sasha, and Malia all come to mind, but after seemingly studying the board for some time, Kaufman said:
Bin Laden
Yeah, it didn't go over well with the viewing audience.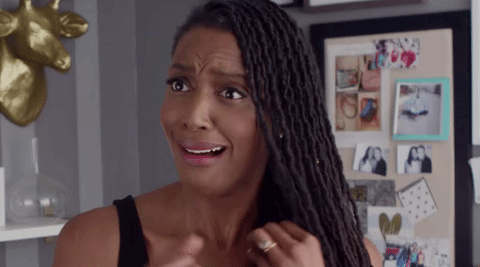 media.giphy.com
The video has been viewed over a million times, adding to Kaufman's humiliation. He took to Twitter this week to set the record straight and explain how his brain made such a colossal mistake.

People understood, and cut Kaufman some slack, even if they keep laughing at him.
And in this funny twist:
Sometimes it feels good to laugh at our big stupid brains.