Elon Musk and his Boring Company are not longer building a tunnel under the 405 freeway.
They will however move on down the road to continue plans for a tunnel under Dodgers Stadium and in nearby Hawthorn.
---
The reason for the withdrawal from the Westside Los Angeles along the 405 highway project seems to stem from too many lawsuits over plans to exempt the project from undergoing environmental reviews. It would appear the residents who live in that area didn't want a giant tunnel dug into the earthquake and fire prone area without important environmental impact surveys.
Go figure!
A spokesperson for The Boring Company released a statement saying:
"The parties (The Boring Company, Brentwood Residents Coalition, Sunset Coalition, and Wendy-Sue Rosen) have amicably settled the matter of Brentwood Residents Coalition et al. v. City of Los Angeles (TBC -- The Boring Company) The Boring Company is no longer seeking the development of the Sepulveda test tunnel and instead seeks to construct an operational tunnel at Dodger Stadium."
Here is Musk talking about the earlier plans.
Even back in May people had concerns.
But Musk supporters are nothing if not loyal.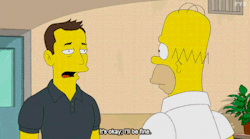 media.giphy.com
Things didn't work out on the Westside but maybe another location will be better.
Which might explain why residents wanted environmental reports.
Is there any doubt Musk will be moving forward on his quest to save the world, one flamethrower at a time?
H/T: NBC, Los Angeles Times