While President Trump is in Washington, no doubt in front of a TV hanging on every word about his impeachment hearings, yet another of Trump's former Hollywood colleagues was recently on TV telling tales about him.
Unfortunately for Trump, this latest story isn't much more flattering than the allegations he's up against...but hopefully he's used to that by now.
---
Eighties icon and one of the stars of HBO's Watchmen, Don Johnson, recently stopped by Jimmy Kimmel's stage to talk about the new film Knives Out, in which he also stars alongside Chris Evans and Daniel Craig.
But it wasn't long before Don and Kimmel got onto a whole other topic: Johnson's ill-begotten '80s business deal with President Trump.
Turns out we can add Don to the list of people still waiting – 34 years so far – to be paid by the President.
Back in the '80s, it seems Johnson was a championship boat racer – an activity he got turned on to while filming the pilot for the iconic '80s television series Miami Vice that made him a household name. (He told the New York Times all about it back in 1989.)
Johnson designed and built his own racing boat right around the time Trump was opening Trump Castle, a hotel he had in Atlantic City until 1997. Trump approached Johnson about sponsoring his boat, asking Johnson to name it "Trump Castle."
You can probably guess how this turned out. As Johnson put it to Kimmel:
"I took the sponsorship money, he made me make his name bigger, and then he stiffed me on the money."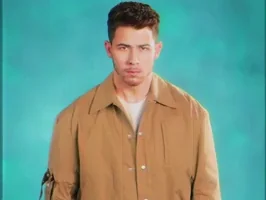 Raise your hand if you saw that coming? Kimmel, for one, wasn't the least bit shocked, sarcastically telling Johnson:
"Well that doesn't sound like him at all."
Kimmel then went on to suggest Johnson take Trump to court on Judge Judy, which would be the television event of the century. Judy, if you're reading this: YOUR COUNTRY NEEDS YOU!!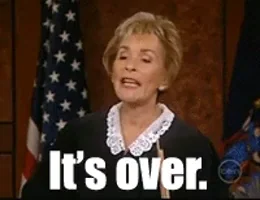 On Twitter, folks were definitely intrigued by yet another tale of the President's swindles.
Though people were certainly not surprised by how the story turned out.
And a few couldn't help but direct their commentary at POTUS himself.
No word as yet from Judge Judy, but we're heading toward the holiday season. Maybe our dreams will come true!