Well it's once again that season when actor Leonard DiCaprio has broken things off with his girlfriend just as she turns 25 years old.
Now we don't mean to imply anything here, but the Oscar-winning star really does seem to have a bit of a type.
And a girlfriend expiration date.
He has a habit of moving on to a new paramour once his current one turns 25. It's happened more than once, after all.
So naturally, when DiCaprio and now-ex-girlfriend Camila Morrone broke things off recently, just two months after her 25th birthday celebration... well, you know the internet wasn't just gonna let the news slide.
Within minutes of the news of their break-up dropping, social media was flooded with jokes mocking DiCaprio's seeming 25-year-old age limit.
And they're nothing short of hilarious.
The thing is, DiCaprio's age preference really isn't a joke.
Several outlets and commentators have pointed out recently DiCaprio has literally never publicly dated a woman over 25, a claim we were sure had to be hyperbole.
But as one Twitter user put it, "the stats are breathtaking."
It turns out that wasn't just a funny tweet.
Some brilliant folks over at Reddit actually compiled the data three whole years ago—on the "dataisbeautiful" subReddit, of course. And well, let's just say it's no joke DiCaprio really seems to have a firm expiration date for his partners.
Enough so the data can be plotted visually with an actual graph.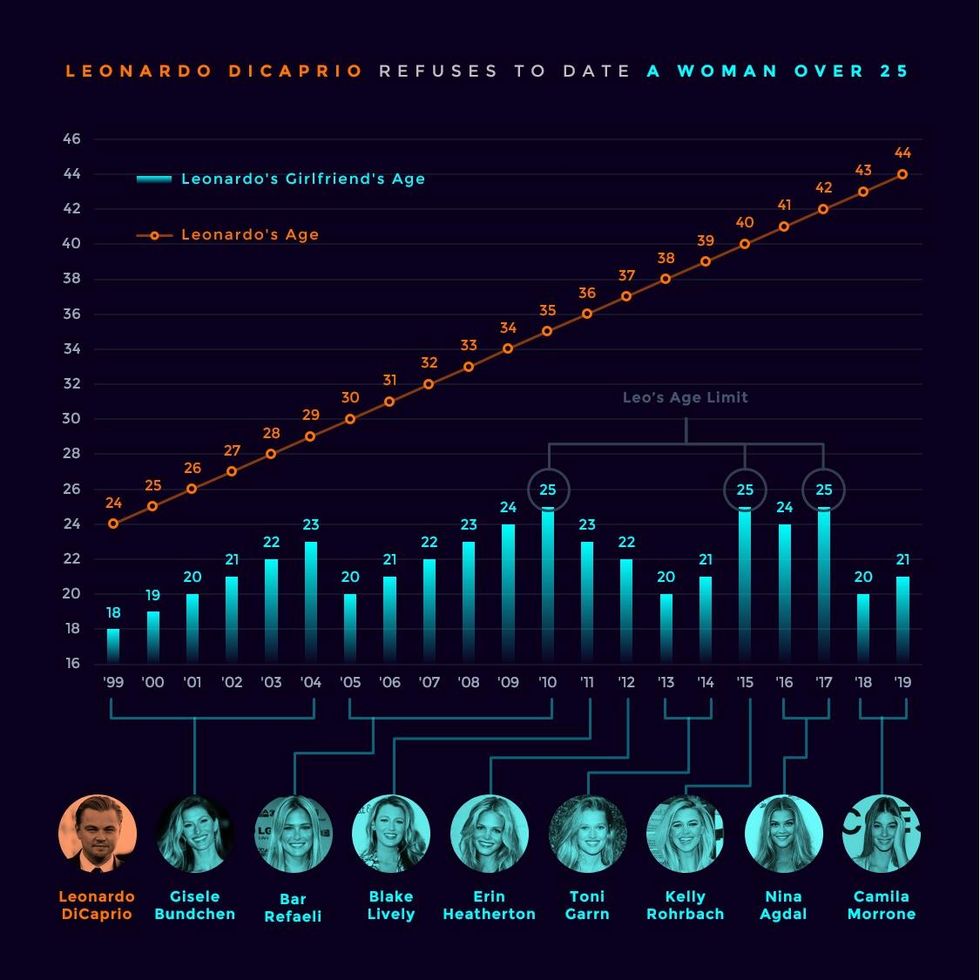 TrustLittleBrother/Reddit
You'll see Morrone there at the end of the graph aged 21 in 2019.
And here we are in 2022, just two months into her 25th year, and she and Leo are officially dunzo.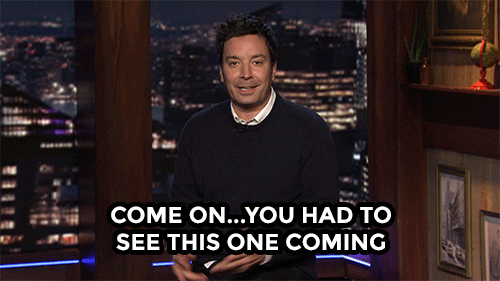 Giphy
What exactly is going on in Leo's love life is a mystery.
A mystery that is probably a bit sexist and definitely a bit off-putting. And sometimes the only way you can deal with confusion is to mock it.
And that is precisely what Twitter did with Leo's break-up with a string of jokes.
Some took an absurdist approach.

Others perfectly repurposed pop cultural references for the occasion.

And some tweeters were willing to ask the hard questions.
DiCaprio and Morrone first met in 2017 at the Cannes Film Festival.
They began dating shortly thereafter.
She was born in 1997—the same year as DiCaprio's star-making turn in Titanic.