Come on corporate America, get with the times. Fathers share equal responsibility and need the same services.
---
Donte Palmer, a father of three, posted a photo to Instagram that has both women and men grinding their teeth. It seems the dad has to squat on the floor to change his child's diaper because there are no changing tables in the men's room.
This insults both men and women. There is the assumption that women are the ones who have to always change the baby. No! And it assumes men aren't stepping up in their roles as fathers. Insulting!
We can do better!
Palmer tells Buzzfeed:

If there's no changing table available, then I do what I do to get it done. As a father, we need to be seen as an equal. We're more than just protectors and providers. We're the stroller pushers [who] get up at 4 a.m. to warm bottles. My wife and I, we share everything equally. We cook and clean. We work hard — equally. Why do we share equal responsibility but society views us differently?
The photo has many asking, "Why are there no changing tables in the men's room?" A new hashtag, #SquatForChange, wants to bring awareness to this problem and make the appropriate changes.
Dads are posting their uncomfortable and difficult diaper change positions.
The campaign spilled over to Twitter, where more folks weighed in.
A father calling for changes to men's restrooms after he had to struggle to change his child's diaper! He's using… https://t.co/FBzbGouXuE

— Jennifer Bellamy (@Jennifer Bellamy)1538474770.0
This is so true! We just drove 14 hours with our 14 month old and it would have been so helpful for a single men's… https://t.co/OLTOdlXNWn

— Grocery Joe (@Grocery Joe)1538440441.0
This is men realizing that feminism helps them too, and it's great to watch unfold. #SquatForChange https://t.co/whguNMAA53

— wolfewylie (@wolfewylie)1538441594.0
Yes, it does.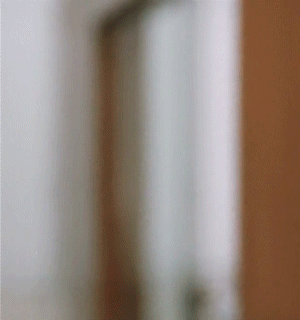 media.giphy.com
You'd think in 2018, consumer based businesses would realize that changing diapers is not just a "woman's job"… https://t.co/O1bhtjF12m

— Cece M. (@Cece M.)1538459724.0
Clearly, this is a long time coming.
@BuzzFeed That's crazy! I didn't realize men's rooms don't always have them! #equalitynow

— labdogs42 (@labdogs42)1538441900.0
@BuzzFeed CHANGING👏TABLES 👏SHOULD👏BE👏IN👏ALL👏RESTROOMS 👏

— 𝕁𝕖𝕤𝕤👻 (@𝕁𝕖𝕤𝕤👻)1538441992.0
@BuzzFeed Taking care of my son as a single dad i would run along this issue way too often. It sucks and you feel l… https://t.co/Y8FRLwFbmN

— Juan!! (@Juan!!)1538454565.0
@BuzzFeed I mean, they should have them in men's bathrooms too, or just a special separate bathroom for this partic… https://t.co/AC8kpSeQlf

— Kim Varod 👽 (@Kim Varod 👽)1538442781.0
@BuzzFeed I'm a stay at home dad of 2. If there was not a changing table in the men's room, I used the ladies room… https://t.co/MtJbrJWi08

— ron (@ron)1538443478.0
@BuzzFeed It costs $50 for a restaurant to install a changing table. If it's not there, the options are: 1) change… https://t.co/2VTXF2RUxw

— itsmolly (@itsmolly)1538441376.0
Men and women agree: it's time for change!