A TikToker's dad was moved to tears when he received a stuffed bear that played his late mother's voice.
TikToker Summer Hammond (@summerhammond) posted the emotional moment her father realized the stuffed bear from Build-A-Bear wasn't a joke Christmas gift.
In a comment, Hammond explained:
"My grandma passed away this summer, so we decided to get my dad a bear that had her voice inside."
When her father first opened the gift and saw the Build-A-Bear box he said:
"What are you having a laugh... a Build-A-Bear?"
The text over the video explained he still thought it was a gag gift.
The bear's "birth certificate" said the stuffed animal's name was "Milk Biscuit," which Hammond explained was an inside joke between her nan and the family.
Her dad said:
"Aw, that's really kind."
Hammond instructed her dad to smell the bear because it smelled like bubblegum. Then she told him to press it's paw.
That's when you could hear the bear say in her nan's voice:
"Hello, darling."
His face was shocked at first, then a rush of emotion filled him.
@summerhammond

merry christmas dad❤️🧸#foryou #fyp #BIGASYOOX #christmas #buildabear
Hammond's mother gave a gentle head tilt and encouraged the kids to embrace their father as he began to cry.
All the while, he pressed the bears paw repeatedly to hear his mother's voice.
His reaction made everyone in the comments emotional too.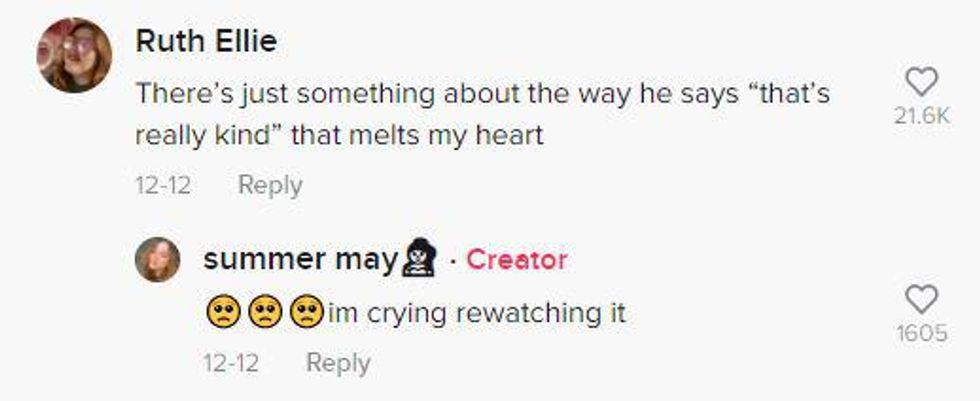 @tiredpigeons/TikTok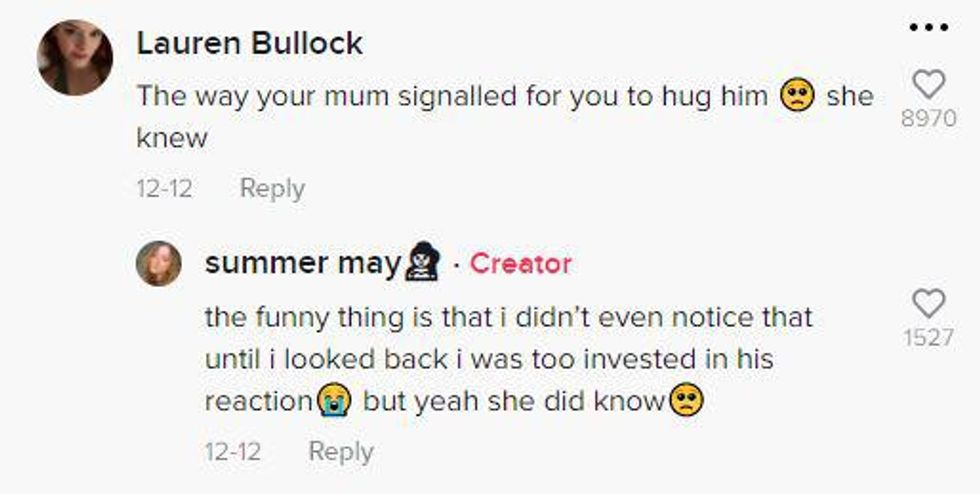 @utterlyclueless/TikTok; @summerhammond/TikTok

@_amybevis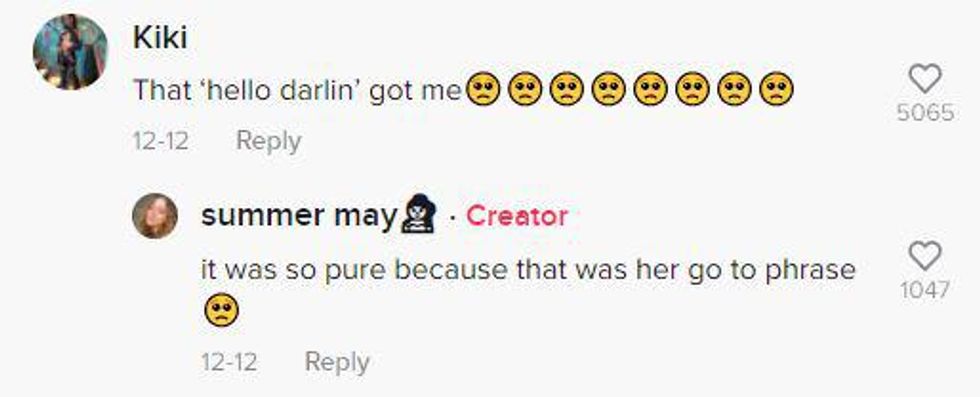 @kikikikiki_20/TikTok; @summerhammond/TikTok

@alex_mc009/TikTok

@ktfranklin/TikTok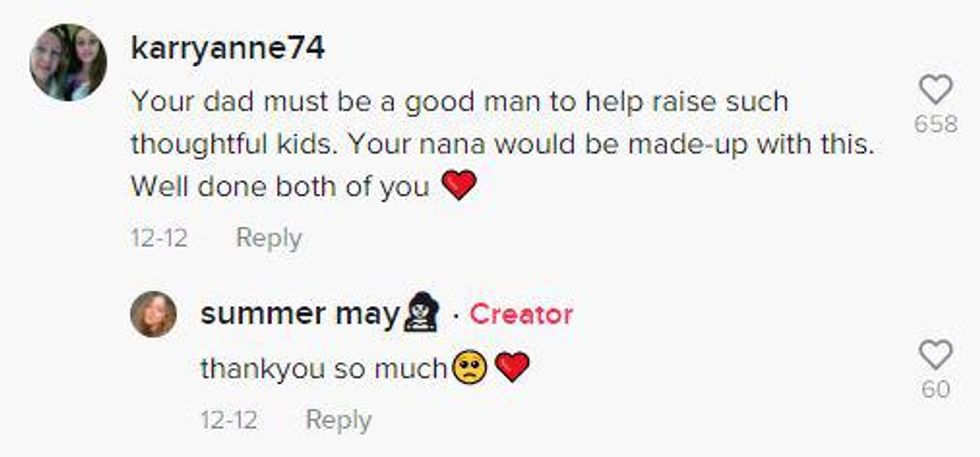 @_karryanne_/TikTok; @summerhammond/TikTok

@x...moo/TikTok
@annasaccone/TikTok
Hammond shared an update video.

Her father is keeping the bear tucked into bed beside him.
Hammond also said that if you want to create a bear with a loved one's voice you can do so by using a recording from your phone.
All you have to do is tell the employee who's building your bear.
@summerhammond

Reply to @jessicagould87 🧸 thankyou to everyone for all your kind words❤️ #fyp #foryou #buildabear #ImTheMainCharacter
What a heartwarming moment for the holiday season.