For those of you who have ever played a video game, you know the feeling of spending countless hours slaving away, only to beat the game and having no idea what to do next.
---
Well, the same tragedy has now befallen beloved social media star Chrissy Teigen.
Just like many gamers, Teigen has been playing Super Mario Odyssey like nobody's business. And now that she's beaten the game, she reached out to her Twitter followers for some advice on what to do next.
"Just finished mario odyssey. What do I do now? Go back and find all the moons? Discover secret caves? Beat my old times? Take care of my daughter?" she wondered:
just finished mario odyssey. what do i do now? go back and find all the moons? discover secret caves? beat my old t… https://t.co/eHvm6nLU7Q

— christine teigen (@christine teigen)1511373103.0
One user suggested her thoughts were best spent on Luigi, who is notably absent from the game:
@chrissyteigen take a second to think about Luigi? https://t.co/6JKCIYTn0A

— Ben Schwartz (@Ben Schwartz)1511373687.0
Teigen did. And she was pissed:
@rejectedjokes You know what. You are right. Where the hell was he!? Not even a cameo!!

— christine teigen (@christine teigen)1511374100.0
Another user suggested perhaps she move on to a new Mario game, and make a friend in the process: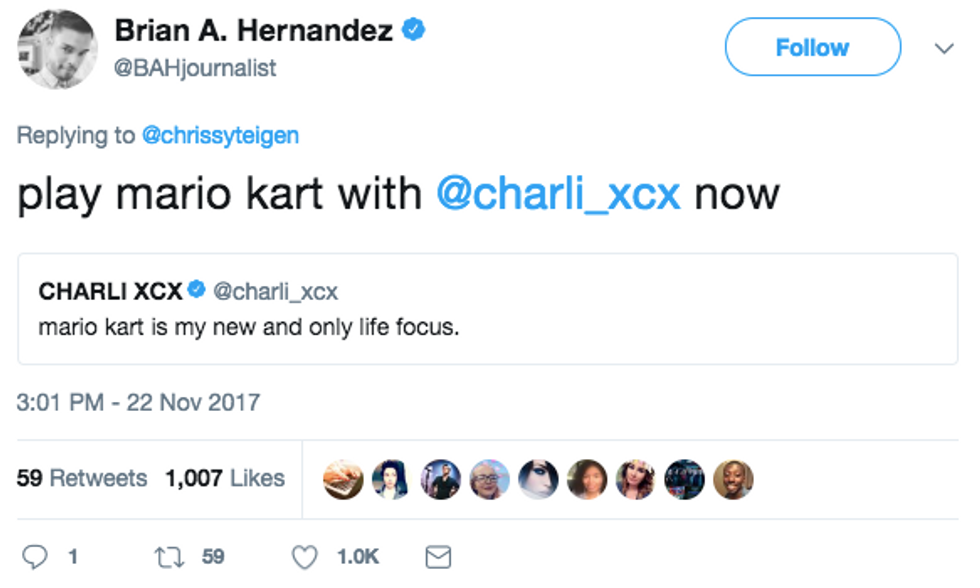 Teigen seemed quite receptive to the idea:
@BAHjournalist @charli_xcx we welcome you, Charli.

— christine teigen (@christine teigen)1511394201.0
But Twitter gave a hard pass to the idea of Teigen taking care of her daughter, Luna, until she took care of some very important Super Mario Odyssey business:
@chrissyteigen No to the last one at least until you find all the moons. Children don't respect quitters.

— Patrick Thornton (@Patrick Thornton)1511373702.0
@chrissyteigen Tell your daughter she must continue your legacy by finishing it as well.

— Eric Goldman (@Eric Goldman)1511373151.0
And then one helpful user dropped an informative bomb:
@chrissyteigen More moons pop up! You have to break those weird metal boxes in each world for more to appear!

— Morgan McDaniel (@Morgan McDaniel)1511373185.0
Teigen was floored:
W H A T https://t.co/9Ft0A9RxBX

— christine teigen (@christine teigen)1511373246.0
Just another hidden gem from the popular Nintendo Switch game, which has scored incredibly well with game reviewers and fans alike. When it was first released early October, it received mostly perfect or near-perfect scores from notably-tough critics like EDGE magazine, which granted the game only the 19th perfect score in the magazine's history.
The hype and reviews led to Super Mario Odyssey becoming the fastest-selling Mario game in U.S. history, with 1.1 million copies sold in the U.S. by the beginning of November.
Thank you to everyone for taking this amazing journey with us and making #SuperMarioOdyssey the fastest selling gam… https://t.co/X96ePQdEHQ

— Nintendo of America (@Nintendo of America)1509627609.0
So, it looks like once Teigen finally collects all those hidden moon, then maybe Luna can have her mom back.
Maybe...
@chrissyteigen So, that's a "no" on the kid then?

— Ocular Nervosa (@Ocular Nervosa)1511373284.0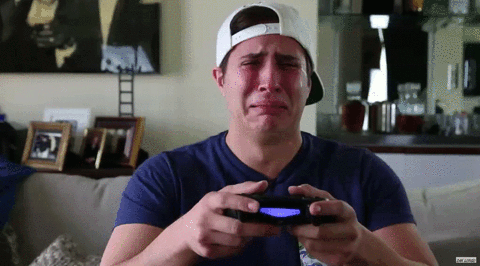 Please SHARE this with your friends and family.
H/T: Twitter, Polygon, Nintendo Everything