Chrissy Tiegen is the undisputed internet queen and everyone else needs to sit all the way down forever!
---
Her iconic Golden Globes appearance a few years ago has already been immortalized in the best, most versatile go-to reaction gif ever: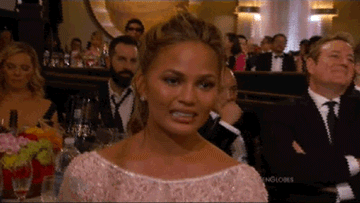 media.giphy.com
Seriously, what CAN'T that gif be used for? It covers nearly the entire range of human emotions. Confusion. Horror. Sadness. Adoration. Embarrasment. It's all there.

Well now, there's a new Chrissy Teigen moment to be immortalized forever, and as usual, it speaks directly to our souls.
Last night's Emmys hosting job by Michael Che and Colin Jost was ... let's say it just didn't quite go as planned. They get an A for effort!
But in the moment, it was hard to have quite so magnanimous a reaction, especially when one particular joke was just ... just really bad... And for Chrissy, it went a little something like this: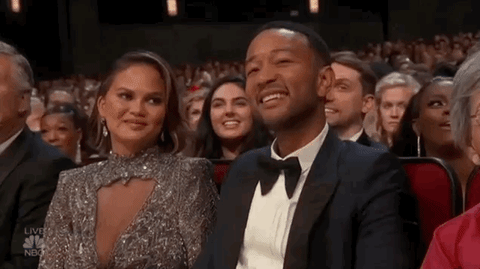 media.giphy.com
Yep. That's it. Right there. That's the entirety of the human emotion of secondhand embarrassment in one eternal, three-second loop. Praise you, Chrissy Teigen!
The significance of this brilliant and innovative triumph in the arts and humanities was not lost on the internet of course:
At least on Twitter, Teigen's genius moment quickly overshadowed the entire ceremony:
...and maybe even all future ones:
All hail Queen Chrissy! Long may she reign the awards show game!
H/T Mashable, HuffingtonPost