Chris Hemsworth and Elsa Pataky recently celebrated the birthdays of their twin sons. To mark the occasion, the couple pulled a little prank. In a picture that the Thor actor posted to Instagram, Pataky can be seen pushing one of her sons' faces into a chocolate cake while the rest of the family watches or lends a hand.
Happy 9th birthday to my two little men! Only one way to eat cake in this house and that's to have mum slam your head into it face first!! "Hey mum I don't like chocolate cake I prefer vanilla" "oh really son, what about now"?
Because the internet is the internet, reactions to the post were mixed.
First were those who wished the boys happy birthday, and who approved of the prank.

@82spaniard/Instagram

@devronsmama/Instagram
Then there were those who pointed out the possibility that a bakery might have put wooden picks or dowels in the cake to hold it up, so smashing a child's face into it might be dangerous.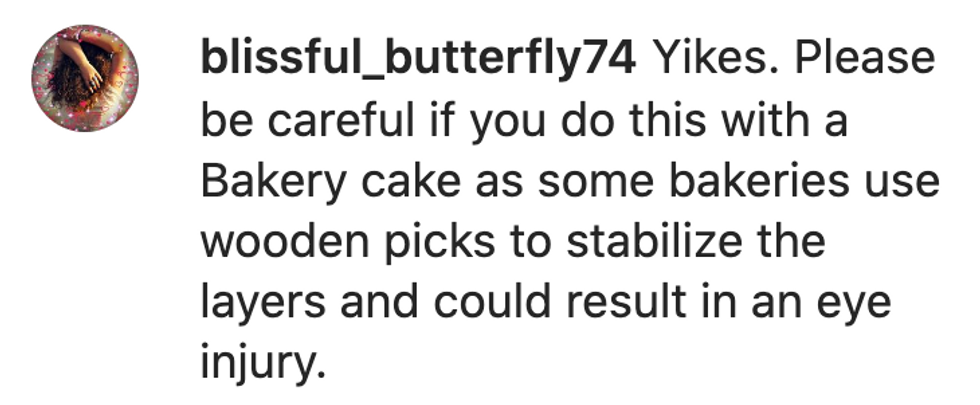 @blissful_butterfly74/Instagram

@foxxicleosmackya/Instagram
Others were just grumpy they wasted a cake.

@lorydesj/Instagram
Many were not amused.


@chaosquieen101/Instagram
Someone said that it would have ruined her relationship to birthday cakes.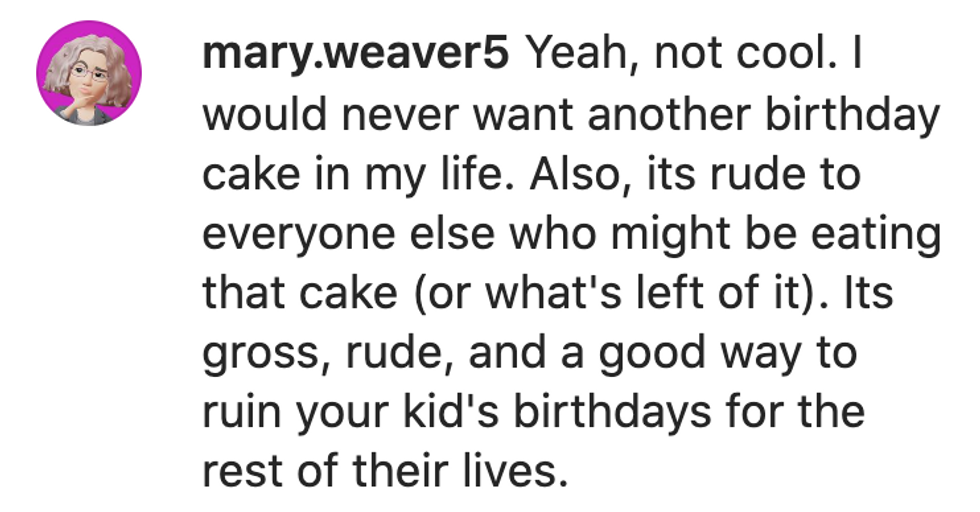 @mary.weaver5/Instagram
Really, though, some people definitely didn't think it was funny.


@moseymaisey/Instagram
Others just just chalked it up to a weird family tradition, one that didn't need to be shared with the internet.


@goduke903/Instagram
However, a few people mentioned how this sort of tradition was common in their families, too, so it's not just the Hemsworths.


@_michellecull/Instagram

@dianne.vs/Instagram
Well, then. Happy birthday to the kids, whether they wanted cake or not.