Comedians Chelsea Handler and Jo Koy have had hopeless romantics everywhere swooning as they documented their romance that grew out of a decades-long professional relationship and friendship.
So it's no surprise they filmed a one-year anniversary video to share with fans in celebration of their unlikely pairing reaching a milestone.
And then they broke up.
So instead, they posted the video anyway as an announcement of their break-up--and the heartfelt, positive goodbyes they had for each other have fans tearing up. See Handler's post below.
Along with the celebratory video intended for their anniversary, Handler wrote:
"It is with a heavy heart to announce that we have decided together that it is best for us to take a break from our relationship right now."

Handler went on to pay a sincere and deeply emotional tribute to Koy.
"This man blew my heart open with love and because of him, my life experience has changed forever."
"To be loved and adored by @jokoy has been one of the greatest gifts of my life."
"He renewed my faith in men, in love, in being 100% who I am, and I've never been more optimistic for the future."
Handler went on to say:
"It's a comfort to know that I am still loved and love this man the way the sun loves the moon and the moon loves the sun. YOUR PERSON IS COMING."
Okay brb, we have something in our eyes!

Koy also posted to Instagram about the break-up, and while his was far more succinct than Handler's, it was no less positive.
He wrote:
"...Chelsea and I will always remain great friends and will always have love for one another."
"I'm her biggest fan and I can't wait for you all to see what she has in store for the future."
"Keep killing it Chelsea! Mahal kita!"
On social media, Handler's and Koy's posts left friends and fans smiling through their tears.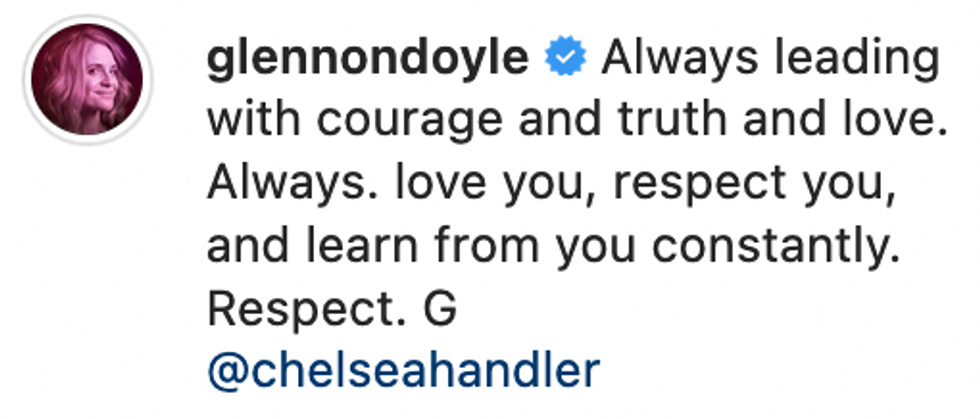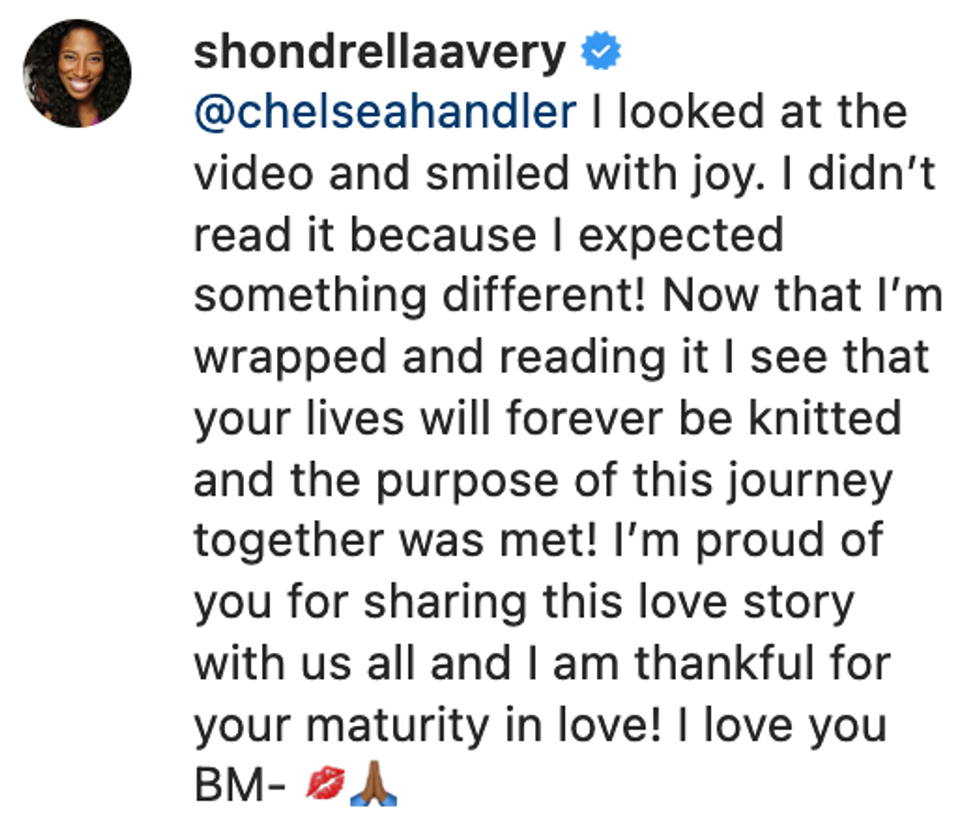 An unnamed source close to the couple told People magazine their friends are still hopeful they'll "work it out" and get back together.
But even if not, at least they've ended on a positive note.