Singer Chaka Khan issued a formal apology after she criticized fellow singers who placed higher than her on Rolling Stone Magazine's list of "The Greatest 200 Singers of All Time."
The singer rose to prominence in the 1970s as a lead vocalist for the funk band Rufus, and later became the first R&B artist to have a crossover hit featuring a rapper with her 1984 hit single "I Feel for You."
The 10-time Grammy winner ranked at number 29 on Rolling Stone's list that was published on New Year's Day, and the "Queen of Funk" was none too pleased about it.
During an episode of Los Angeles Magazine's podcast The Originals, Khan harshly critiqued fellow artists who ranked above her as revealed to her by host Andrew Goldman.

In response to Mariah Carey being ranked at 5, a displeased Khan remarked that it must be "payola or some sh*t like that"—suggesting radio stations were bribed to promote the "Always Be My Baby" singer.

Upon hearing the magazine placed Mary J. Blige at number 25, Khan fumed and ranted:

"These b*tches are deaf. These b*tches must be the children of Helen Keller."
And when the podcast host disclosed Adele was at 22, Khan quipped:

"OK, I quit."

You can hear her unfiltered thoughts about other artists in the clip below.
After her unsupportive comments caused backlash, the 69-year-old soul singer attempted to do some damage control on social media with an apologetic Instagram post.

"Recently, I was asked about a list of the 'greatest singers of all time,' and instead of questioning the need for such a list, I was pitted against other artists and I took the bait," she wrote on Monday.
She continued:
"As artists, we are unfairly put into 'boxes', 'categories' or on 'lists.' Being an artist or musician is not a competition. It's a gift, for which I am truly grateful."
"It was not my intention to cause pain or upset anyone. To anyone that felt this way, I sincerely apologize."
"Thank you for all the love everyone has shown me, unconditionally. I have always been about empowering others and I started a foundation for that very purpose," Khan wrote, adding that an announcement was coming soon.
She concluded her post saying:

"Empowering all artists is most important because we truly are the architects of change...and change begins within the heart."
"I love you all and God bless - Chaka"
Her devoted fans stood by their idol and shared encouraging words in response to her post.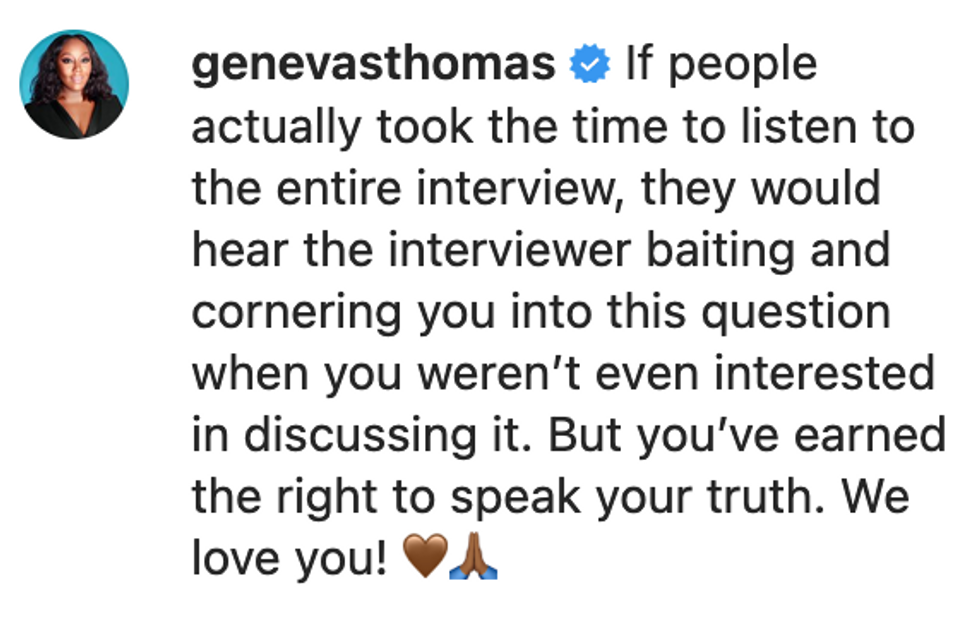 @chakakhan/Instagram

@chakakhan/Instagram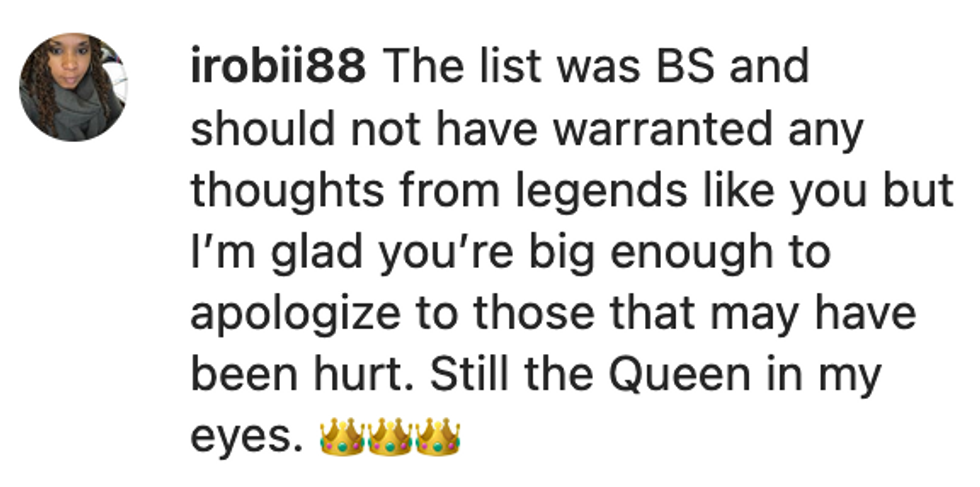 @chakakhan/Instagram

@chakakhan/Instagram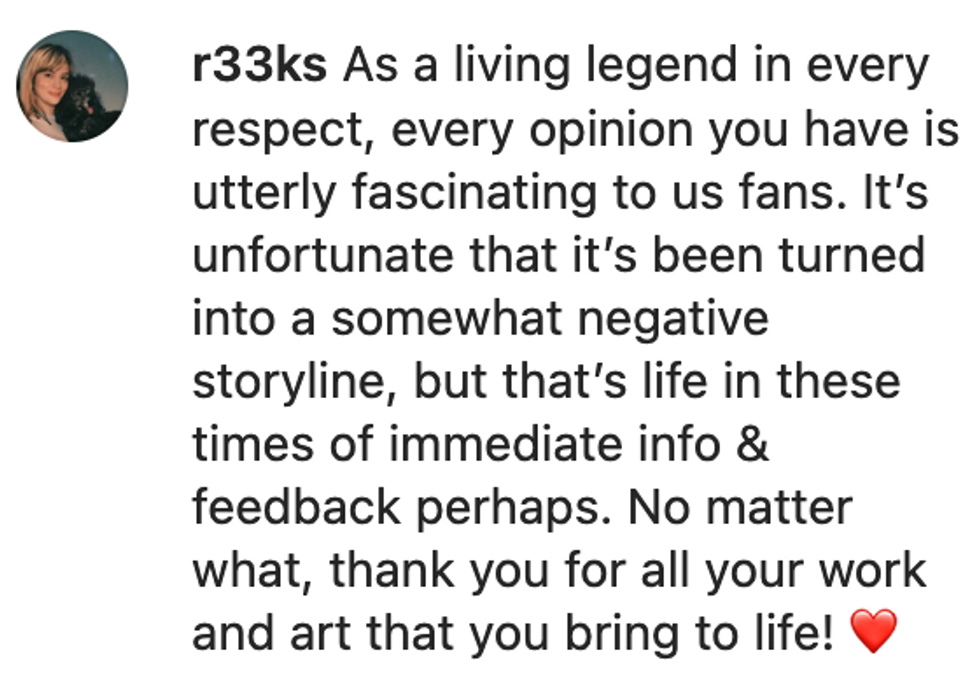 @chakakhan/Instagram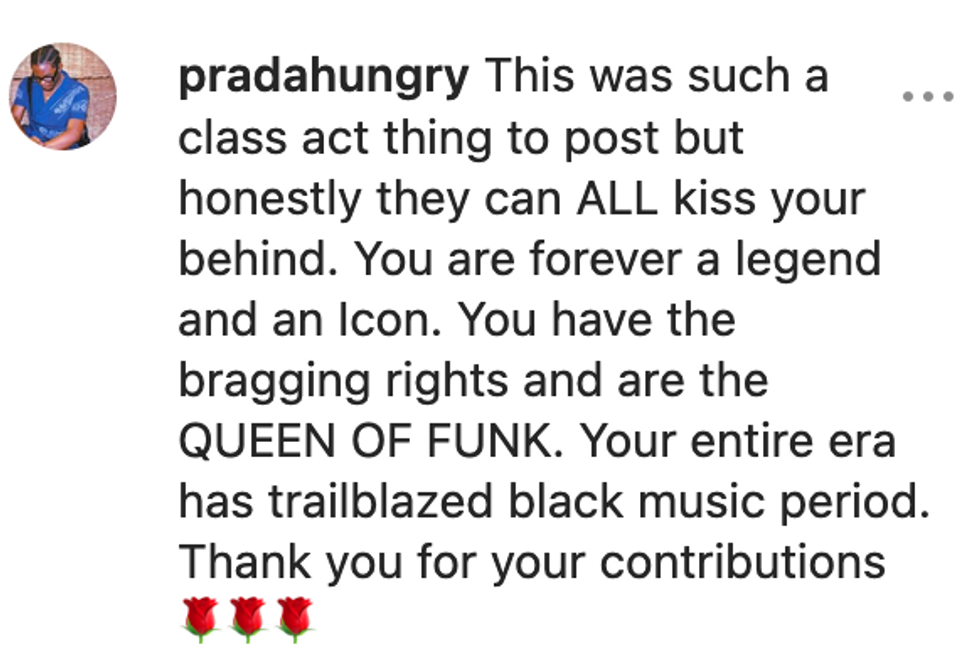 @chakakhan/Instagram

@chakakhan/Instagram
Rolling Stone faced scrutiny for the list that failed to include some singers many believe to be iconic artists.

Among those who didn't make the cut were legendary stars like Tony Bennett and Judy Garland.
Even contemporary greats like P!nk and Céline Dion were notably excluded from the category.
Diehard fans of the latter even traveled from Montreal, Canada—Dion's birthplace—to protest outside the magazine's headquarters in New York City for snubbing their beloved singer.
The magazine had apparently braced itself for such pushback and informed readers of the credentials they were looking for when compiling the list.
They clarified they were looking for the "greatest singers," not the "greatest voices," adding:
"In all cases, what mattered most to us was originality, influence, the depth of an artist's catalog, and the breadth of their musical legacy."
"...in the end, the singers behind it are here for one reason: They can remake the world just by opening their mouths."