Court filings in the case of Brian Stenz, a Capitol rioter due to be sentenced later this month for the role he played during the attack, reveal he did not tell the Federal Bureau of Investigation (FBI) he had entered the office of Oregon Democratic Senator Jeff Merkley, claiming instead he had visited a "gift shop."
Stenz attended the "Stop the Steal" MAGA rally in Washington, D.C. with a friend on January 6, 2021. The two men joined rioters who marched to the United States Capitol, later entering the building and walking around for about eight minutes.
Stenz took several photos at the time, including an image of a bookshelf inside Merkley's office which had been ransacked and a selfie of him and his friend in the crypt.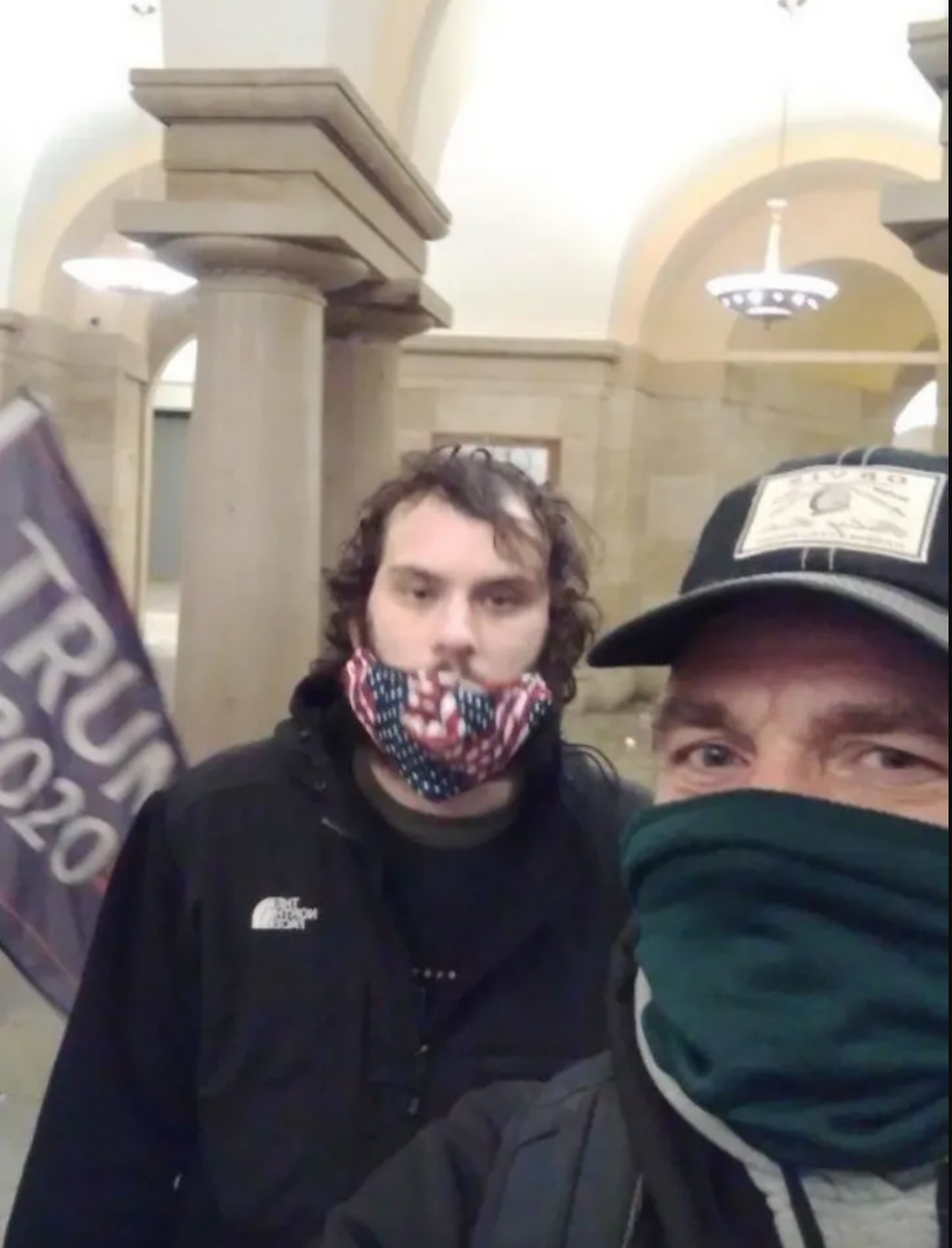 FBI
According to a sentencing memorandum filed Thursday by the U.S. Attorney for the District of Columbia, Stenz told the FBI he had posed for a photo atop a police motorbike parked outside the Capitol but said "he went into a place that appeared to be a gift shop" omitting the fact he had entered Merkley's office.
The memorandum states Stenz, who lives in East Norriton, Pennsylvania, knowingly lied to the FBI despite a "significant criminal history," noting he "engaged in this conduct" despite facing charges in Pennsylvania at the time of his interview. Those charges related to falsified documents for a firearm purchase.
The news of Stenz's conduct exposed him to considerable mockery online.
The government suggested that Stenz receive a 14-day sentence followed by 36 months of probation, 60 hours of community service, and $500 in restitution.

Stenz had faced charges that he knowingly entering a restricted building, disorderly and disruptive conduct, violent entry, and parading. He ultimately pleaded guilty in November 2021 to one count of parading, demonstrating or picketing in a Capitol building, a charge that carries a six-month maximum prison sentence and a fine up to $5,000.
Stenz is only the latest Capitol rioter who has made headlines for behavior exposed in court filings.
In December 2021, attorneys for Buffalo, New York resident Thomas Sibick asked a federal judge to relieve him from a 24-hour lockdown at his parents' home so he can use dating apps and "interact with members of the opposite gender for the purpose of establishing a friendship."
Similarly, other rioters have been mocked for displaying entitled behavior.
Also in December 2021, Jenna Ryan, a Frisco, Texas real estate agent who flew to D.C. on a private jet to attend the "Stop the Steal" rally, attracted widespread derision for vowing to devote her prison time to losing weight by doing yoga and drinking protein shakes.