Recently Brooke Shields mirrored many parents' feelings as she discussed the emotional upheaval to say goodbye to her daughter Rowan as she headed off for college again.
In a video posted to Shields' social media accounts, she cried and talked about how rough it is to send off her daughter.
She said she thought it would be easier the second time as Rowan began college at Wake Forest University last year and had been gone during the summer, but not so.
Each time is hard to say goodbye to your children, even if it's just to college and you've already been through it before.
The full video is below.
The video resonated with other parents.
On Shields' Instagram, other celebrity parents offered words of advice and commiseration.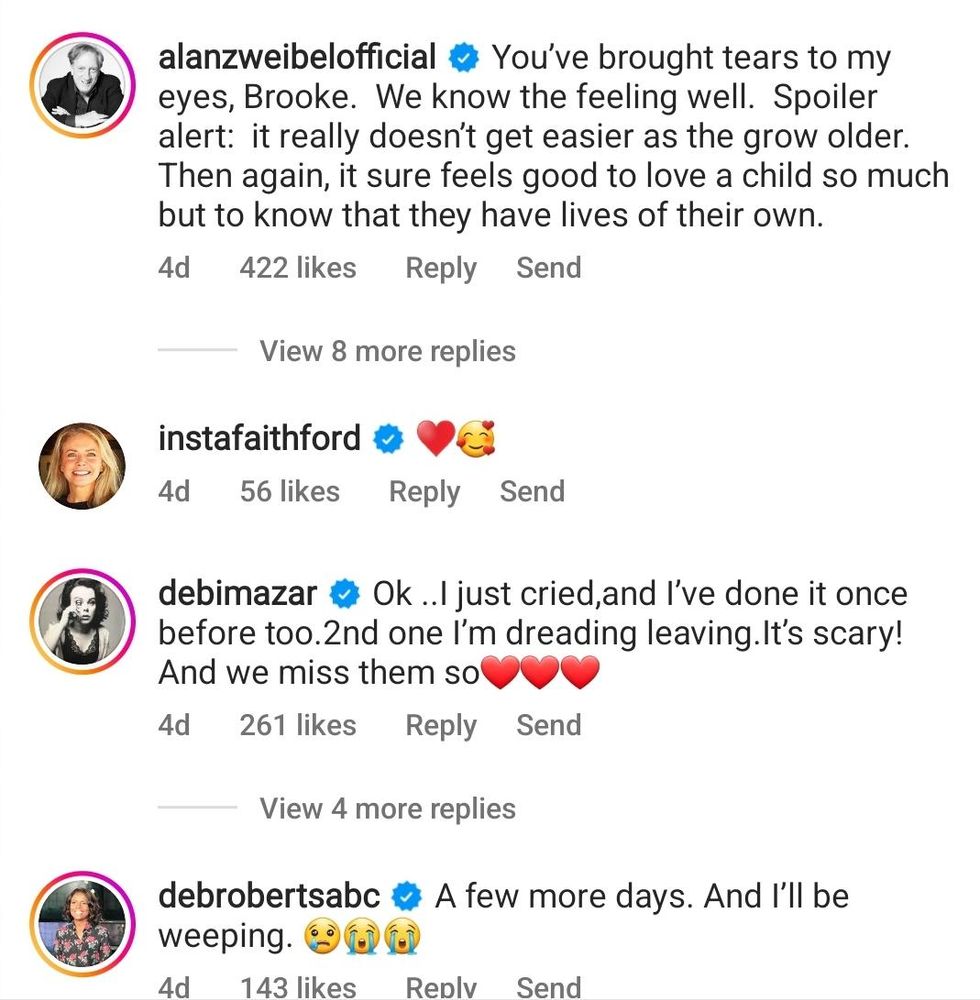 @brookeshields/Instagram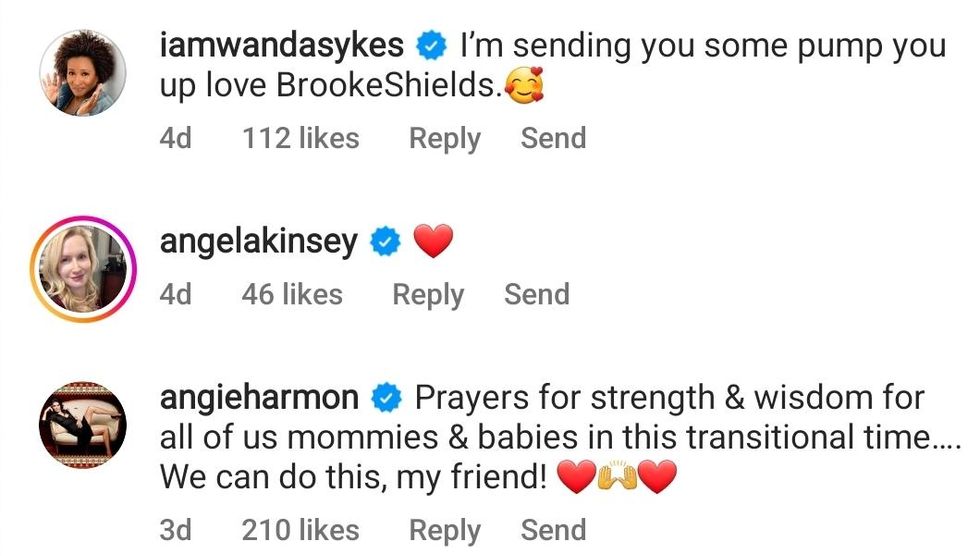 @brookeshields/Instagram
Over on Twitter, journalist Yashar Ali began a conversation about the video, reflecting on his friends with college-age kids.

More parents commented on how seen they felt in the raw honesty of Shields' video, finding beauty in the shared experience.
Other parents contributed that, well, it's not just college.
Pre-school drop-off can be heartwrenching as well.
Some confessed to pre-crying for the separation as early as the womb.
Some parents noted the particular ache of dropping children off for the military, which only allowed snail mail for their children for the first few months.
And then some of the kids who were once dropped off at college confessed.
They cried, too.
Shields' video helped many parents come together to reflect on a hard and bittersweet moment of parenting.
As parents drop off their kids for the firsto—or second or third or fourth—time at college in the coming weeks, Shields' sentiments will ring true to more and more parents.
Celebrities—sometimes they're just like us!