This guyyyyy.
We'd almost forgotten about the catastrophe that was Fyre Festival in the Spring of '17 that spawned two documentaries, but the scheme's founder Billy McFarland was just released from prison and reminded us all... with a very questionable tweet.
McFarland—who served about four years of his six-year sentence—announced Sunday that Fyre Festival II is finally happening.
Were there actually people waiting for it‽‽
Here we go... again.
McFarland tried and failed to host Fyre Festival before—a supposed exclusive and elite music fest on a Bahamian island.
Like Coachella, except much more luxurious and exclusive.
It was all the faux sensation with McFarland reportedly paying celebrities like Kendall Jenner to endorse the event of a lifetime.
However...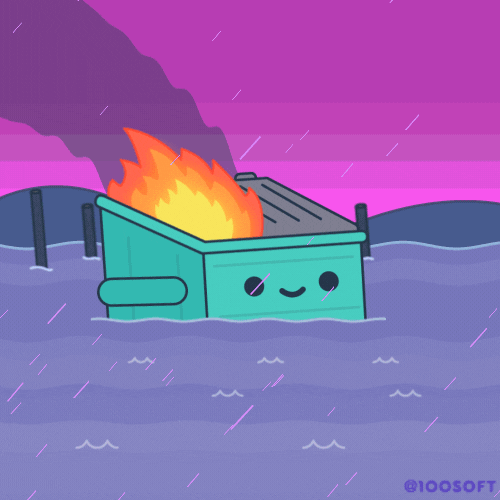 Giphy
It completely imploded.
Musical guests canceled and attendees—who reportedly paid between $1,000 and $12,000 and were promised luxury accommodations and gourmet food—were fed sparse sandwiches and put in FEMA tents and found themselves stranded without adequate food, water, shelter or transportation.
McFarland's scheme cost investors $26 million and resulted in his six-year prison sentence.
So, it makes sense that many on social media questioned the rebirth of his already-proven-catastrophic idea.
In response to the Fyre Festival II announcement, one user on Twitter wrote:
"Tell me why you shouldn't be in jail."
McFarland replied:
"It's in the best interest of those I owe for me to be working."
"People aren't getting paid back if I sit on the couch and watch TV."
He added:
"And because I served my time."
While people had some cheeky responses to McFarland's prompt:
"Tell me why you should be invited."
Others questioned the logic behind the idea, especially considering the millions of dollars he scammed from people already using the same "business model."
We guess we'll have to wait and see who might actually commit to being on this lineup.
But based on the replies on Twitter, it doesn't look like anyone will be rushing to get tickets.