A new pop-up bar is offering drinkers an unusual activity to accompany their cocktails.
The chance to play with rats.
---
Yes, you read that right.
Rat Bar, organized by San Francisco Dungeon, will open to customers next month following the successful run of a similar event at the California tourist attraction, Rat Cafe.
The bar advertised the upcoming event on their Facebook page.
Drinkers will be offered a half-hour slot to play with the rodents as well as supping on an inevitable rat-themed cocktail:
the Ama-RAT-o Sour.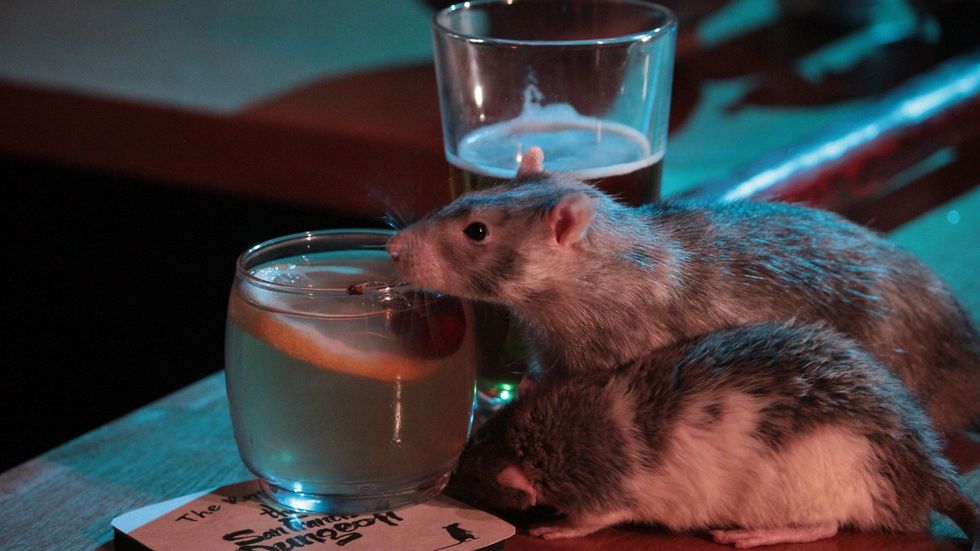 RatsSan Francisco Dungeon
Patrons will also be treated to an hour-long interactive show about the:
"weird, twisted, dark side of the city's history."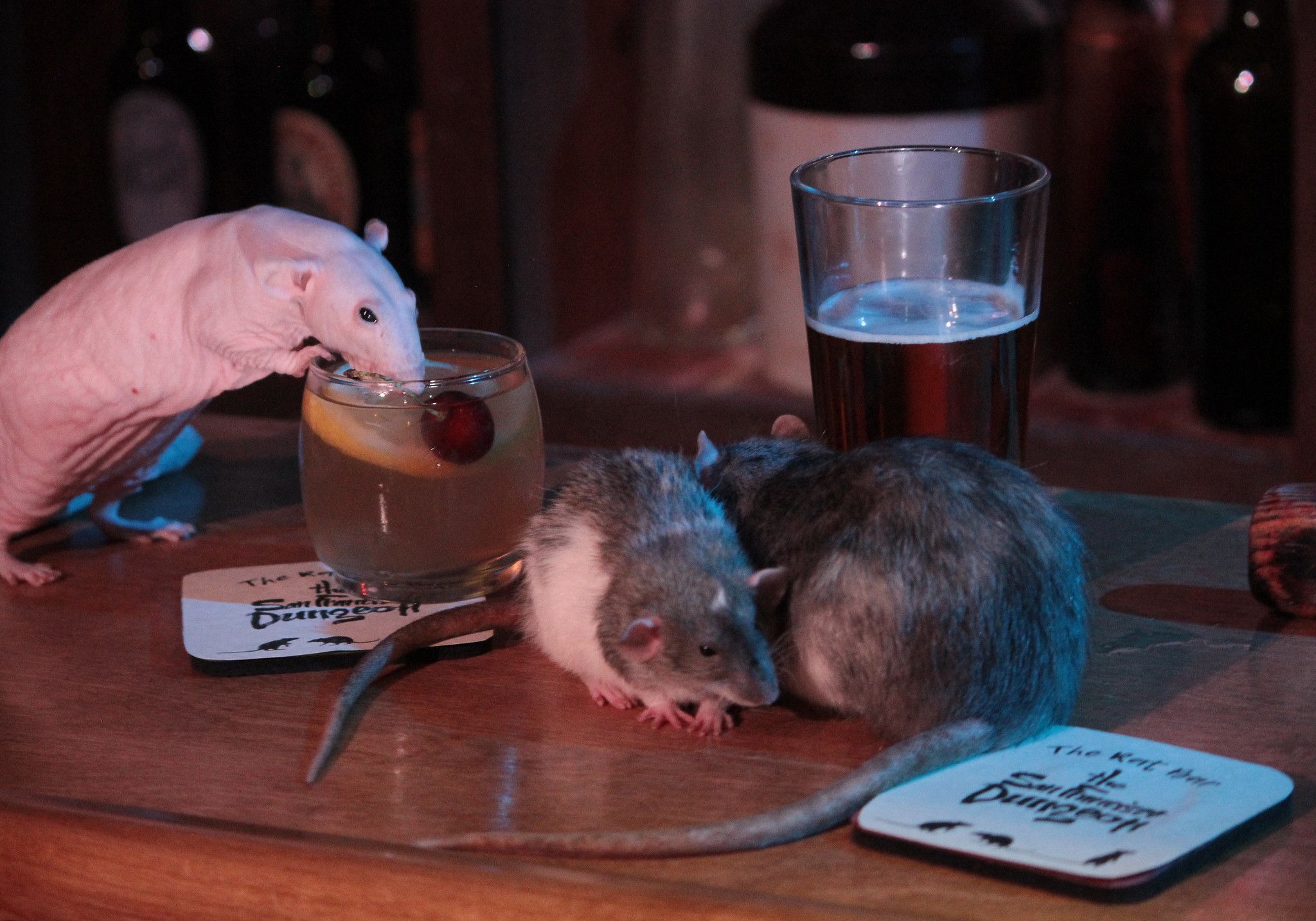 Patrons will sip on special rat-themed cocktailsSan Francisco Dungeon
Matthew Clarkson, head of marketing for West Coast Midway Attractions said:

"Let's be honest – pastries and coffee were nice and all when we hosted the Rat Cafe but that was a lot of work."
"We thought, 'F it. This time, get drunk, see our show, touch rats and get drunk some more'."
After their successful Rat Cafe--enjoy pastries & coffee, play with rats, and learn about a darker side of SF histo… https://t.co/c70fWQ4gO0

— HERO (@HERO)1559577314.0
Reactions online have been mixed, but most people wanted to take a pass on the rats.

I can think of about at least hundred other species I'd rather drink with. https://t.co/oWDEV3DZ6i

— Wendy Suares (@Wendy Suares)1559328442.0
In San Francisco, a pop-up Rat Bar, where you can play with real rats, after a cocktail and history lesson about Ch… https://t.co/FPpIiTifmf

— Camper English (@Camper English)1559158652.0
Kind of a lot going on there. Also: The welcome cocktail is an "Ama-RAT-o Sour"

— Camper English (@Camper English)1559158685.0
@alcademics I'll take the history lesson, and the cocktails without the live rats. My only comment about the rats.… https://t.co/ynSH0gz5KZ

— Laurie Van Thiel (@Laurie Van Thiel)1559221639.0
@alcademics "play with real rats"? 🐀 Is that an optional activity or are the rats just running around on the bar top?

— TheDataStill Spirits Competition Mgmt (@TheDataStill Spirits Competition Mgmt)1559159111.0
SF is truly filthy https://t.co/UaHGxgw9ge

— pam silleman designs (@pam silleman designs)1559378158.0
A San Francisco tourist attraction is launching a pop-up bar themed for the city's "weird, twisted, dark" history —… https://t.co/RMdbAdmk4O

— Claire Magazine (@Claire Magazine)1559377587.0
Eek! Rat pop-up bar headed for San Francisco The San Francisco Dungeon at Fiisherman's Wharf is hosting the unusual… https://t.co/QjSzCa6Tbh

— BMupgrade.com (@BMupgrade.com)1559337085.0
A little vermin with your vermouth? Ask any girl whose drank with snakes before. #FoxNews https://t.co/T6eQn2cgLO

— Tony Pizza (@Tony Pizza)1559358349.0
Rats have been provided for the event by a local charity, Ratical Rodent Rescue.

The event will take place on June 13-15, and tickets cost $49.99.