Andy Cohen posted a naked throwback photo from 30 years ago to raise awareness for an important cause and asked followers if he should recreate the pose for a new post.
May is skin cancer awareness month.
Skin cancer is the most common form of cancer, with five million cases being diagnosed in the U.S. each year.
In recognition of the important cause, Cohen collaborated with Elta MD professional skincare products and bared it all to encourage people to periodically check their skin condition with a dermatologist.
Earlier this week on Instagram story, the 54-year-old TV personality and host of Watch What Happens Live with Andy Cohen, shared a cryptic photo of his younger self in the nude when he was in his twenties.
He asked followers in the caption:

"Feel like I still got it! Should I recreate this 30 year old nude photo????"
A strong majority responded, "yes," to the poll.
And he delivered.
Along with the carousel of photos of the old and new naked photoshoots, Cohen wrote:

"Thirty years ago, I posed for photographer @spencertunick (swipe for that image)."
"And I did it again… May is #SkinCancerAwareness Month and I'm partnering with @eltamdskincare to remind you all to wear sunscreen and #GetNaked… for a skin check with your dermatologist."
He encouraged followers to tag their friends who needed the reminder.

He added:
"For every tag in the next 30 days, @eltamdskincare will donate a bottle of sunscreen to the @curemelanoma foundation, up to $100,000 in value #EltaMDPartner."
Fans and entertainment industry colleagues approved the special message and photo.

@bravoandy/Instagram

@bravoandy/Instagram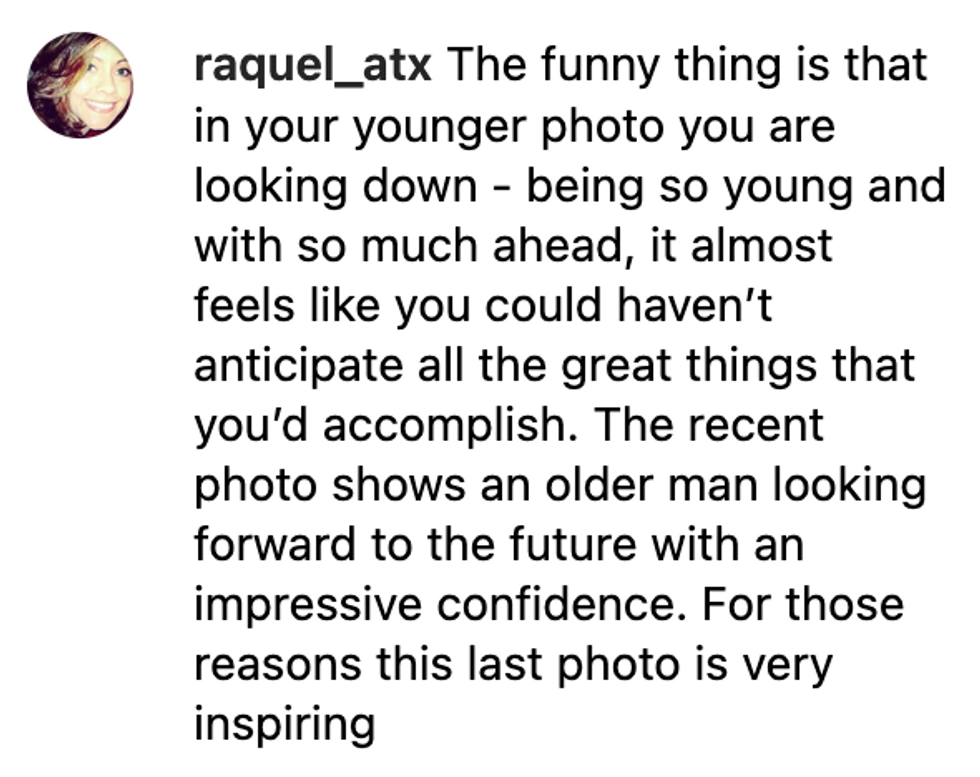 @bravoandy/Instagram

@bravoandy/Instagram

@bravoandy/Instagram
"Skin cancer is very personal to me," said Cohen in another Instagram story post filmed just prior to recreating his nude photo.

Pointing to his bottom lip, he continued:

"I had a little brown dot right there for a while that I thought nothing of."
"My pal Kelly Rippa noticed it and said, 'you have to get that checked out immediately. It looks like skin cancer.'"
"And guess what? She was right."
Cohen said he had a malignant melanoma which he had removed.
"It totally changed the way I view my skin and that I protect my skin," he said.
"So to remind you to think about your skin, I am partnering with Elta MD on a really cool project that involves me showing my skin."
He said he was using Elta MD sunscreen products, which are rated #1 and recommended by Dermatologists.
Skin cancer is fortunately one of the most preventable cancers, according to the Skin Cancer Foundation.

Dermatologists suggest avoiding frequent and prolonged sun exposure.
They also advise people to check their skin for warning signs and to use sunscreen and wear appropriate protective clothing, even on cloudy days.