Shelley Yoakum started going to the gym with her daughter Stella following doctor's instructions. Now, Stella has turned into a powerhouse who now lifts nearly twice her own body weight.
Back in 2016, Shelley Yoakum knew that her diet of junk food and calorie-laden snacks had to go.
Since Shelley was a single mother, going to the gym meant Stella had to come along. Only for the little girl to become a fitness freak, who now works out four times a week and can deadlift an impressive 85lb.
"Everyone at the gym thinks Stella is awesome, but I have had some mixed reactions from people, who have questioned whether her weightlifting is safe," Shelley said.
"I would never put my child at risk. She pushes herself – there's nobody forcing her to do this."
"I also have lots of people thinking that, because she's a girl, she should be playing with Barbie dolls or doing cheerleading, but that's not Stella."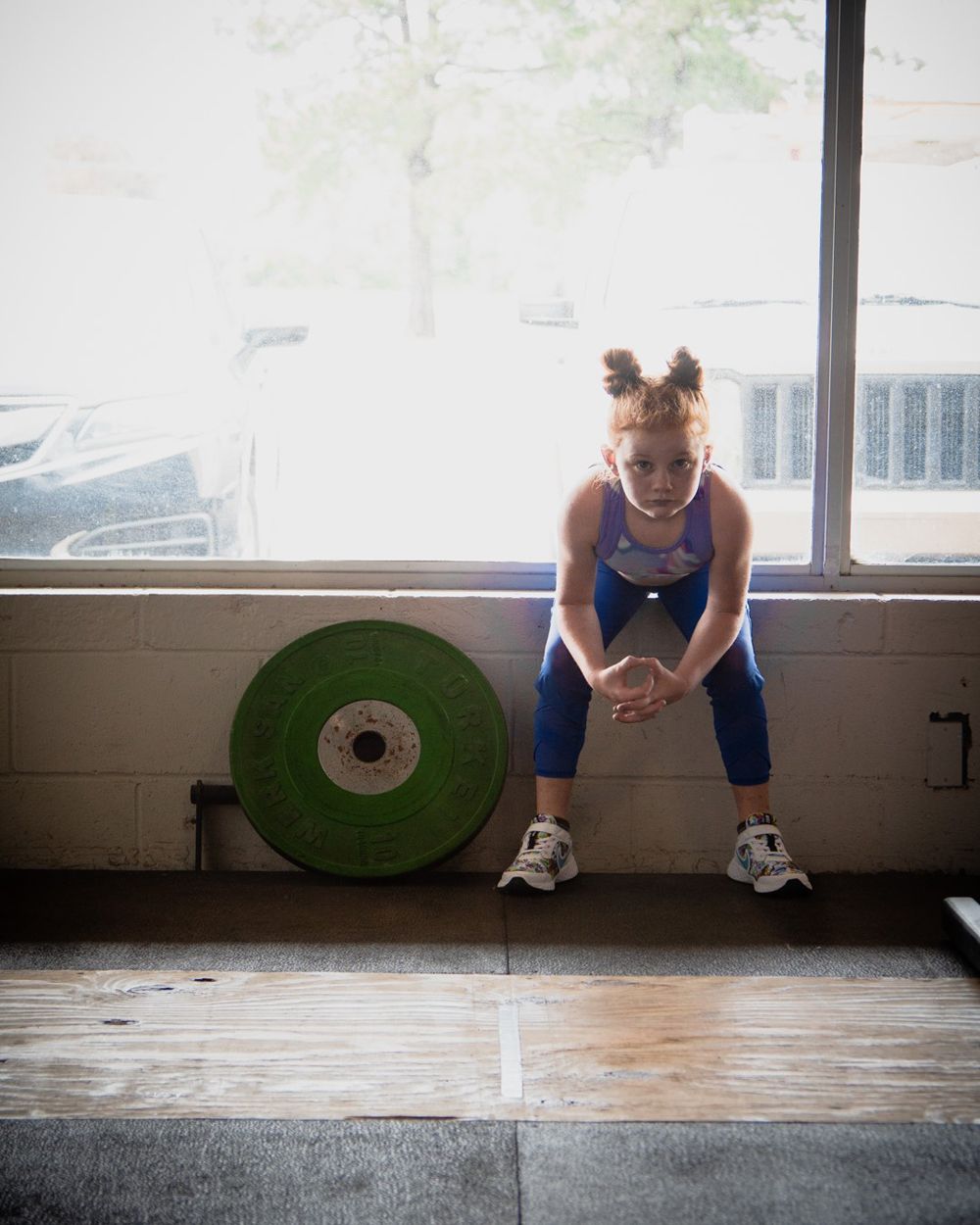 Stella (PA Real Life/Quick Visuals)
"She thinks it's cool to be strong, and is proud of her muscles," she said.
For years, Shelley depended on junk and takeaways.
But her friend's frank words, followed by her cardiologist's warning about the strain her eating habits was putting on her heart made her determined to change.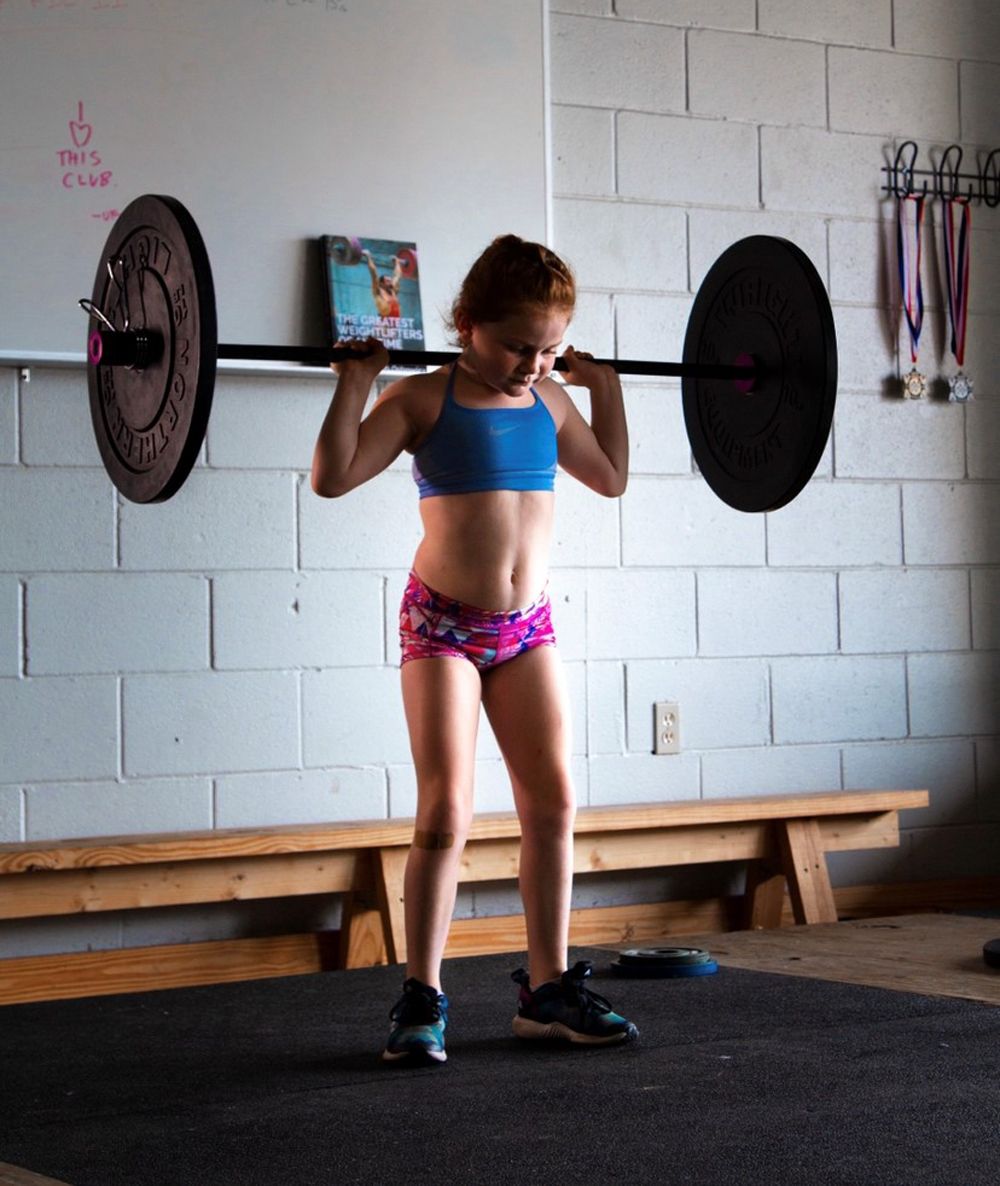 Stella (PA Real Life/Quick Visuals)
"For years, I didn't look after myself and didn't care about anything. Then, all of a sudden, I had Stella – a tiny person to think about," she explained.
"I had a heart-to-heart with a friend, who gently made me realize that I needed to start taking better care of myself, so I could be there for my daughter."
"I couldn't stand the idea of her growing up without a mum and promised to do whatever I could to get healthy."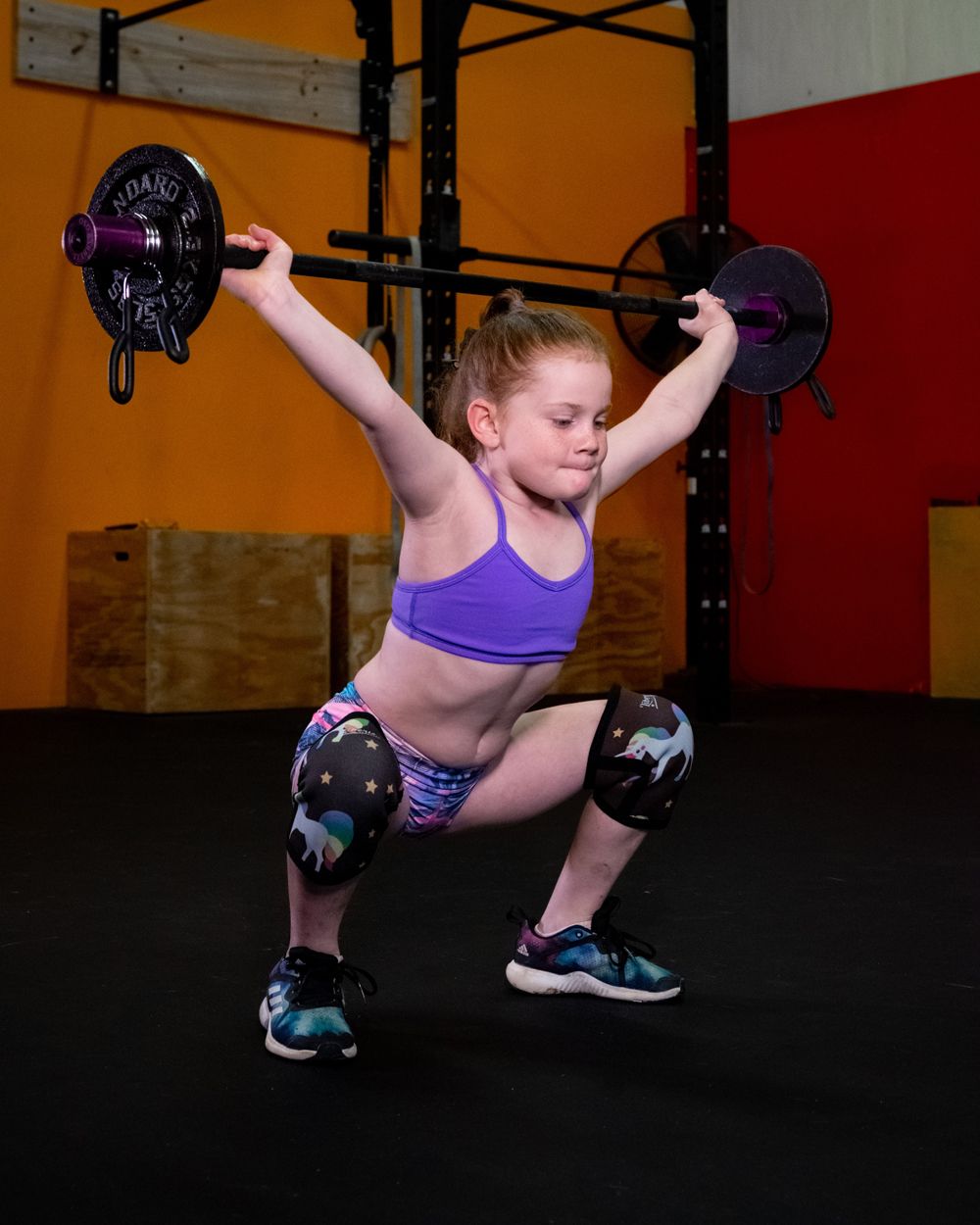 Stella (PA Real Life/Quick Visuals)
In 2016, Shelley joined a local gym and started regularly working out.
"As a single mom, I had to take Stella with me, otherwise there wouldn't have been anybody to watch her," she said.
"Luckily, my gym is a great place and very understanding, so they loved having her."
On her very first visit, Stella walked an 800 meter track alongside her mom.
The more time the little girl spent at the gym, the more interested she became in all the people keeping fit.
"I met one of my dear friends, Sasyha, at the gym, and Stella was in awe of her," she laughed.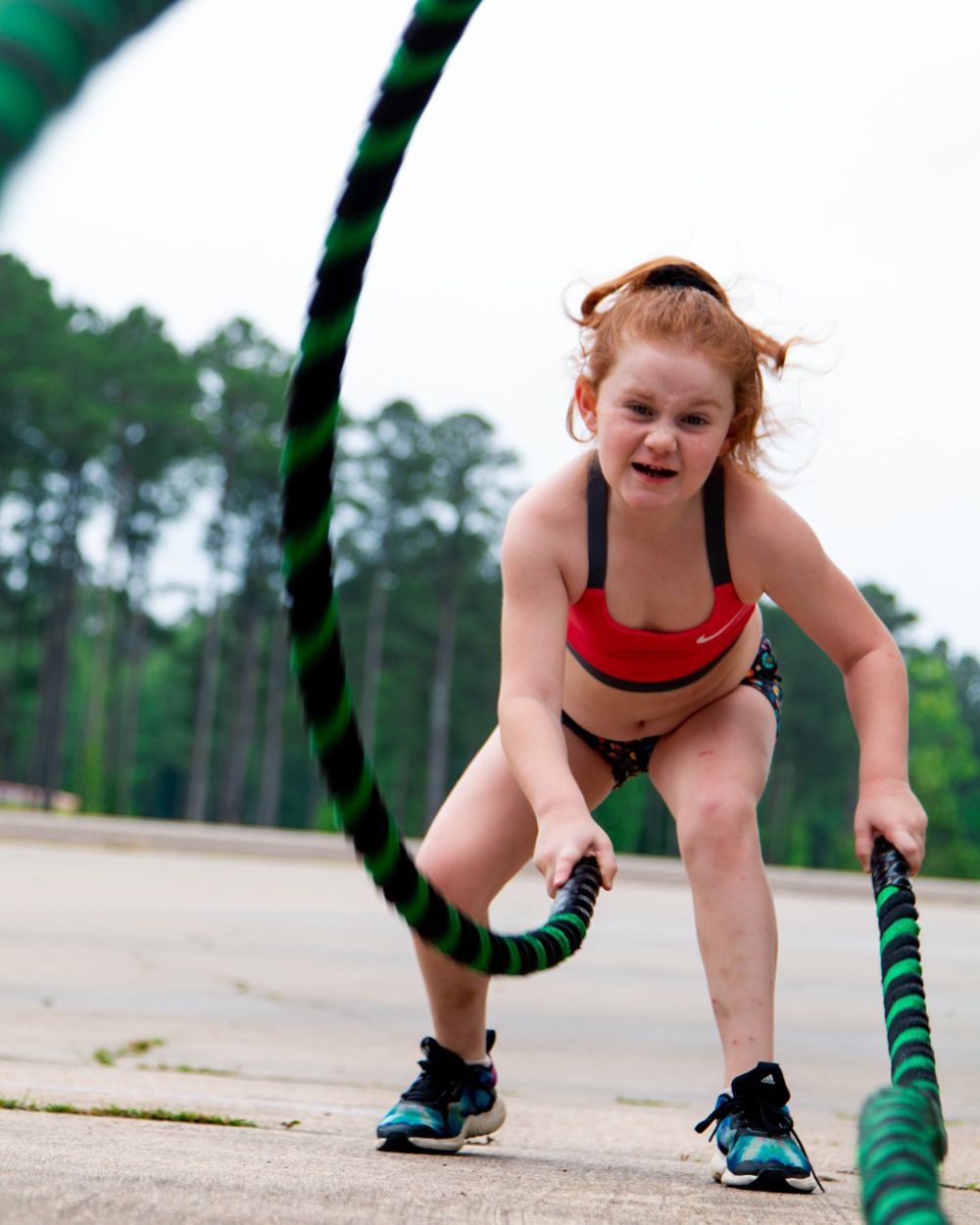 Stella (PA Real Life/Quick Visuals)
"She wanted to be just like her," she said.
"One day Saysha invited Stella to work out with her and she loved every minute. She soon became a little celebrity at the gym and would work out with people if they didn't have a partner and wanted one."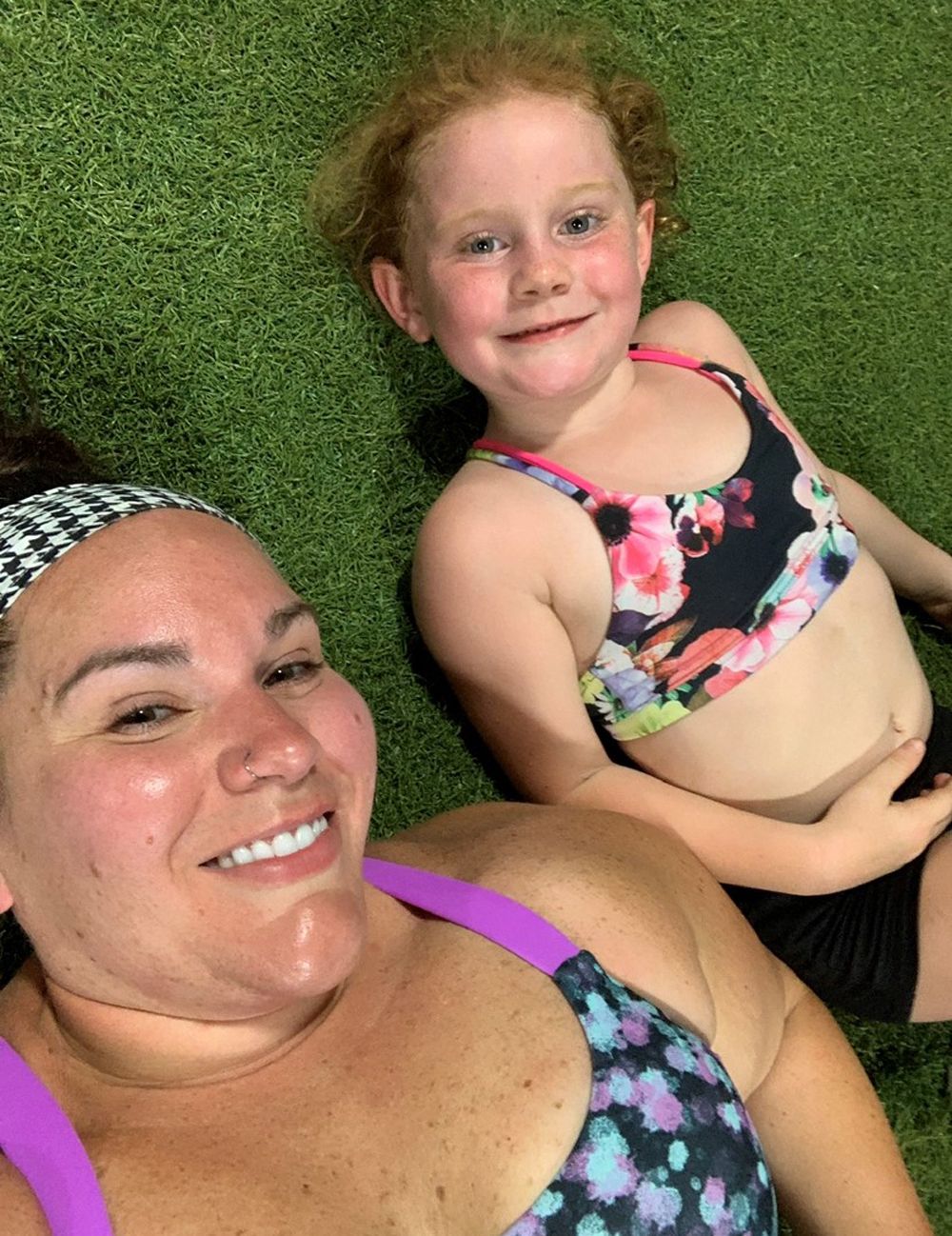 Shelley and Stella (PA Real Life/Collect)
And, by 2017, Stella was strong enough to enter her first fitness competition.
"There she was, this teeny, tiny thing, up against all the big kids, but she held her own," said Shelley.
In 2018, Stella competed twice more, bagging a second and third place win.
Now working out at least four times a week, usually alongside Shelley, she also has her very own weightlifting coach who she sees every Monday.
"Right now, Stella can bench press, which is when you lie down and hold the weight above your head, about 45lb (3st 2lb)," she said.
"She can deadlift – where you lift a barbell off the floor, bringing it up to your hips before placing it back down – even more. Recently, she lifted 85lb (6st), which is more than I can do."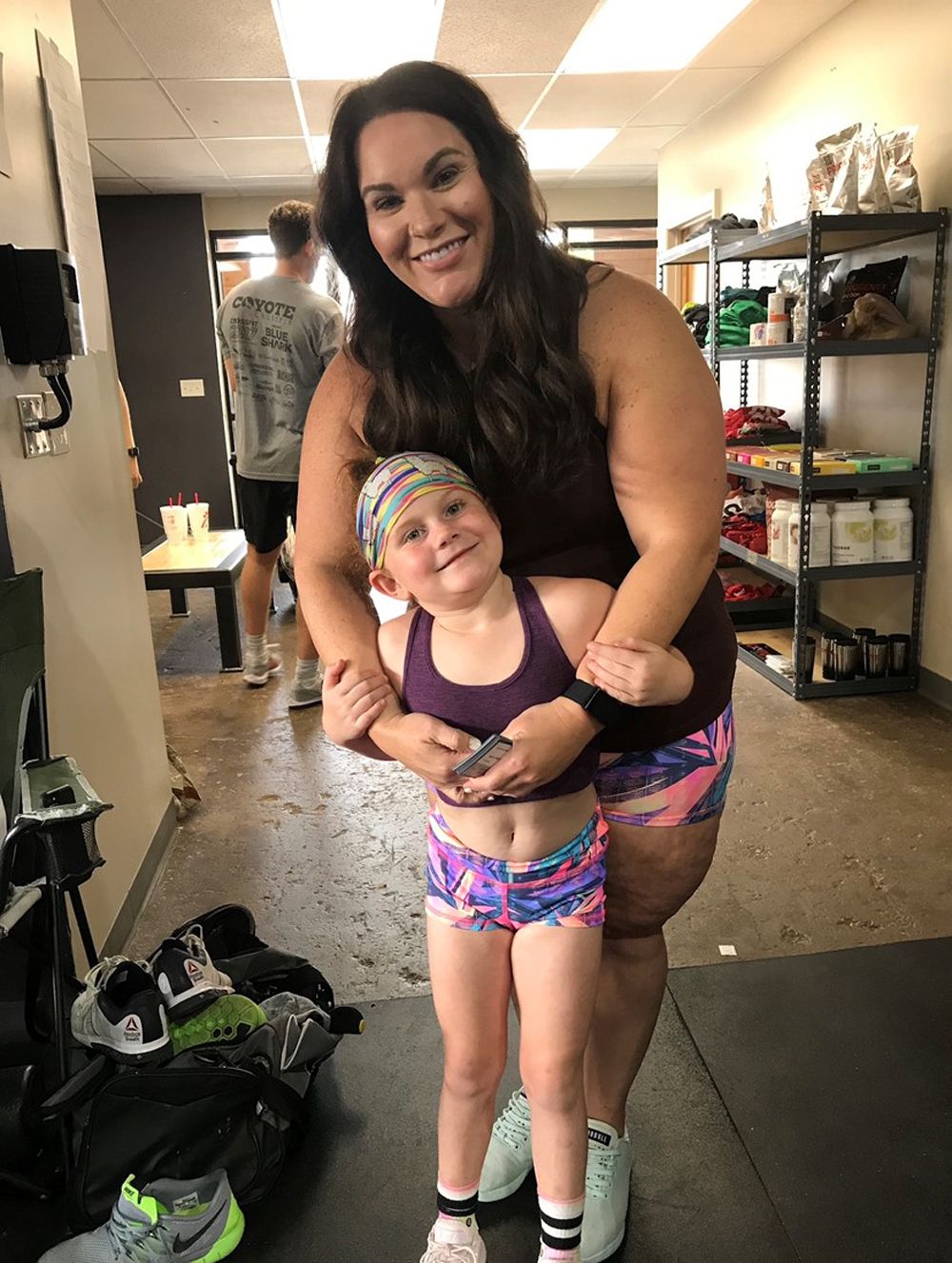 Shelley and Stella (PA Real Life/Collect)
"She weighs about 50lb (3st 5lb), so it's almost double her own body weight," Shelley said.
During the summer, Shelley and Stella enjoy swimming together as well as hitting the gym for more traditional workouts that will include rowing, running, push ups and cardio.
To give their bodies the right fuel they both follow healthy eating plans.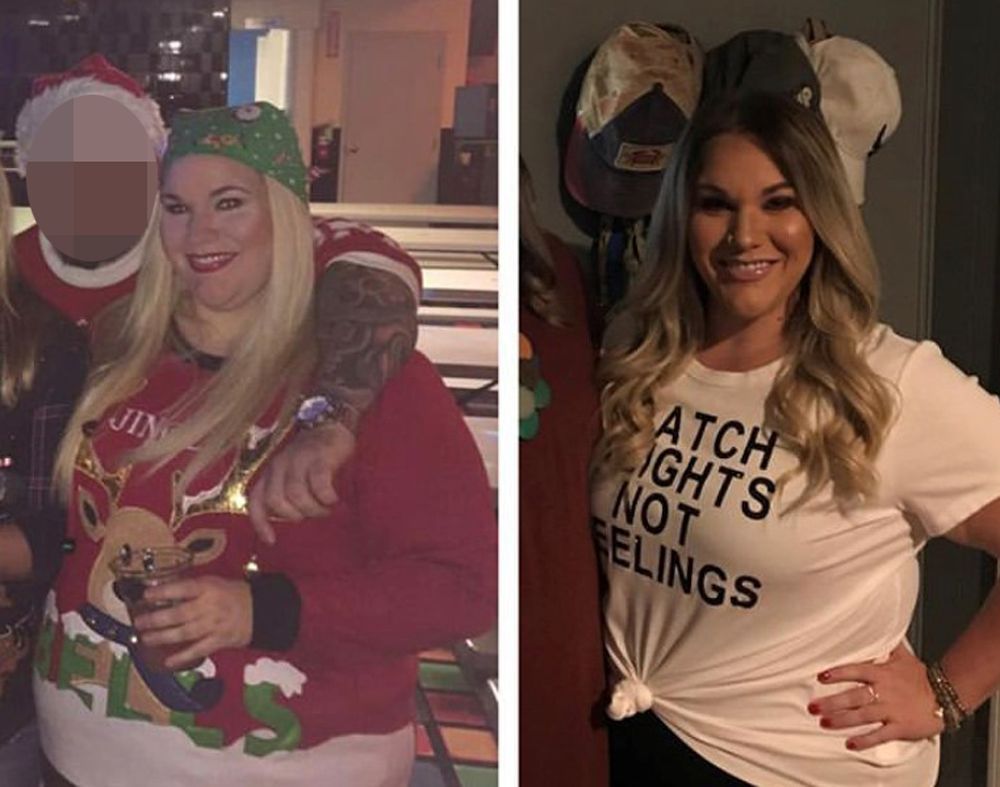 Shelley before and after her transformation (PA Real Life/Collect)
"I don't want to deny her a childhood, or be one of those overly pushy mums," she said.
"She has protein shakes after each workout to help her muscles recover, and eats a lot of fruit and vegetables, but she is also still seven so, of course, there are days when she will want an ice cream or a cookie."
"I want her to be healthy and never want her to struggle with her size like I did, so I try to teach her about having a balanced diet, but at the same time, I want her to enjoy herself."
During each workout, Shelley also tries to incorporate a life lesson for her girl. She's teaching her about things like teamwork, respect for other people and their space, and why it is important to honor commitments.
"One of the biggest benefits of being so into fitness is the fact it's given Stella such body confidence," she explained.
"She is so secure in herself, which is wonderful to see, as so many girls grow up feeling anything but that."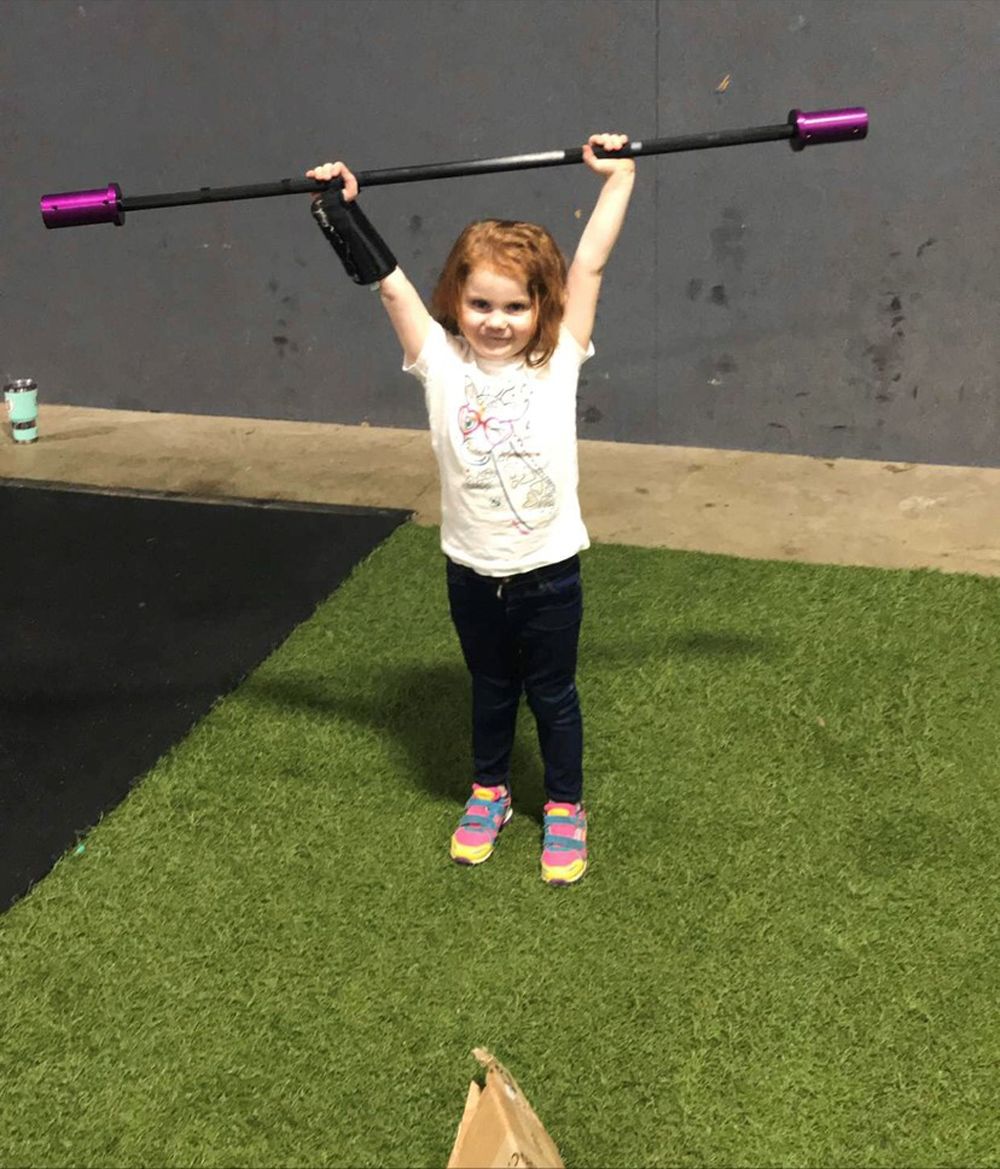 Stella aged four with her first ever barbell (PA Real Life/Collect)
"She has been around lots of strong, powerful women at the gym and wants to be just like them," Shelley continued.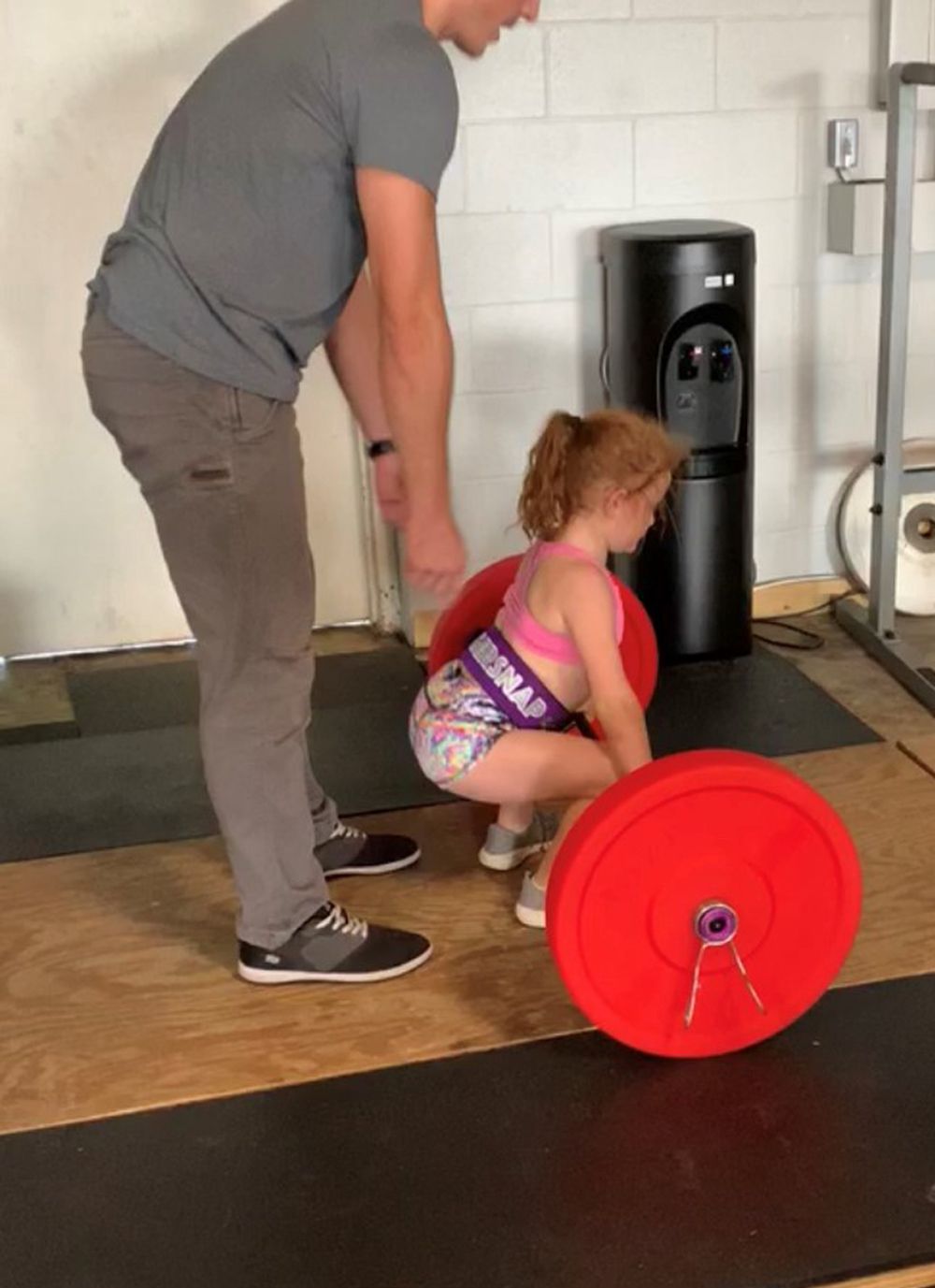 Stella and her weightlifting coach (PA Real Life/Collect)
Keen for other parents to see the positive effects of fitness and to prove that women and young girls have a place in the typically male-dominated world of competitive sport, she wants to share their experiences.
"Despite what some people think, I'm not pushing Stella into anything. She wants to learn, and wants to be like the adults she sees at the gym," she said.
"All her coaches are certified and would never put her in harm's way or make her do workouts that could hurt her.
"She's the one asking me if we can go to the gym – not the other way around."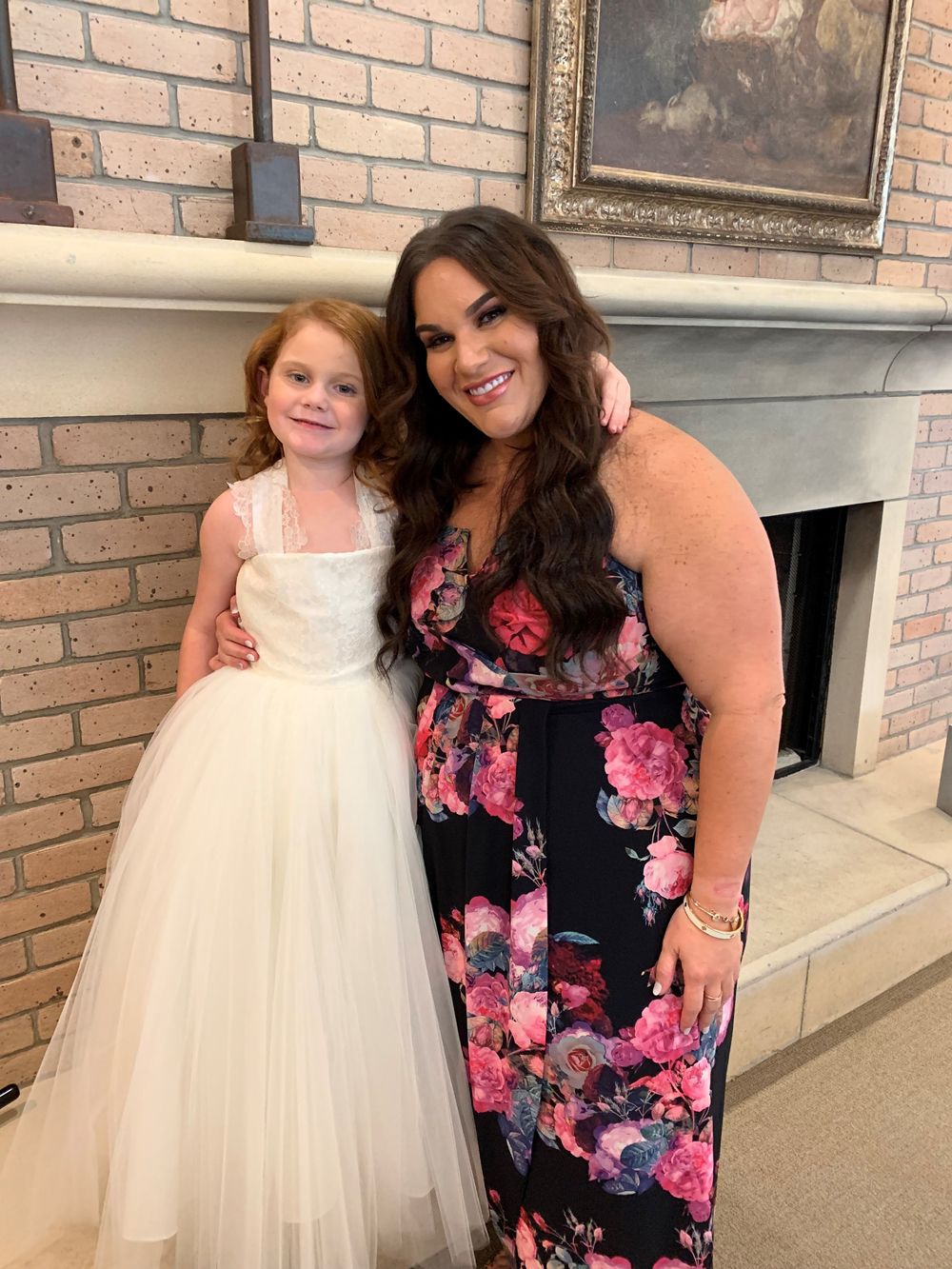 Shelley and Stella (PA Real Life/Collect)
"Fitness is our thing and we've met so many amazing people, who will be friends for life, through it," she added.
"Stella is headstrong and confident and am so very proud of her."