A 64-year-old office worker and her psychic son have spoken of the unlikely hobby they share – pole-dancing.
Out-performing people half her age, Robyn Warrener, who took up the sport 11 years ago to channel her "inner goddess," saw pole as the perfect tonic for her son Mark McLauchlan, 38, when an injury ended his globetrotting acrobatic career with the world famous troupe Cirque De Soleil.
Now, despite living 1,000 miles apart in Australia – Robyn in Brisbane, and Mark, 38, in Melbourne – they train together using video calling apps.
Still enviably supple in her sixties Robyn said:
"Not many mothers do this with their sons. We would love to one day take our act to the next level. I have thought about going on 'Australia's Got Talent' as the mum and son pole-dancing duo."
"I started pole-dancing later in life, in my 50s, so I also want to show people that it's never too late to try something new."
"People can never believe I'm the age I am, but I'm stronger than ever and can keep up with the youngsters in my classes. I never want to be still for too long. You've got to keep moving."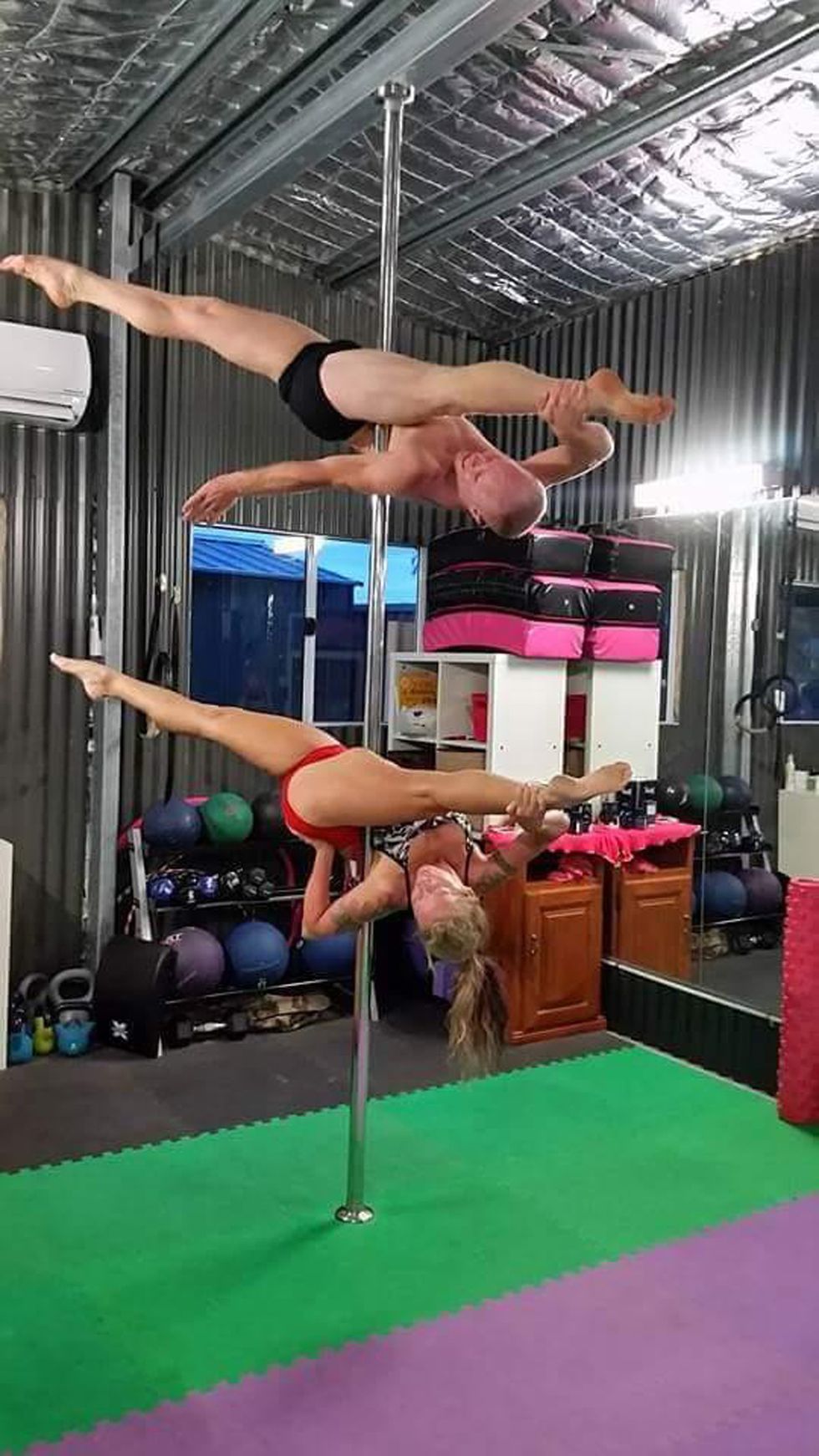 Mark and Robyn training together (PA Real Life/Collect)
Hooked after her first class, when Mark returned to Brisbane after sustaining a nerve injury in his right leg in 2013, ending the career he loved, keen to lift his spirits, Robyn, who is married to counseling student Trevor, 52, suggested he joined her at a pole-dancing class.

Singleton Mark, who now works as a spiritual healer and psychic, as well as a gymnastics instructor, says they have never looked back, adding:
"I love telling people that Mum and I pole-dance together."
"Luckily, we've never had any negativity. People think it's really cool, and they cannot believe she's my mum when I show them her picture and tell them how old she is."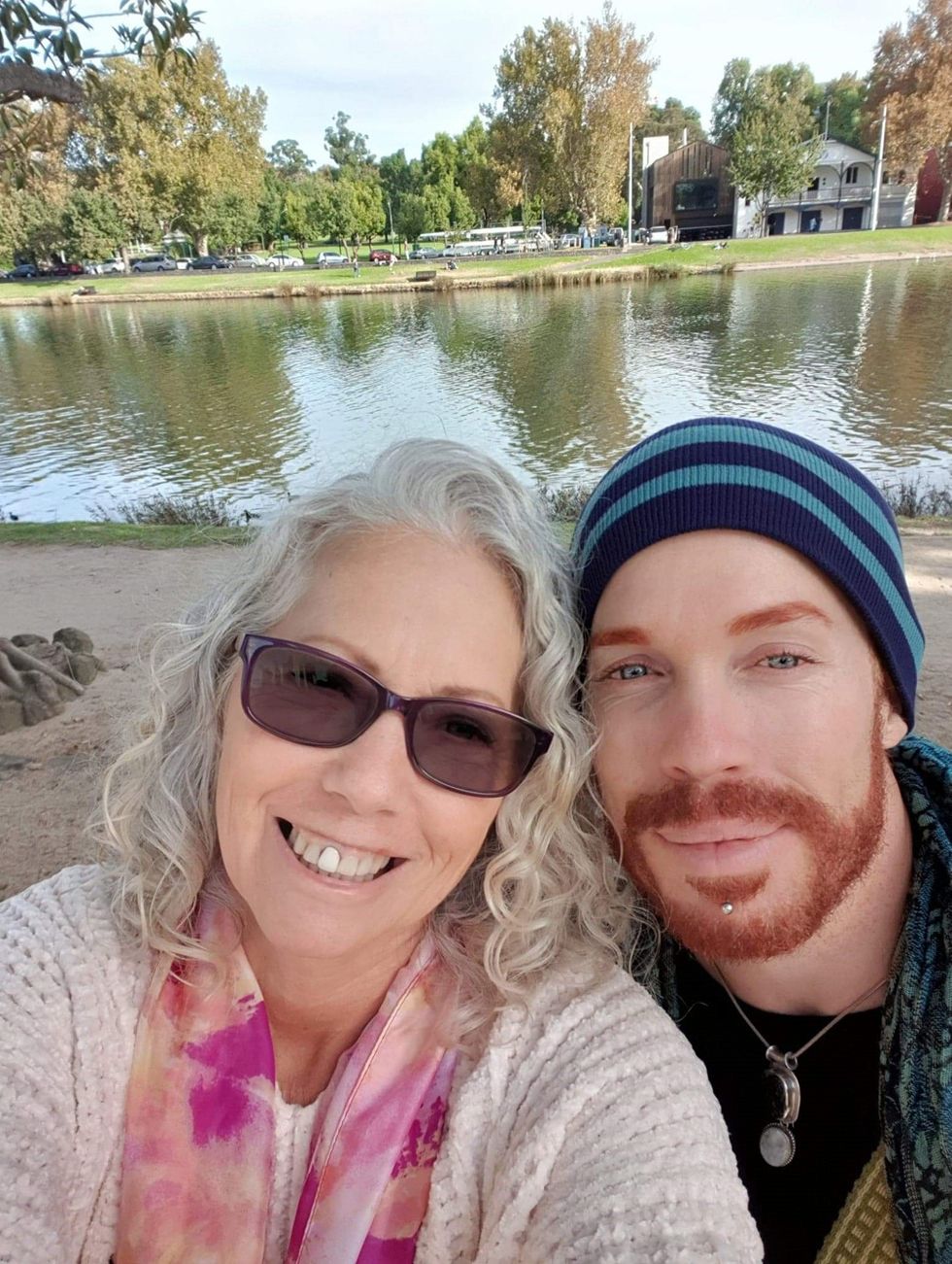 Mark and Robyn (PA Real Life/Collect)
Despite Mark being the gymnast and, for a long time, a professional circus performer, it was Robyn who first took a spin around a pole, after seeing classes advertised locally.

Immediately surprised by the athletic demands of the sport, she said:
"I thought I'd be learning to prance around a pole and look all pretty – but I quickly learned that it was all about strength."
Regularly attending classes for 11 years, Robyn has now perfected increasingly complex moves.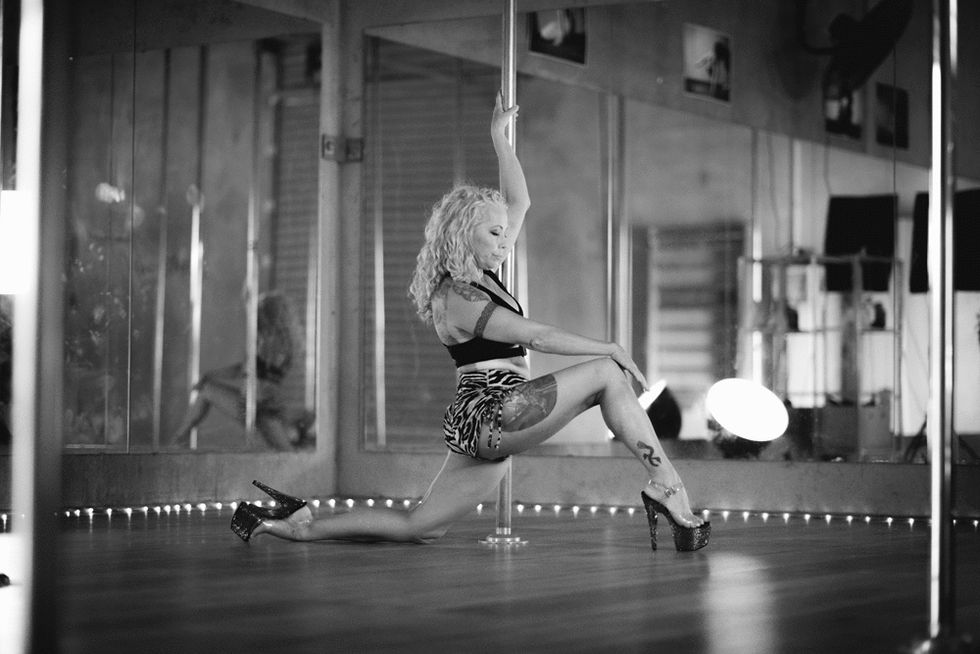 Robyn (PA Real Life/@mayphotography.aerial.art)
And when Mark first tried the sport, after his career-changing injury, she was a worthy dance partner when they paired up as a dynamic duo.

He recalled:
"My world came crashing down after my injury. I came back to Australia after traveling the world and mum encouraged me to come along with her to a class."
"She thought it would be a good way for me to play, dance, and do something for my mental energy. So, she dragged me along with her. I had no idea then that I'd continue it, but I found a real joy in pole-dancing."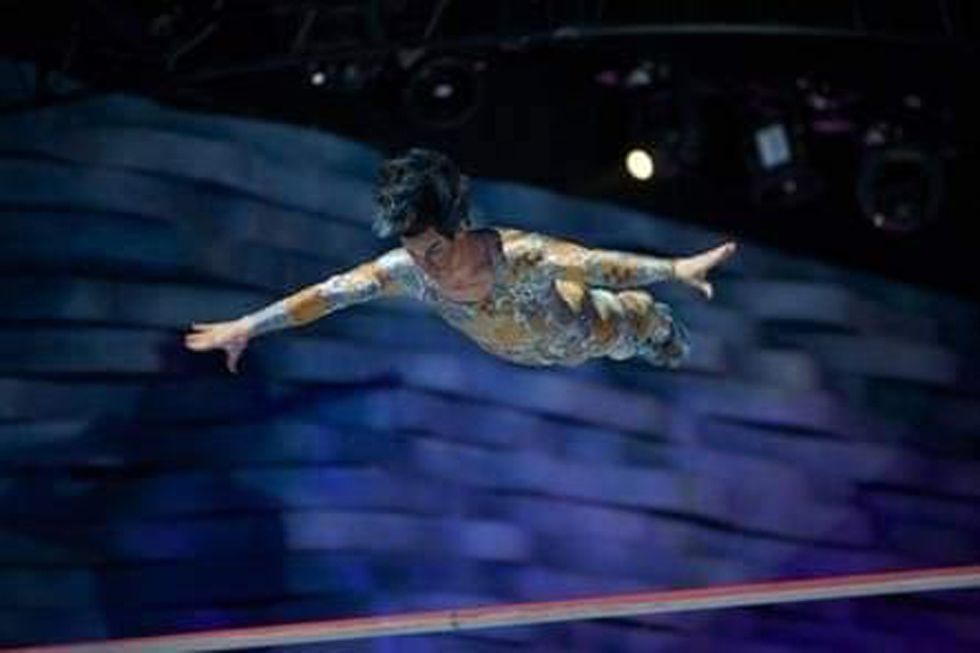 Mark in his circus days (PA Real Life/Benoit Fontaine)
Six months later, Mark left Brisbane to move to Melbourne – but he and Robyn continued to train in their respective cities, sometimes even working out together over video calling apps.

In time, they became skilled enough to start competing.
To date, Robyn has taken part in one competition, while Mark has a string of second and third place wins under his belt.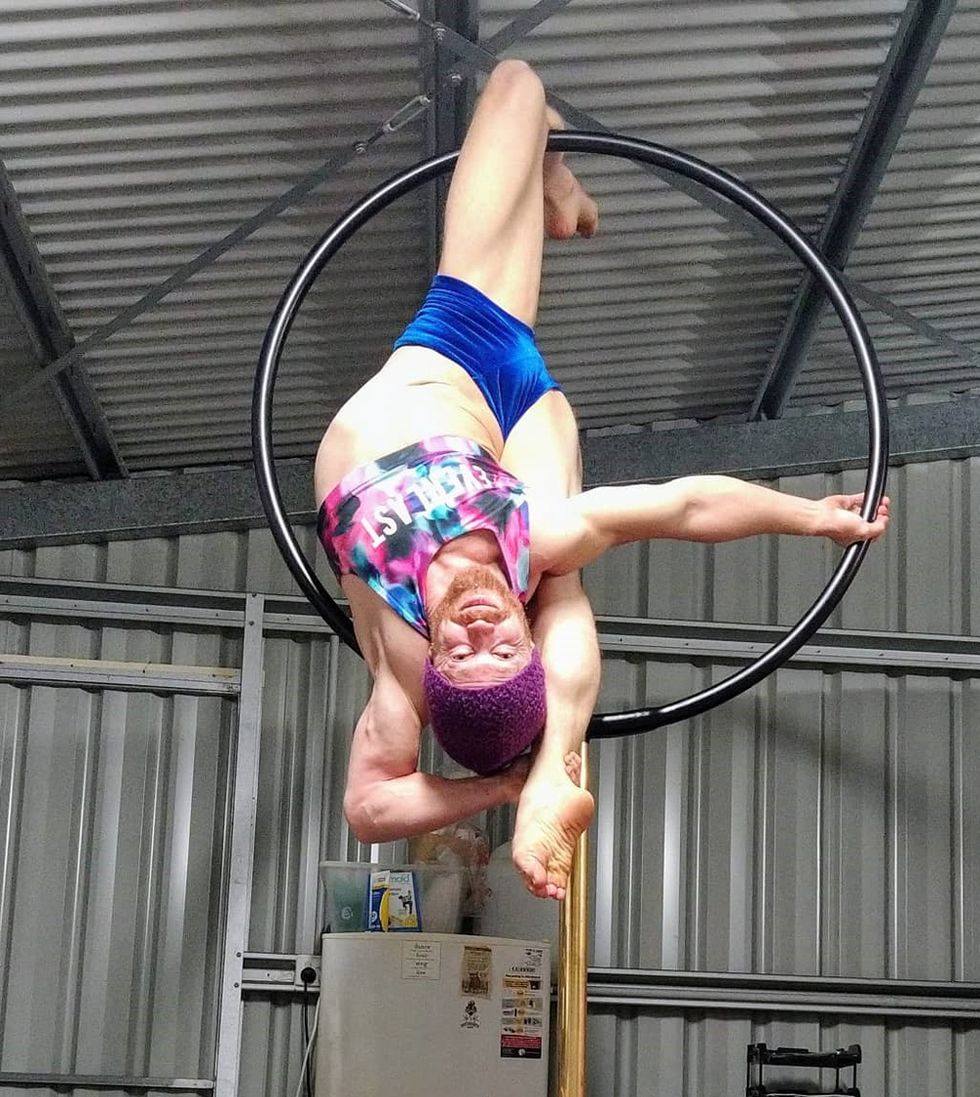 Mark training (PA Real Life/Collect)
"There aren't many chances for male pole-dancers to have a stage, so I mainly started competing because I missed performing – not necessarily to win," he said.

"I would be up against people a lot younger, at the start of their gymnastic careers. Competitions are exciting but very stressful. You don't have long to impress the judges, so you cram a lot into a few short minutes to show them what you can do."
With the gyms and studios that mom and son usually frequent closed because of the pandemic, they are still training three times a week on poles they have in their homes, as well as doing three further general workouts to build strength and stamina.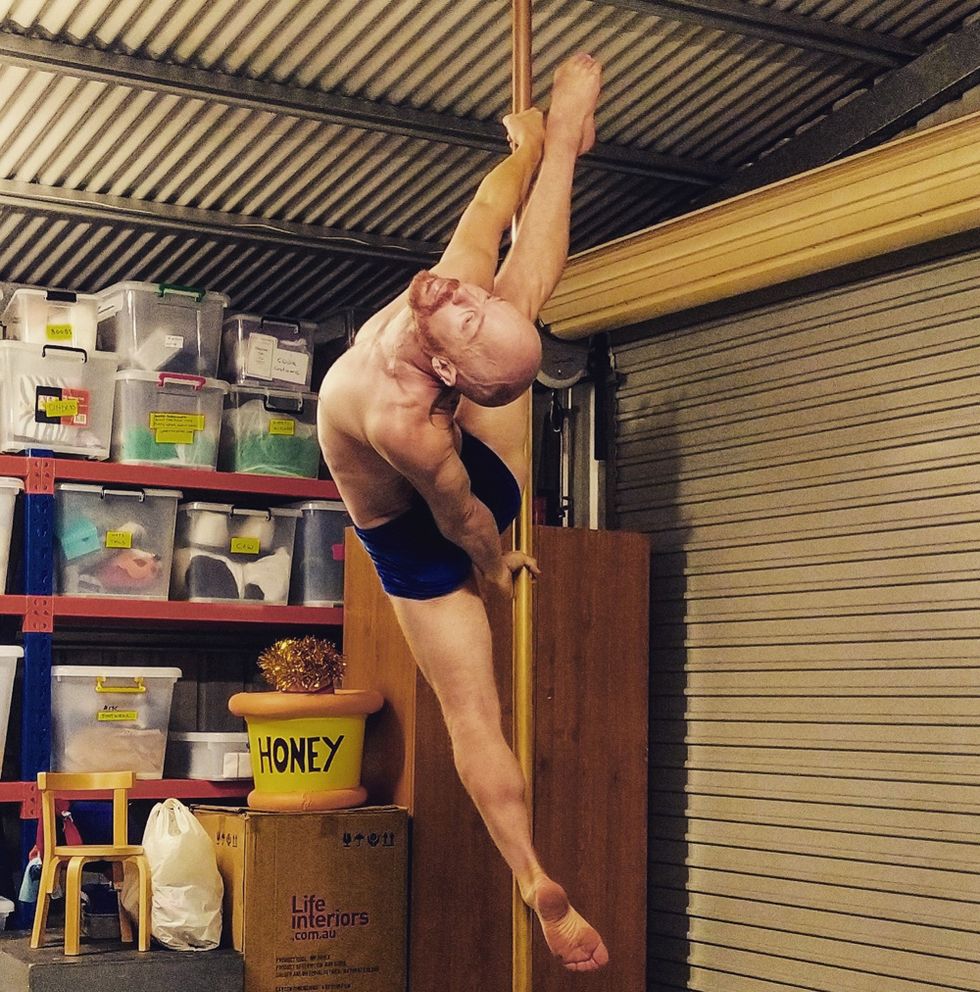 Mark training (PA Real Life/Collect)
"We share ideas and training methods and keep one another motivated," said Robyn. "Mark has a lifetime of acrobatic experience and so really helps me with my form."

"Being in different cities, we use video calling a lot, like Facebook Messenger or Instagram – especially at the moment."
By sharing their story, Mark and Robyn hope to dispel myths that pole-dancing is the reserve of exotic club dancers and to encourage anybody curious to shake off their inhibitions and give it a go.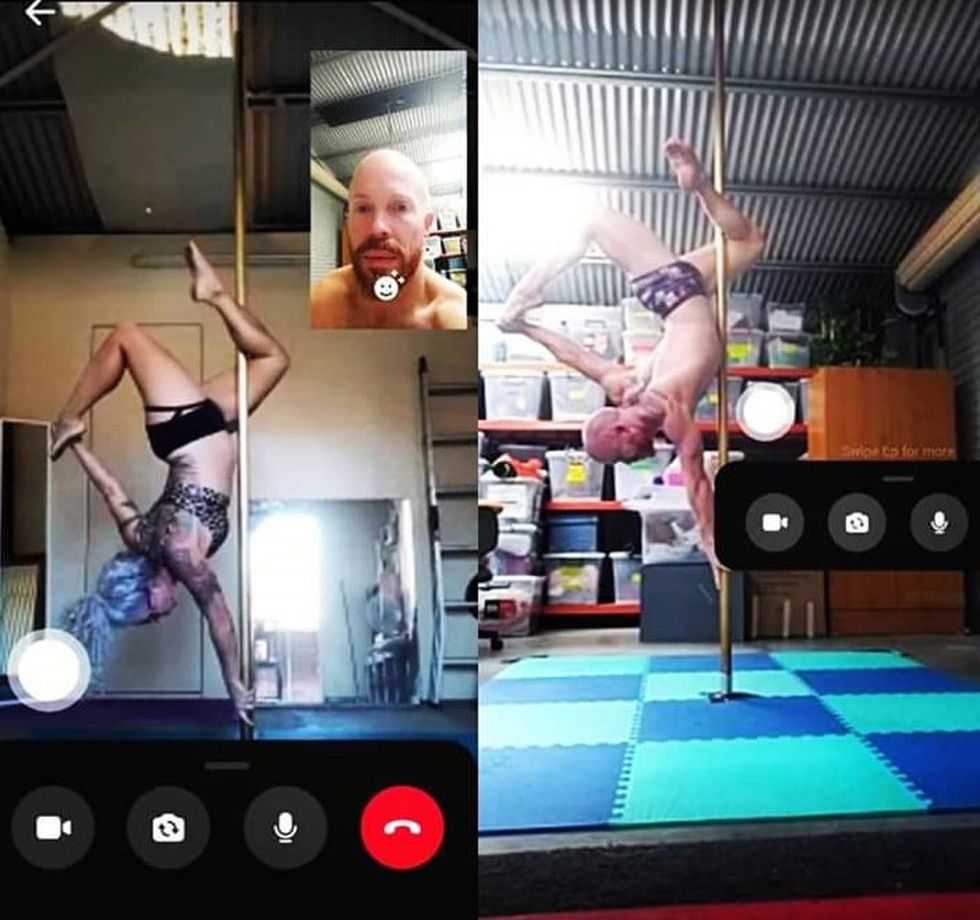 Mark and Robyn training together over video call (PA Real Life/Collect)
Robyn laughed:
"At my age, I don't think anybody is looking at me as a club dancer, but I hope people out there who have been toying with giving pole a go will decide now to try it for themselves."

"In a class, you won't be asked to do anything you aren't comfortable with, and before long, you will be too focused on mastering moves to notice your nerves."
"It's the only sport I've ever found that never gets boring. You get strong and stay strong – all while having fun. What could be better than that?"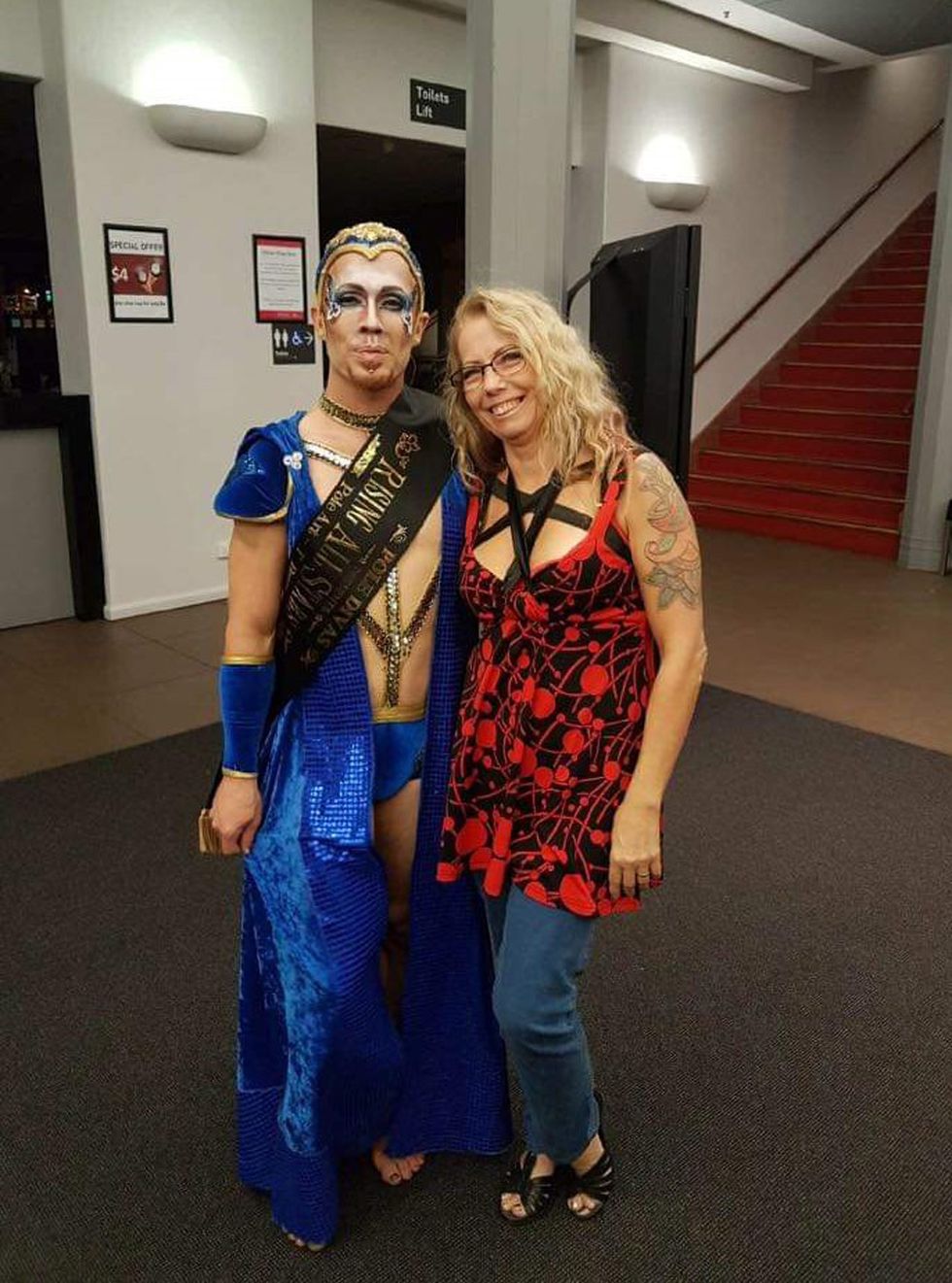 Mark and Robyn (PA Real Life/Collect)
Echoing his mother's sentiments, while Mark admits that being a man in such a female-dominated space can be daunting, he stresses that pole is open to everybody – no matter their size, shape or gender.

"I can understand why men may feel hesitant to try pole-dancing when all the stereotypes say it is either a girly thing or a stripper thing – but really, it's whatever you want it to be," he said.
"With other sports, the rules are strict and there's usually one way of doing things, but with pole, there are unlimited possibilities with moves, tricks and choreography."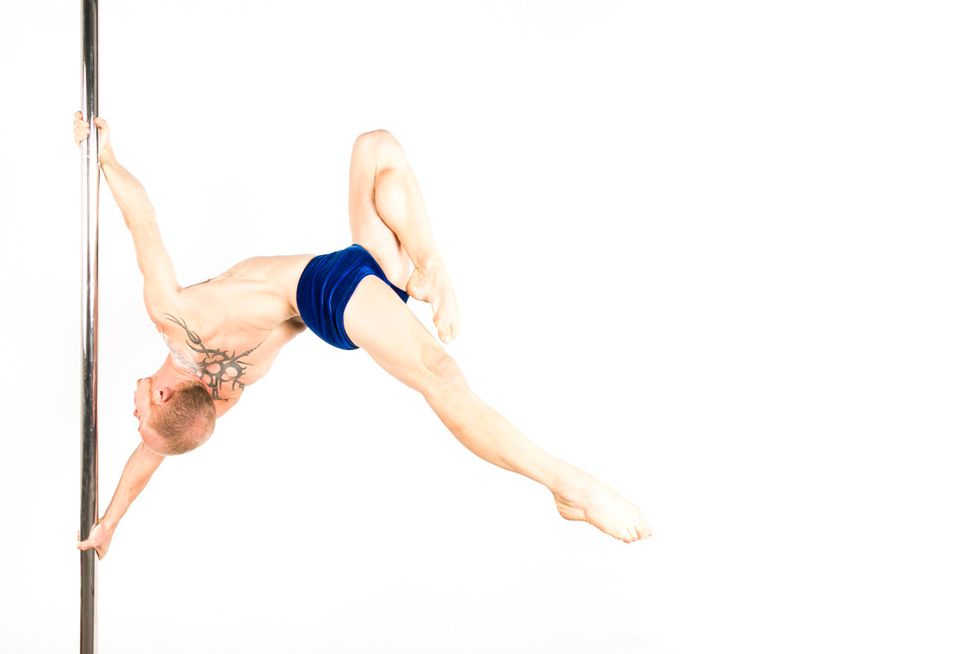 Mark (PA Real Life/Brad Edwards Vertigo Photography)
He added:
"You have the chance to perform to audiences who may never have seen proper pole-dancing in action, and to challenge their perceptions of it."

"It's not sleazy – it's a sport, and it will make you flexible and strong. You just have to find your flow and make it your own."
And, not only did pole dancing lift Mark's spirits after his injury, it has also strengthened the unbreakable bond between him and his mom.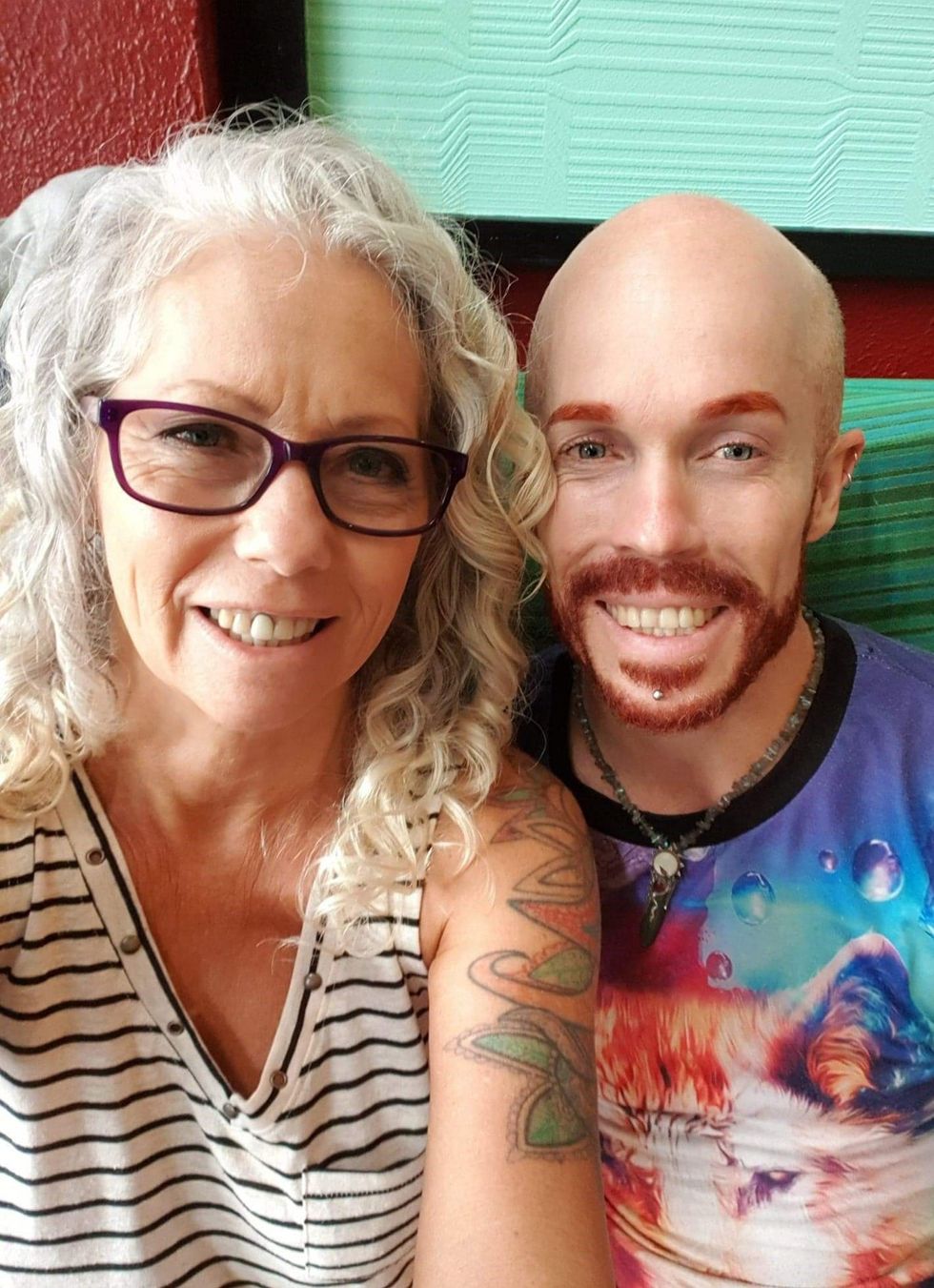 Mark and Robyn (PA Real Life/Collect)
He said:
"Pole-dancing has been so bonding for us. Throughout my life, Mum has done everything she could to give me the best opportunities."

"She's my biggest cheerleader, and it's awesome to train together. I push her because I know what she's capable of, but sometimes I stand back and think, 'Wow, she's almost 65 and look what she can do.'"
And Robyn is happy to return his compliments. She concluded: "Mark is such a talented boy and I couldn't be prouder of him."
Follow Mark on Instagram @mark_acrobatpoleguy and www.markcircusartist.com or www.markmclauchlan.com and Robyn at @robyn_pole_puma.