After a woman named Charlotte applied for a landscaping job fitting her level of experience she got an unexpected sexist response.
However, Charlotte clapped back in a scalding email.

Her brother posted on Twitter for all to see the initial response from the employer which—despite Charlotte's experience—suggested she cannot handle the physical demands due to her gender.
Then her bother added Charlotte's response.
The employer Mark's email got problematic when he made an unnecessary remark ignoring her previous work and made assumptions because she was female.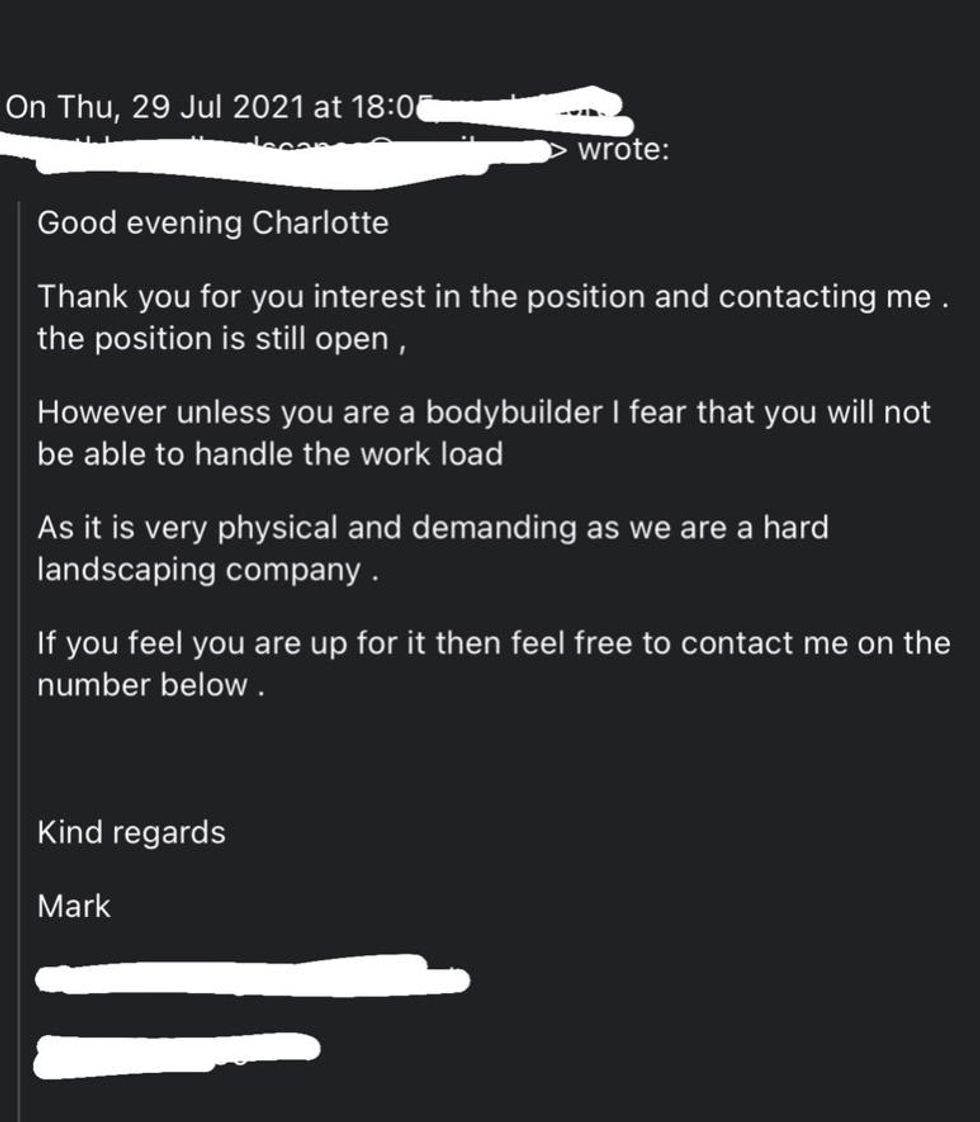 @dzzzny/Twitter
He wrote:

"Unless you are a bodybuilder I fear that you will not be able to handle the workload."
Before adding again the job was "very physically demanding" but to contact him if Charlotte was indeed "up for it."
The point lost on Mark seemed to be the list of previous work she included on her application he had in hand before thinking his email was a good idea.
Charlotte responded to his email in kind, saying she no longer was interested due to Mark's response and taking his sexist attitude down a peg...or two.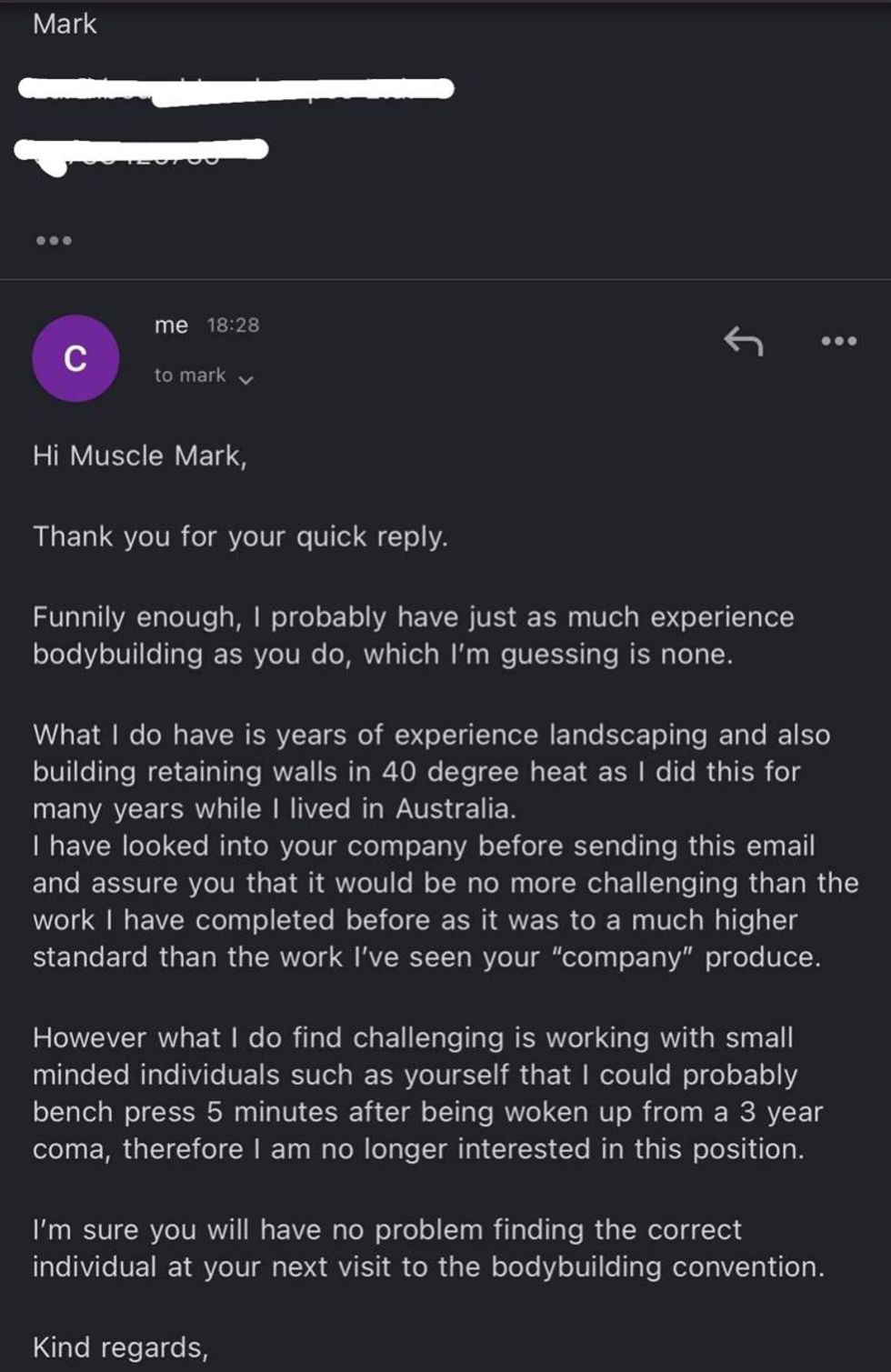 @dzzzny/Twitter
In her response she highlighted a few key points.

"Funnily enough, I probably have just as much experience bodybuilding as you do, which I'm guessing is none."
She added her years of experience of working in the Australian heat.
"What I do have is year's of experience landscaping and also building training walls in 40 degree heat [104F] as I did this for many years while I lived in Australia."
When withdrawing her interest in the company she cited her reasoning.
"What I do find challenging is working with small-minded individuals such as yourself that I could probably bench press five minutes after being woken up from a three-year coma."
She signed the email "Charlotte (AKA not the body builder)."
Twitter went wild over her hilarious pointed response to "Muscle Mark's" initial assistive response to her application.
While the emails sparked some laughs sexism in the workplace is serious, common and no laughing matter.
It has no place in our society.