Models, step aside. There's a new face on the catwalk...and it's a literal cat!
An international fashion show at the Emaar Square Mall in Istanbul, Turkey, welcomed a last minute entry on the runway – a gorgeous cat, who worked her feline charm as she captured everyone's attention.
---
The cat exuded as much confidence as the other models and made herself at home by milking her time on the catwalk. At one point, model kitty plopped down and pawed at another fashionable strutter.
It doesn't get any more purrfect than this.

Her impulsive moment in the spotlight was forever captured and posted on various social media platforms where she netted more admirers for her unapologetic disruption.
Take a look at this Instagram video featuring the four-legged model parading around in her luscious fur coat.

According to Purr World, fashion designer Göksen Hakkı Ali said that "Everybody was in shock."
You think? Only this kitty could get away with stealing the show.
Where did she come from? How do we contact her for future bookings? Hakkı didn't have the answers, but one thing was evident.
"It's unclear where the cat had come from, but her motives were pretty obvious — she wanted the full attention and admiration of the audience"
Hakkı added:

"And judging from her adorable little attacks on the models passing by, those weren't things she was willing to share."
The cat is serious about her territory. "Don't upstage meeeow!"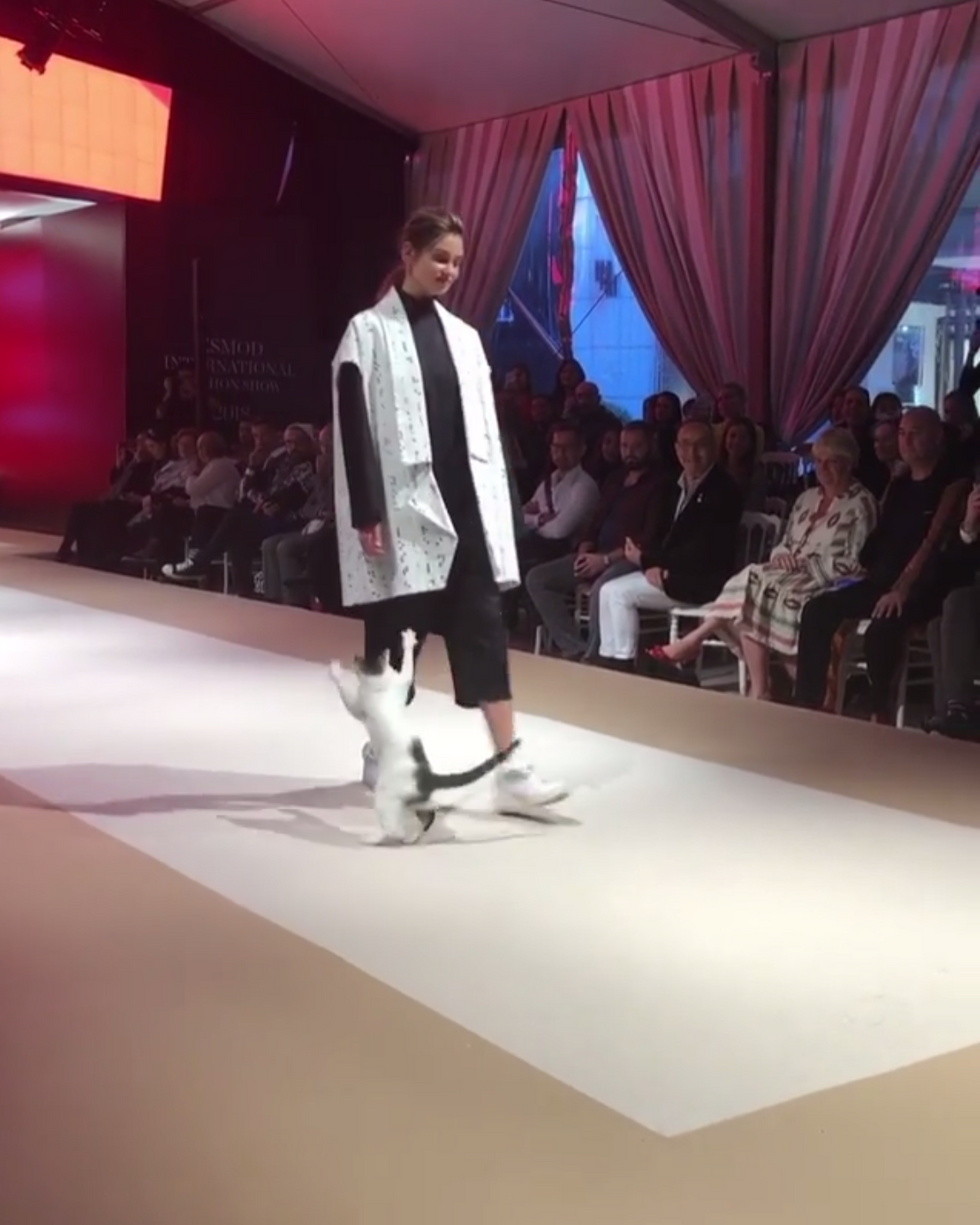 @hknlycn/Instagram
The fearless feline became an instant celebrity and new fans praised her debut.


@hknlycn/Instagram
The video gained global interest with international news agencies clamoring for permission to feature the video on their programs.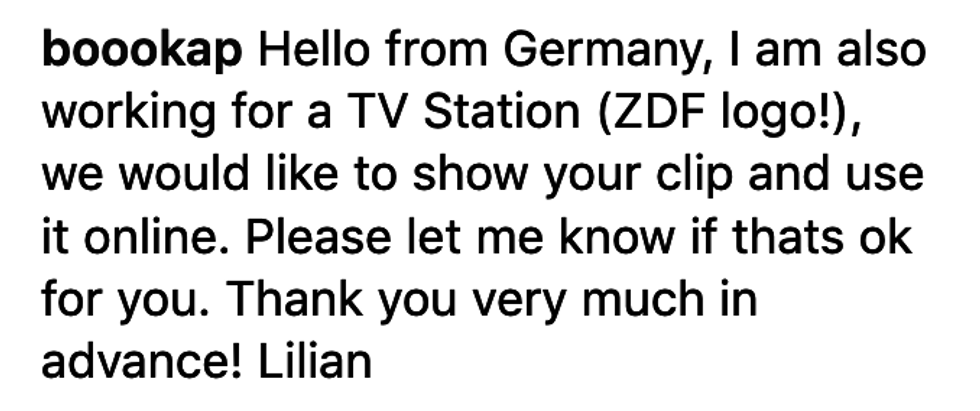 @hknlycn/Instagram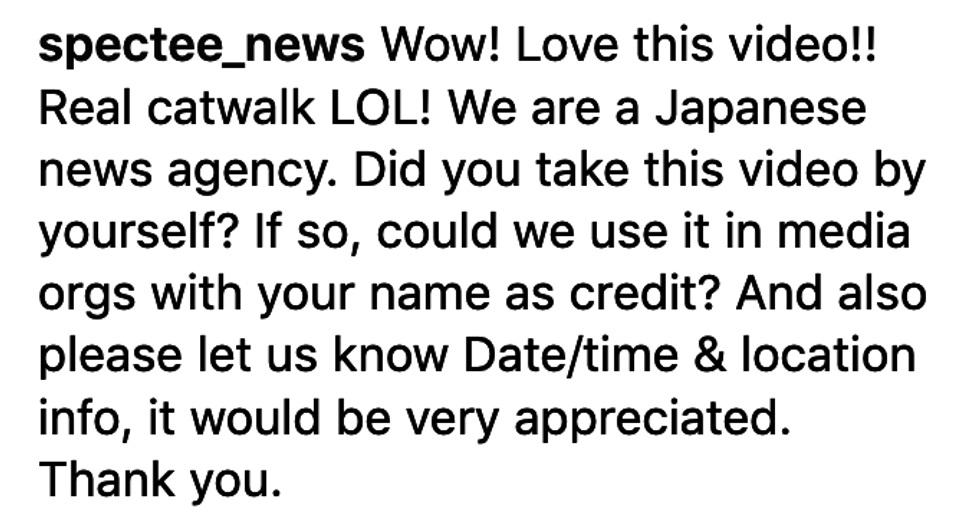 @hknlycn/Instagram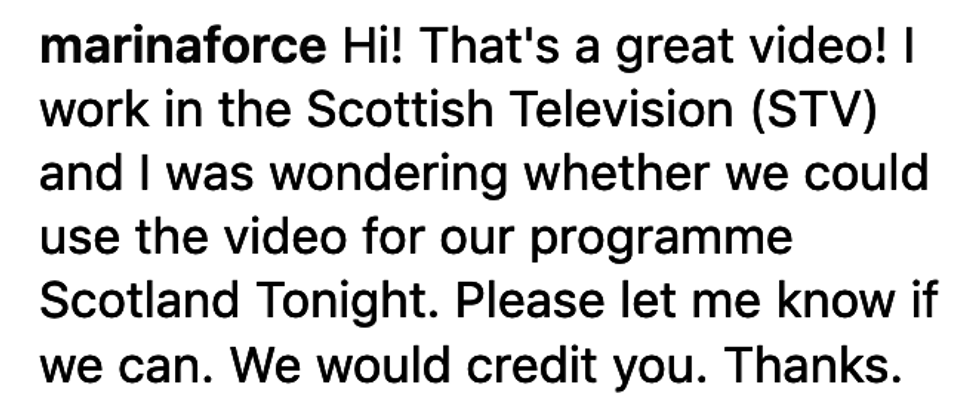 @hknlycn/Instagram
The other models could stand to learn a think or two about strutting from another species.

Mission accomplished.
We look forward to more catwalk crashing from the furry diva, but she should beware of her competition.

Can we call her "Shantay?" 'Cause she could stay!